The end of Epiphany term brought a morning of both celebration and reflection for college, and in particular, the boat club. On the final Friday, amid dissertation deadlines, lectures, and trains home, members of all three common rooms gathered at the riverbank outside the boathouse to launch the new boat kindly donated by the family of a Chad's alumna.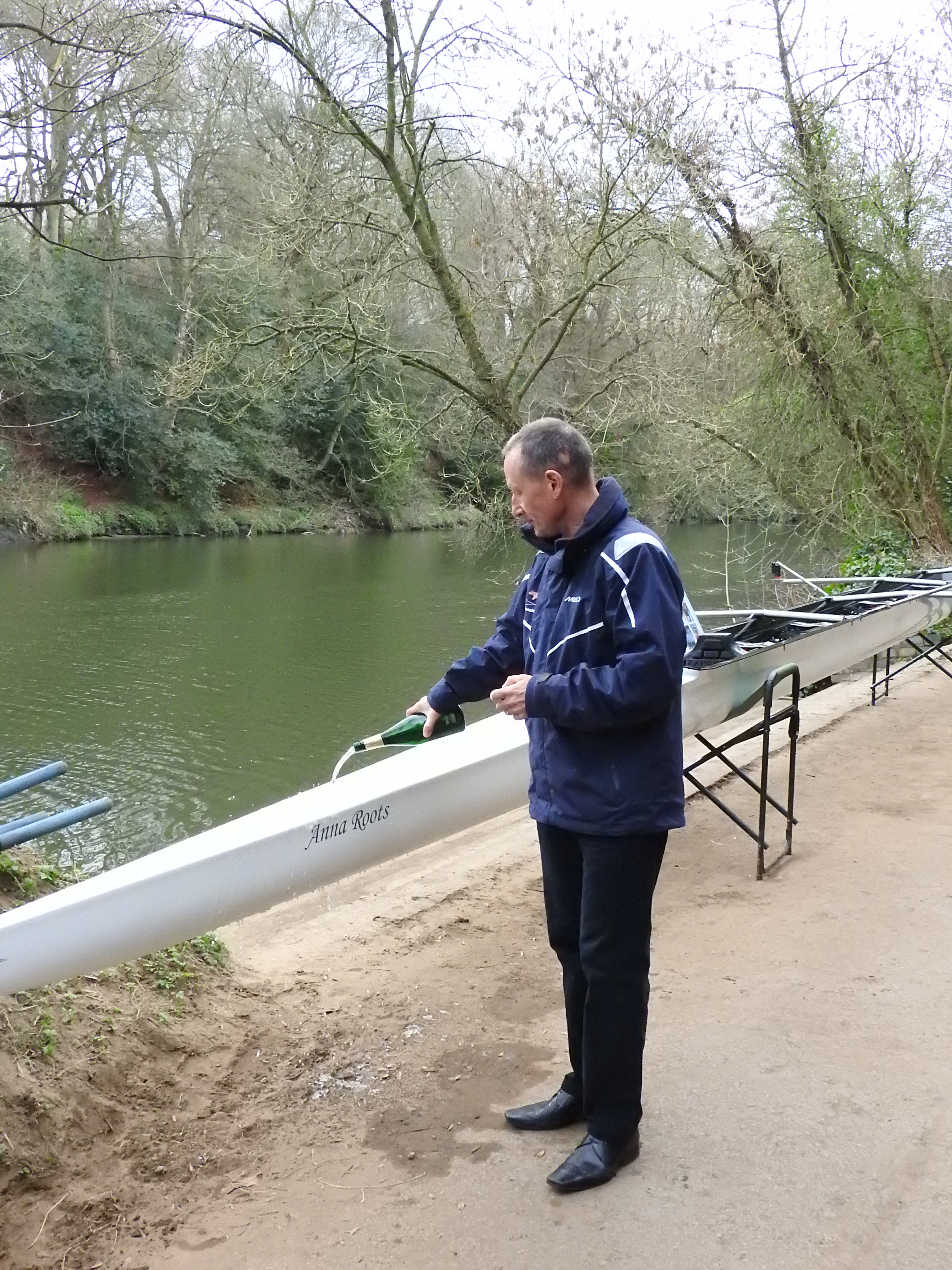 Anna Roots (née Townsend) had started her sparkling rowing career at St Chad's in 1998 whilst studying geography, going on to win gold at the Commonwealth Rowing Championships in Canada, but was tragically killed during a charity cycling trip from John O'Groats to Lands' End for Leukaemia and Lymphoma Research.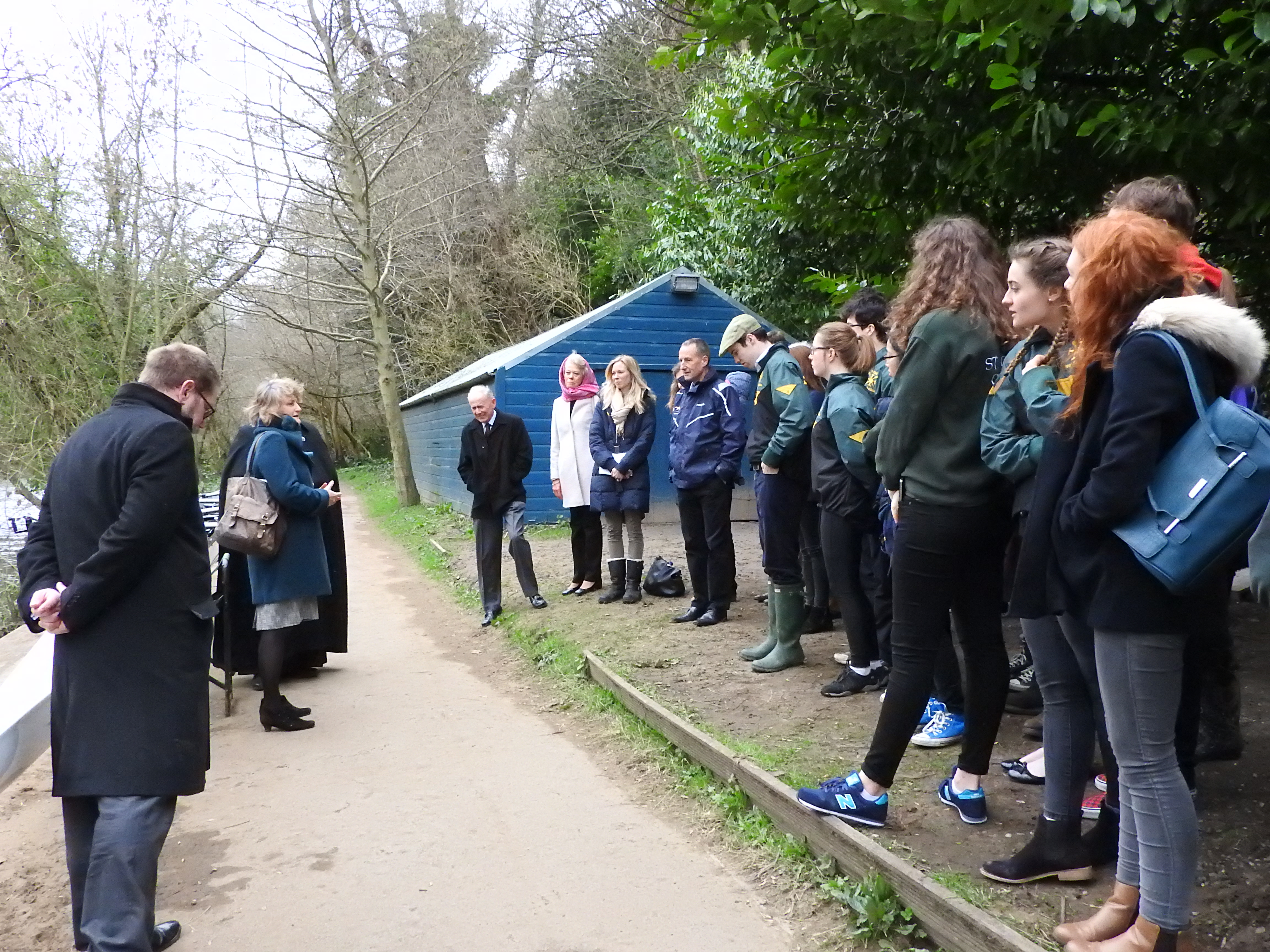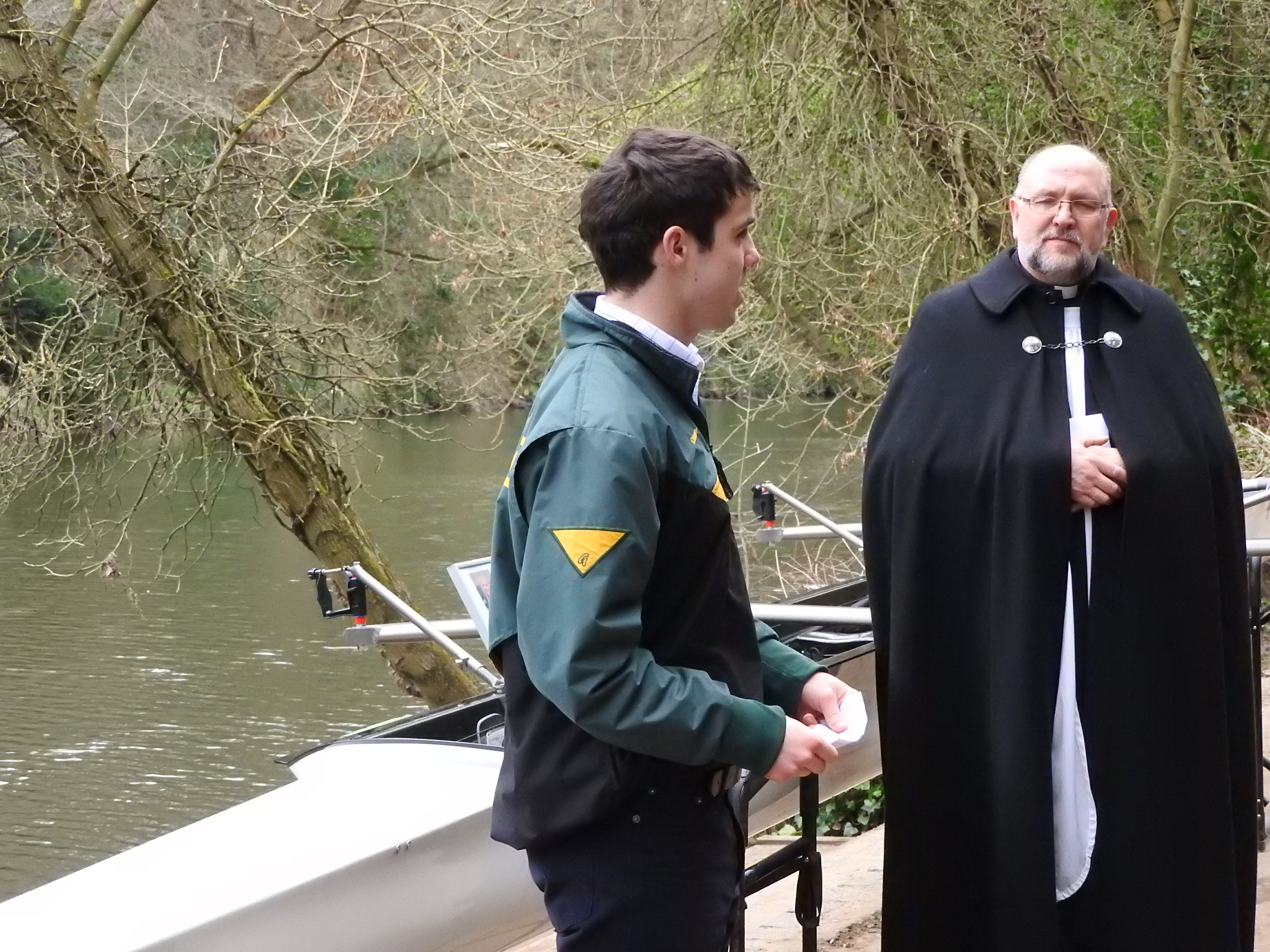 In her memory, Anna's family donated a new IV to the boat club, and travelled to Durham to take part in its blessing, naming, and launch. Dr Masson spoke of the impact news of Anna's passing had had on her predecessor, Dr Cassidy, followed by one of Anna's friends who described their time at Chad's and how much they had both loved it.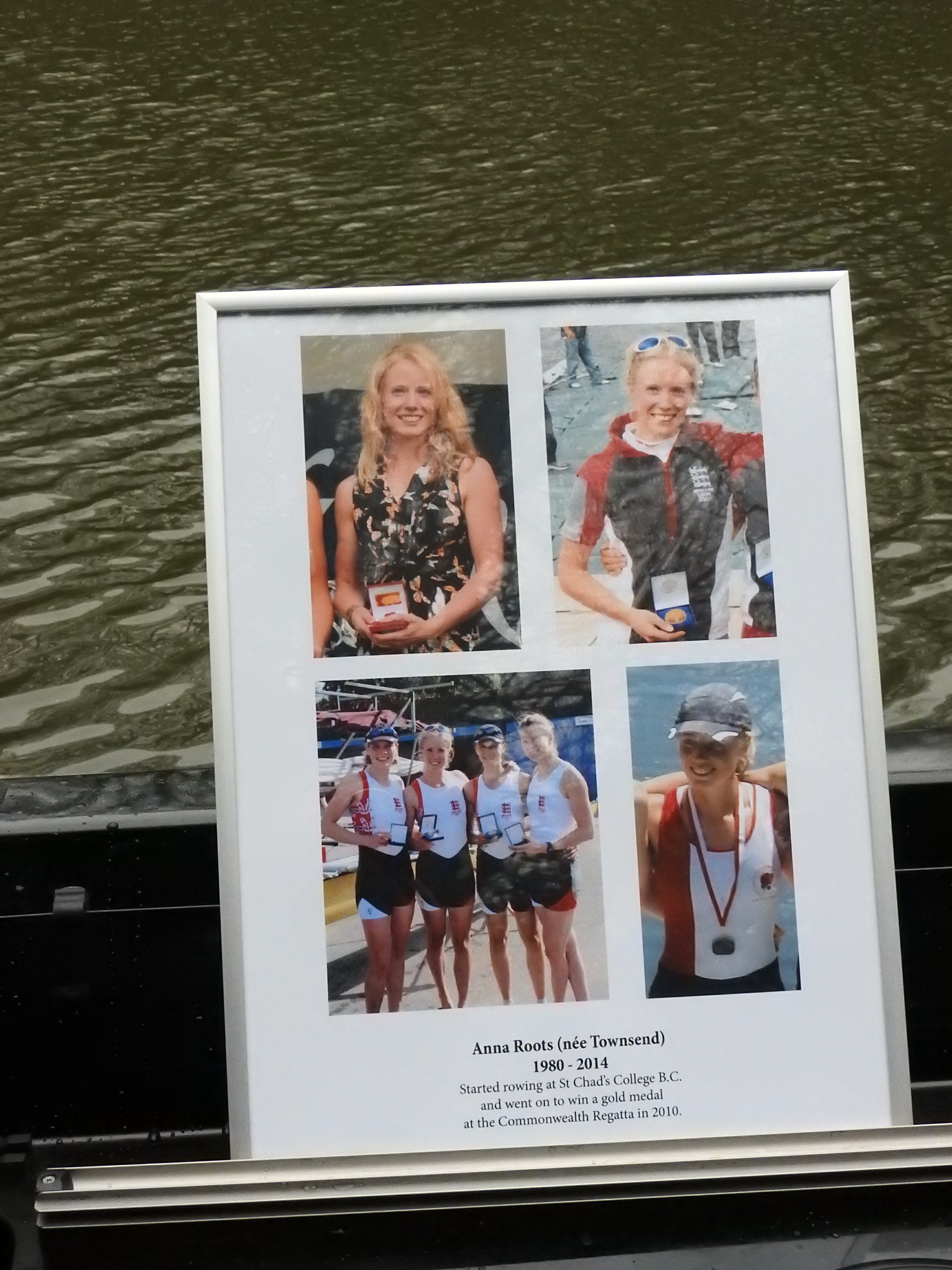 Current students present were pleased to confirm that the sense of community and enthusiasm are still just as strong. The boat was then blessed by the Chaplain, and named by Anna's husband, Ian Roots, with the traditional bottle of champagne poured over the bow where lettering spells out her name. A mixed crew from the boat club proceeded to take 'Anna' for her maiden voyage to applause from the audience on the bank.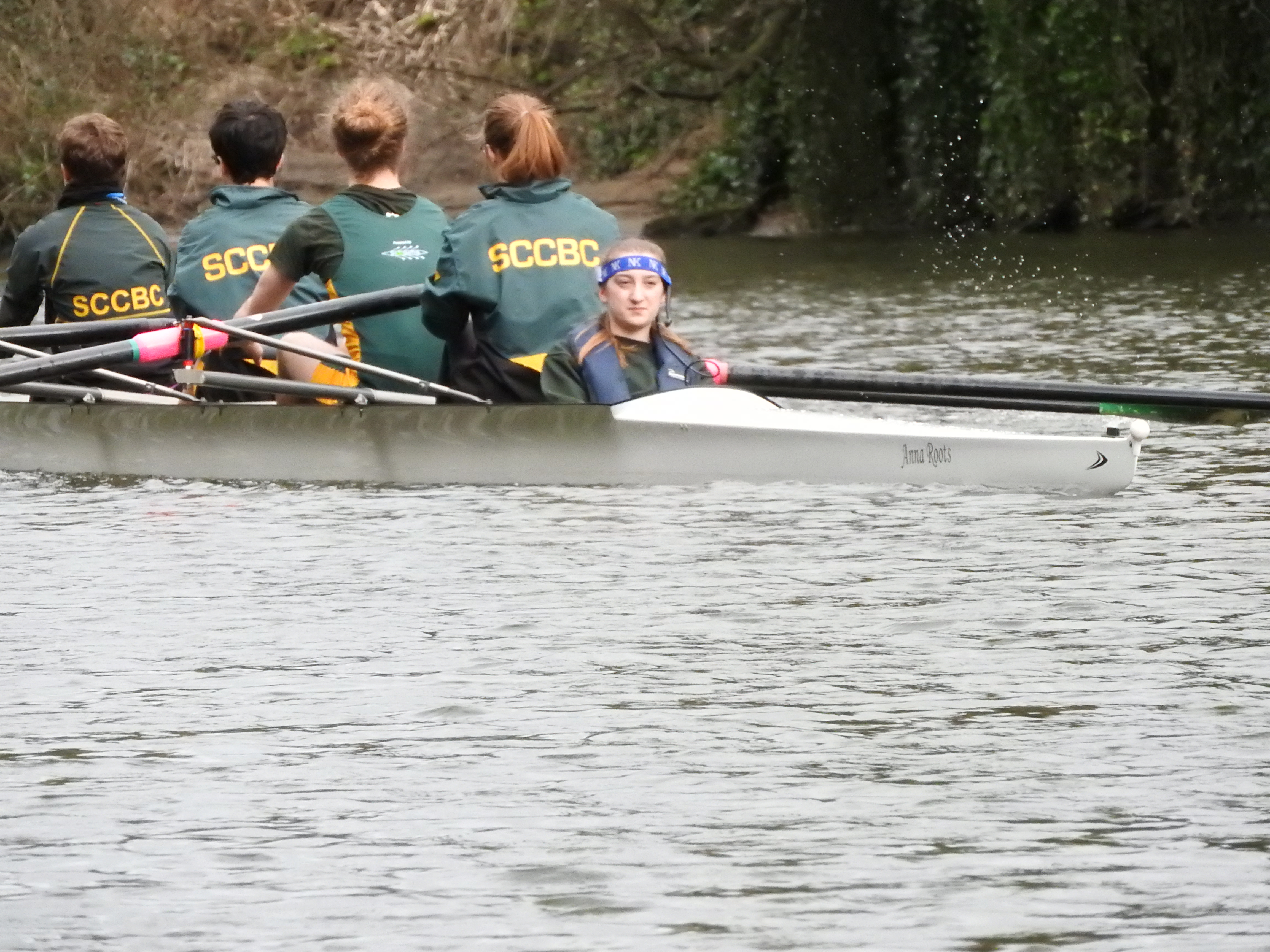 Over lunch and coffee, tales of college life from then and now were shared, ending with a tour for the friends who were eager to see if the bar was just as they remembered it. Anna's friends and family heard about the boat club's hopes for the future, strengthened by the beautiful new IV which will help the booming numbers make waves this regatta season, and hopefully for many, many more to come.