St Chad's College owes its existence to the generosity of two people: Douglas Horsfall and Julia Warde-Aldam, who, in the early years of the 20th century, not only paid for our original buildings but also funded scholarships and bursaries for many St Chad's students in this period.
Here at St Chad's, we are still passionate about being able to offer students the support – both pastoral and financial – they need to succeed. We believe that anyone with aptitude and promise should have the opportunity to become part of an academic community like St Chad's, whatever their background. This is our heritage and our ongoing commitment.
Inspired by this spirit of generosity, St Chad's College is delighted to be able to offer a number of annual scholarships and bursaries for undergraduate and continuing postgraduates to encourage applications to Durham and St Chad's from students from less affluent economic backgrounds and under-represented communities, and to provide support, as required, to help our students who find themselves in financial need. These awards are funded through the generosity of St Chad's College alumni, fellows and friends.
Scholarships for prospective undergraduates
Each year we welcome applications for the Dr Joe Cassidy Memorial Bursary, the Shattock Family Scholarship, two Jim Tyrrell Scholarships and the Sandi Russell Undergraduate Memorial Scholarship. Details about scholarships that are currently open for application can be found below.
Music and Chaplaincy Scholarships
St Chad's College is also pleased to offer a range of music and chaplaincy scholarships each year. More details can be found below or are available from the College Chaplain, Rev David Rushton, via email to chads.chaplain@durham.ac.uk.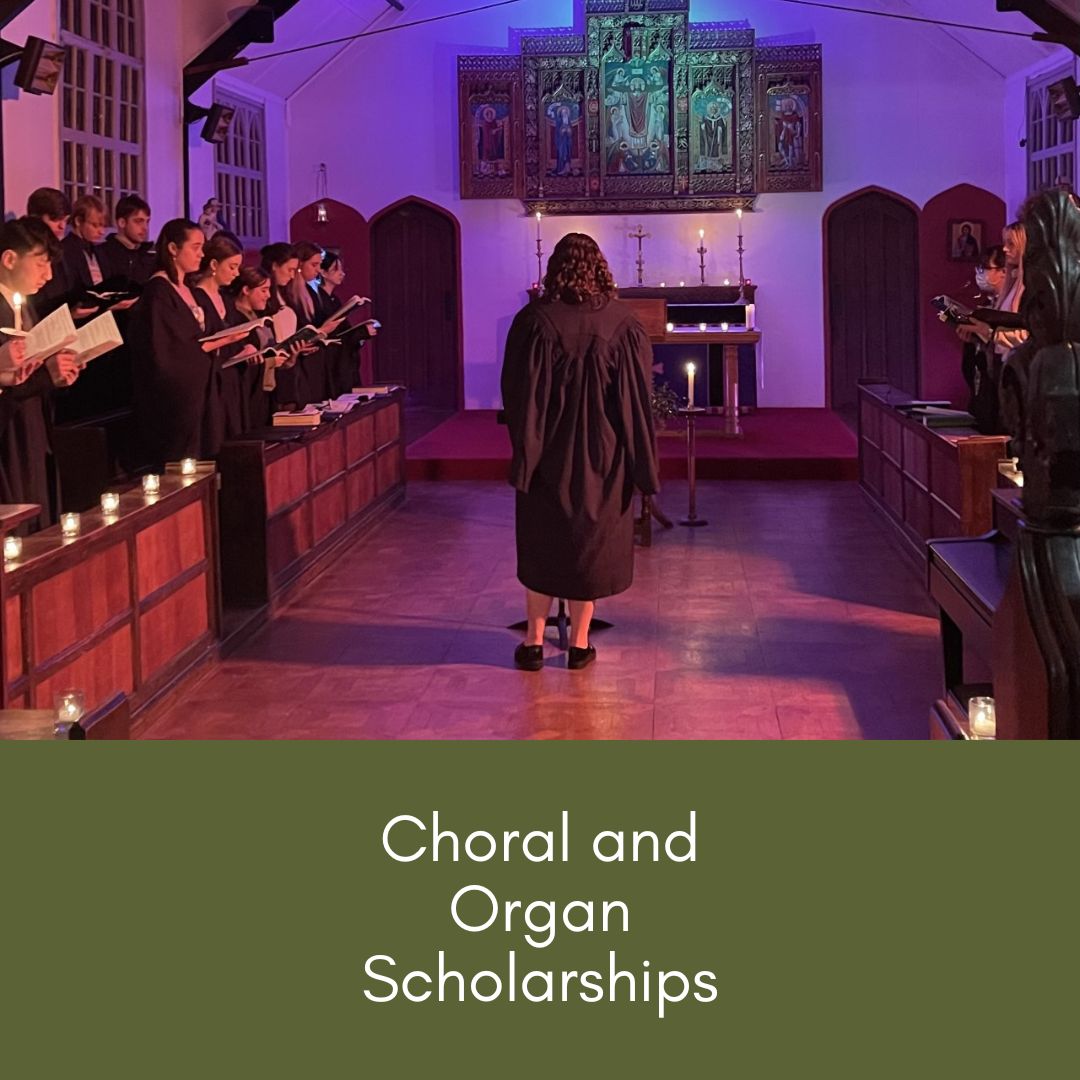 Choral and Organ Scholarships
Up to 12 Choral Scholarships and up to 2 Organ Scholarships are available each year; some of which will be awarded to existing students.
More information here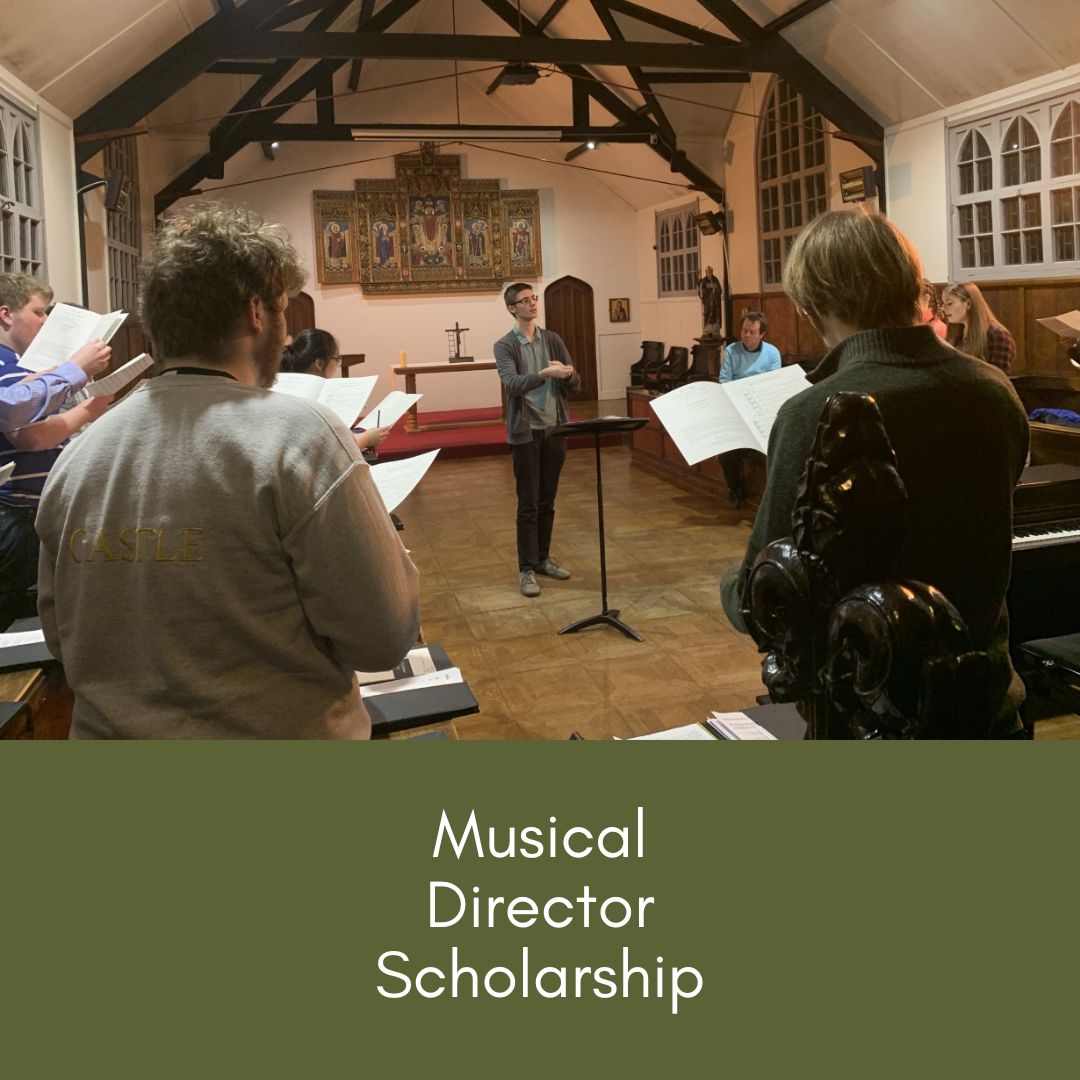 Musical Director Scholarship
Held by the Musical Director of St Chad's College Choir. A full role description can be found by clicking below or by emailing the College Chaplain.
More information here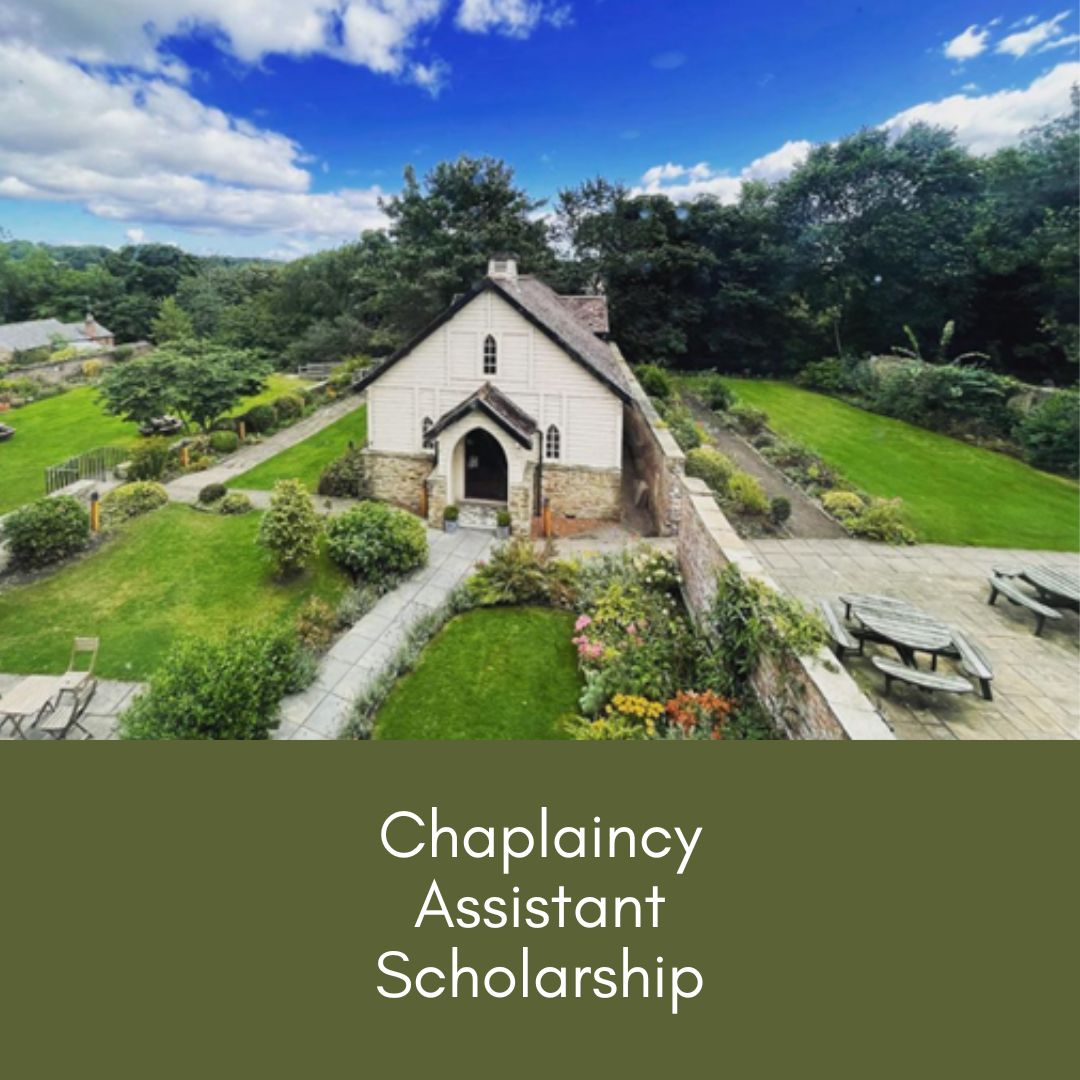 Chaplaincy Assistant Scholarship
The Chaplaincy Assistant Scholarship is open to prospective undergraduate and postgraduate students and carries a value of £300.
More information here
Scholarships for postgraduate students
A number of scholarships for postgraduate students are available at St Chad's College some of which are open to new students while others are only available for St Chad's undergraduates who are continuing to postgraduate study.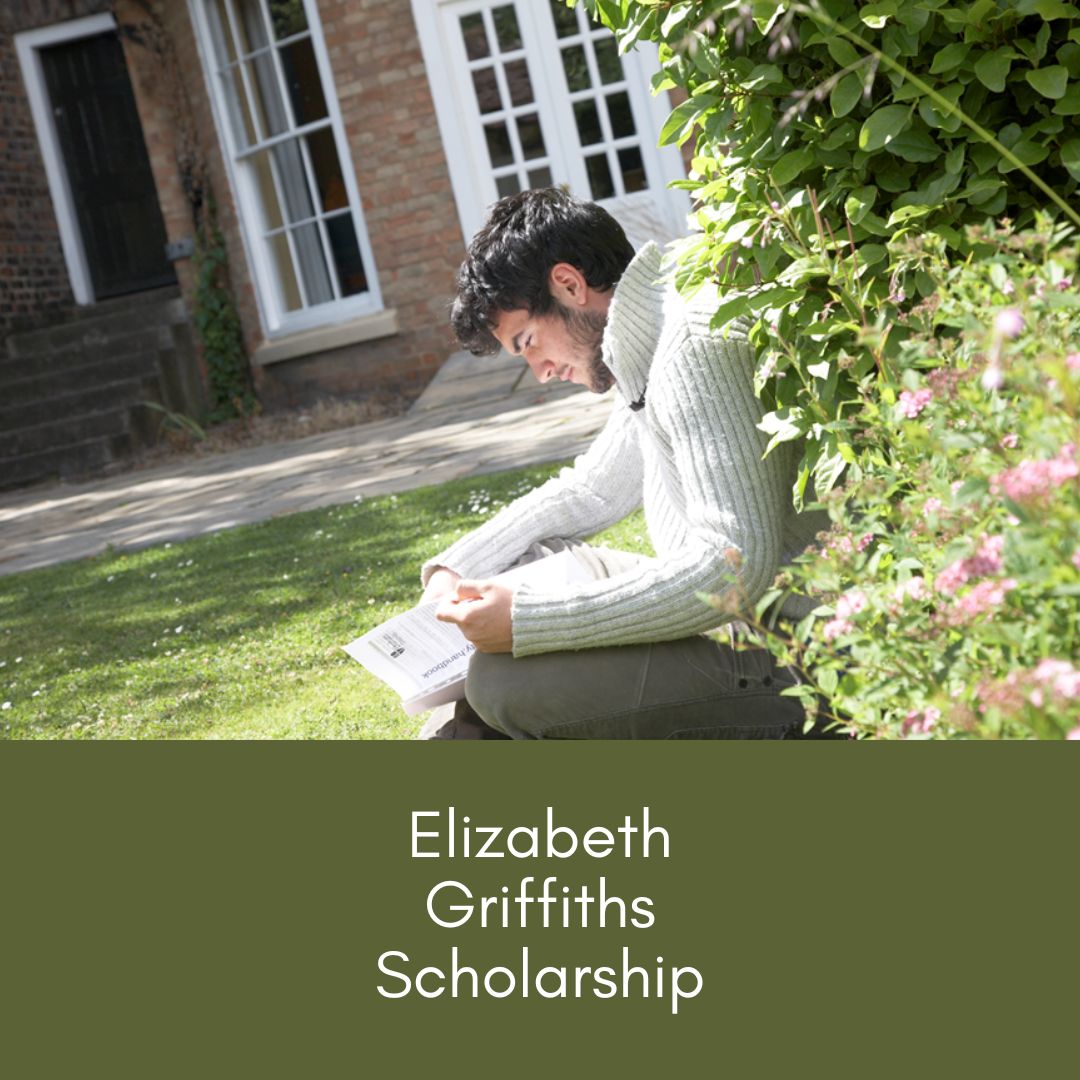 Elizabeth Griffiths Scholarship
This scholarship is open to current postgraduate students only. More information will follow soon!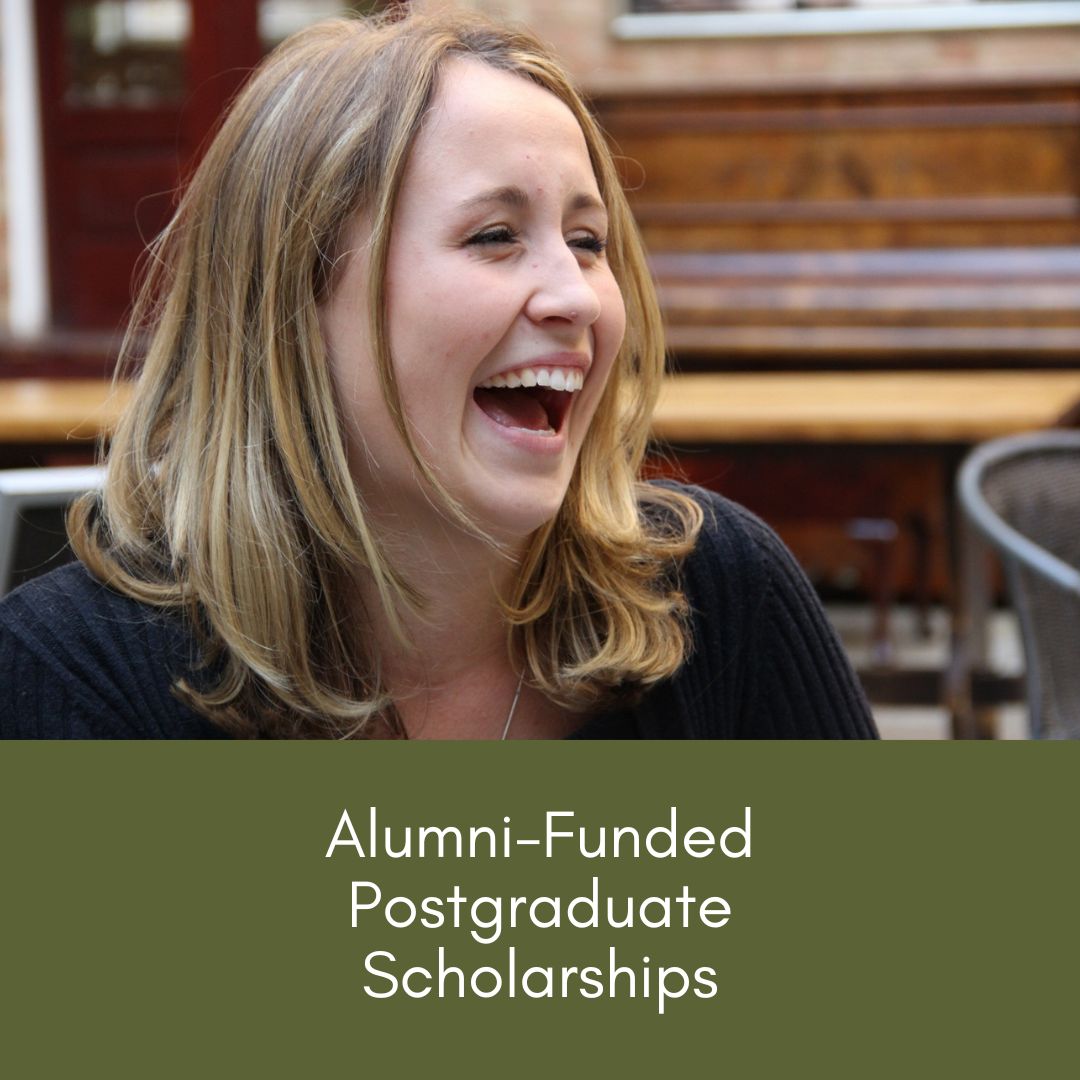 Alumni-Funded Postgraduate Scholarships
A number of scholarships worth £1500 for students studying one year Master's degrees. These are open only to current St Chad's undergraduates.
More information here
Financial support for current St Chad's students
Current St Chad's College students may wish to apply for support throughout their time with us. Information will be distributed to students, both undergraduate and postgraduate, throughout the academic year including information about application deadlines. Students in financial hardship should also seek support from the College's student support staff by emailing chads.support@durham.ac.uk.
What our scholarship recipients say…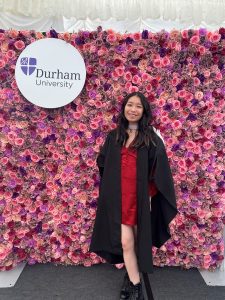 Maggie Lan (Biological Sciences with Placement), awarded the Dr Joe Cassidy Memorial Bursary 2018-2022
Having just graduated, I have loved my time at St Chad's and the vibrant community atmosphere of the college. I have made many lasting friendships and happy memories of my university experience. This was greatly enhanced by being a recipient of the Cassidy Scholarship, which contributed towards my living costs and participation in college events this year. 
This year has been the most challenging yet, returning to my studies after an industrial placement year. I have grown academically and worked hard to obtain a first-class degree in biological sciences, a particular highlight being my literature review on cell cultured meat scaffolds. I am very proud of this achievement which was supported by St Chads and my scholarship. Outside of academics, I have enjoyed climbing and exploring the Northeast, outside the Durham bubble. 
I am excited to be moving to Brighton in a few weeks to start a marketing internship at Roche. I would like to thank our donors and St Chads again for a wonderful time at Durham and preparing me for the next chapter in my life. 
---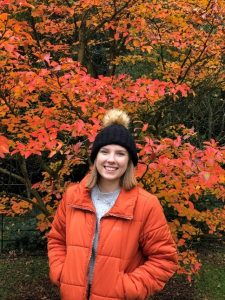 Charlotte Suckling (Natural Sciences), awarded the Dr Joe Cassidy Memorial Bursary 2021-2024
As I have now finished my first year at Durham, I have had time to reflect on the impact that the Joe Cassidy Memorial Bursary has had this year.  This bursary has relieved many financial worries that I had regarding the cost of studying  at Durham and has meant that I can reduce my part-time hours and fully prioritise my degree. It has also helped me purchase a tablet which has proved incredibly useful for my course. In addition to this, the bursary has allowed me to fully immerse in the vibrant college life that Chad's has to offer.
I have had such a brilliant first year at Durham and have found Chad's to be an extremely supportive environment. I would just like to thank you all again for your immense kindness and generosity which has enabled me to involve myself in so many fantastic opportunities.
---
Abbigail Craggs(English), awarded the Dr Joe Cassidy Memorial Bursary 2020-2023
The Scholarship has greatly helped me towards the costs of my degree, and in studyingEnglish Literature, there is a never ending need for new books. It has also meant that I could attendevents throughout the year. This has been an important aspect of this year for me because in my firstyear, I did not get many opportunities to meet new people inside and outside of college. In attendingevents and experiencing fresh perspectives in the wider student experience, it encouraged me to applyfor the President of the English Society, and this is a role I now hold.Also, where I could put the Scholarship towards academic texts and needs, it meant that Icould save up enough for a short trip to Sweden with my partner. Before University, I would havenever thought this opportunity would have been made available for me, and with the help of thisScholarship, it has meant that I have an independence that I am proud to now have.I have enjoyed this year for the wider choices of literature that I have been able to study. Incollege prior to University, I thought I would be studying Virginia Woolf and Sylvia Plath for the restof my academic career. Now, this year has solidified my interests in Medieval and Early Moderndrama. Morality and miracle plays would have never crossed the mind of my 17 year old self, but at20, I do know that no 17 year old can pass through adolescence without Plath.
---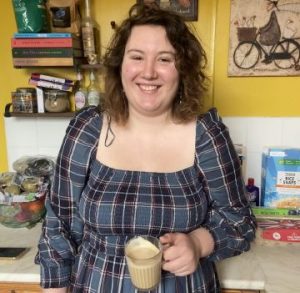 Sunny Howlader (Politics), awarded the Dr Joe Cassidy Memorial Bursary 2020-2023
My name is Sunny, I will be going into my third year of Politics with St Chads. As someone from a rural background, accessing higher education was always something that I believed would have huge financial implications for not only myself, but my family also. The bursary has allowed me to have full financial independence and an educational opportunity that I had always believed to have been not possible. As a student that lives outside of central Durham in a rural area, the Cassidy Scholarship allows me to be able to access the resources I need which would have otherwise been a struggle, due to the rising costs of public transport. As you will be aware, the cost of living is on the rise, and being financially secure is a privilege that I have not known much in my life. The support of the bursary has offered not only financial support but financial security which is extremely valuable and appreciated during times of uncertainty, for that, I am extremely grateful
---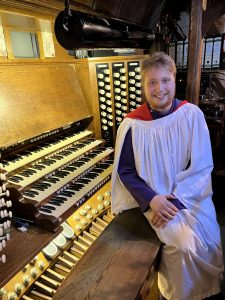 Patryk Korczak (Mathematics), awarded the Shattock Scholarship 2019-2023
I want to begin by thanking you for your generous contribution to the life of the college, through your donations, which has helped me access many of the opportunities that have arisen this year. Since last year, I have returned to live in college, Queen's Court, an extremely liberating experience for my third-year studies. It was lovely to be back in Durham, to see friends again after a long time, to access college and to meet new people and opportunities. The award has meant that I have been able to take up lessons in singing again, and to continue my studies in choral conducting beyond my degree.  I was appointed organ scholar at Durham Cathedral for the academic year.
Next year, I am staying in St Chad's College for the fourth year in my integrated masters' programme. I am excited for the new challenges this may bring, the new content I will study and research, and the new opportunities to use this award to reach new heights.
---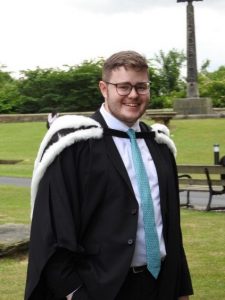 Toby Dunne (Theology), awarded the Dr Joe Cassidy Memorial Bursary 2019-2022
Thank you for providing me with the opportunity and honour to receive the Dr Joe Cassidy Scholarship for three fantastic years of undergraduate study at St Chad's.
This year saw its fair share of academic challenges, such as researching and writing my dissertation which was titled 'Comparing Gangs in North, Central and South America to Organized World Religions'. I am fortunate to have been supported financially by this generous scholarship in the last three years as I worked towards my degree which was confirmed and conferred as a 2:1 in Theology and Religion in June of this year – the photo attached is of myself on my graduation day.
---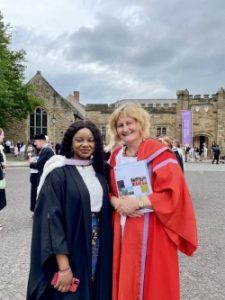 Peace Erhabor (Psychology), Sandi Russell memorial scholarship (UG) 2019-2022
I am truly grateful for the amazing opportunity I have been given as part of St Chad's college to be a recipient of the Sandi Russell scholarship. It was a great experience, during black history month, to learn more about the amazing contribution and impact Sandi had,  on the jazz community, but also the positive role she played for women of colour, in higher institutions.
it helped me to both further my academic career and my personal endeavours. As I look forward to pursuing my dream career, in neuropsychology, all my current achievements would not have been possible without your continuous support.
---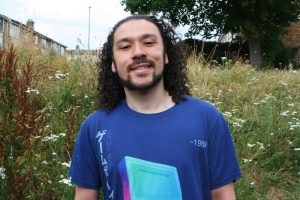 Zach Metcalfe (Liberal Arts), Sandi Russell memorial scholarship (UG) 2021-
Everybody – from the beautiful community of students across all years of study, to the wonderful staff, as well as the Senior Tutors and the Principal – has been incredibly supportive not just in regards to the struggles that I've opened them up to, but also with regards to my inclusion & integration into life both at St Chad's, and the university as a whole. I say with full confidence that St Chad's is an incredibly nurturing atmosphere, that allows all within it to flourish by removing the barriers that previously plagued them.
The Sandi Russell Memorial Scholarship is a perfect example of this, as well as being something invaluable to my experience as a first-year student. Being generously granted this scholarship has firstly allowed me a great depth of financial freedom, both in acquiring resources for my studies that I otherwise would not have been able to access, and in experiencing everything that the College has to offer
---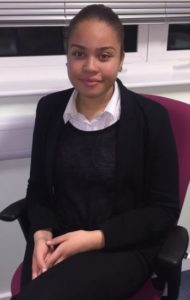 Leah Kadima Muntu (History), awarded the Shattock Family Scholarship 2017-2020
"As my undergraduate degree culminates in less than desired circumstances, I have had a lot of time to look back and think about my experience at Durham. And despite all of the highs and lows that come with regular university experiences, I am so glad for most.
I am so, so grateful for the opportunities afforded me. At Durham I have increasingly been involved with anti-racism and liberation, which has allowed me to become a member of the DPOCA (Durham People of Colour Association) Exec, through which we have consistently lobbied the University to make instrumental change to increase accessibility to underrepresented groups, specifically black home students."
---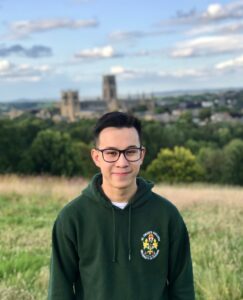 Chapman Hau (Chemistry), awarded the Dr Joe Cassidy Memorial Bursary 2017-current
"As I finish my third year exams, I reflect on the impact that the Cassidy Bursary has had on life at university. The award has meant that I have been able to focus on my degree without the burden of financial worries, as well as being able to fully immerse myself in College life. I have also been moved and inspired by the generosity of Chad's donors. I am therefore incredibly thankful to the donors who continue to make St Chad's a college that strives to support its students regardless of their background. More than ever, I am grateful to be part of the wonderful community of St Chad's."
---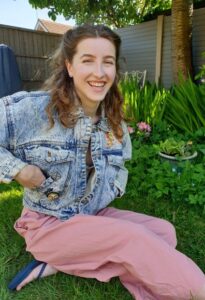 Jessica Lloyd (Biology), awarded the awarded the Shattock Family Scholarship 2018-2021
I greatly appreciate the continuing financial support that the Shattock Family Scholarship provides, removing concerns around any additional financial pressures I faced when starting uni, and might encounter in the future. In particular, it has helped to fund society memberships, such as for Durham University Aerial Arts Society, which I have enjoyed taking part in over the last two years – and for which I have recently been elected onto the executive committee. It has also enabled me to become a regular swimmer with the college's new swimming group and join Chads' climbing club. Last year, I balanced these alongside being on Chads' Social Committee; organising bops, formals, and the infamous Chad's Day.
I will be moving back into college accommodation in my third year. This is something that I am increasingly glad of, given the difficulties arising from the pandemic, which are likely to continue into the next academic year. The scholarship will enable me to better afford such accommodation and the wonderful experiences that go with this.
---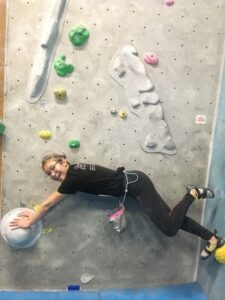 Maggie Lan (Biology), awarded the Dr Joe Cassidy Memorial Bursary 2018-2021
"The Joe Cassidy memorial award has helped me greatly during my second year studying biology at St Chads.  Although the year was cut short, I've enjoyed the change of scene living out of College with friends from Chads and cooking for myself. Highlights this year have included organising socials as social secretary of the Chad's Climbing Club, attending the Candlemas and Biology balls, and a chilly January trip to the Durham heritage coast. This year I have also volunteered with Sexpression to teach sex education at a local secondary school, and completed a mental health first aid training course. I am extremely thankful for the Cassidy award as its generosity has helped fund these activities and my living costs in my second year."
---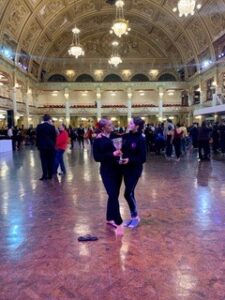 Georgiana Cuthbertson-Beet, awarded the Dr Joe Cassidy Memorial Bursary 2019-2021
(on the right in this photo)
At the start of the year I decided to pick up a few new sports. The first being college football for St Chad's. We have had a truly great year – making the quarter finals in the Floodlit Tournament. This was a great achievement for us as we were a new team and had only just started training together. With the kind scholarship money, I was able to fit in with the team by purchasing a football shirt with my name on the back, second-hand football boots, and second-hand shin pads.
The second sport I picked up was Dancesport at University level. This saw me competing in many, many competitions throughout the academic year. I am no stranger to dancing since I have competitively danced ballet, tap, and modern (plus many more styles) since the age of two. However, ballroom and Latin dance styles were completely new to me. I have made so, so many wonderful new dance friends through joining this society. Furthermore, I am proud to report back my dance partner and I placed in every single competition we attended. We also won the trophy for overall best couple in not only the Northern competition but, the trophy for overall best couple in Nationals too! This was a really big deal for us and a super proud moment for me this year. All of this would not have been possible for me without the scholarship – I really appreciate the opportunity I have to do these wonderful things because of it.
---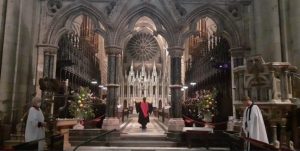 Patryk Korczak (Mathematics), awarded the Shattock Family Scholarship 2019-current
As a first year maths student at St Chad's, I could not imagine a more supportive place to be – from the community of students to the staff, the Senior Tutor and Principal – and not just the sense of integration, but also the atmosphere encouraging us to reach our potential by removing barriers, inside a lively, bustling bubble.  This means more to me than anything else.
Attaining the scholarship meant that I did not have to keep on my job during term time so that I can focus completely on opportunities at university. Beyond the amazing academic staff and learning from leading professionals in my area, I have been privileged to use my scholarship towards funding music tuition from world-class performers and educators situated in Durham. I currently hold two organ scholarship roles in neighbouring colleges, and my improvement is far more valuable to me thanks to the help that has been made available. I have finally been able to spread my wings at St Chads, have fun and concentrate on my studies!
---
Toby Dunne (Theology), awarded the Dr Joe Cassidy Memorial Bursary 2019-2022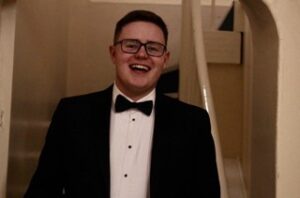 This scholarship has been invaluable to me; a financial help for payments such as College accommodation costs, and helping to pay the deposit for a living out house for next academic year. In addition to this, the Cassidy scholarship has helped me buy academic resources I have used throughout my course in this first academic year in Durham.
The Cassidy Scholarship has enabled me to live in St Chad's for my first year of study at Durham rather that at home, something that has given me fantastic opportunities for development as a student, but also as an individual. The opportunity to represent St Chad's football teams has developed skills for the long term, such as teamwork, and leadership – I'm hoping to be St Chad's Men's Football B Team captain next year. The scholarship has also enabled me to become more independent from my family which has been good for me. I've helped out, prior to the Covid-19 crisis, at applicant open days as well as experiencing all that College has to offer, such as the Candlemas Ball.