A new study for Power to Change, published this week, reveals that community businesses often sign up to deliver public service contracts in the knowledge that they will make a financial loss. The authors of the study, Professor Tony Chapman and Dr Tanya Gray of Policy&Practice at St Chad's College, Durham University, said the trend was driven by the community business sector's commitment to social and financial success when judging contract values. One CEO said: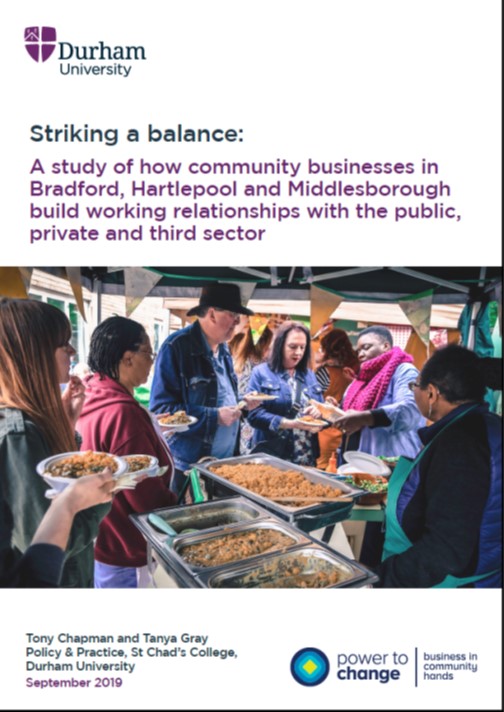 'We've gone for certain contracts that we feel are crucial to our community. We provide services to people who have quite complex needs. We might not be making any money on it, the reality is that we're contributing about 12 per cent. But we think it is so important, that we're prepared to do it because nobody else could do it properly at this price.
'Professor Tony Chapman, who co-authored the report, said:
"The trend is not down to acts of financial desperation, nor that community businesses are complicit in a 'race to the bottom' in contract pricing. But community business leaders knew that if profits on contracts were out of the question, then they'd have to make up the difference from other aspects of their trading to sustain vital services."
Resolving these pressures is virtually impossible for community businesses. So the onus is on local public sector organisations to be more realistic about contract values. But that is easily said in the current fiscal climate. And even though Chancellor, Sajid Javid, announced in this September's Spending Review that 'austerity is over', what this really means is that, at best, things will get no worse.
Suzanne Perry, Research Officer at Power to Change, said: "This research gives us excellent insight into the extent to which community businesses are sacrificing in order to keep local services open in their neighbourhoods. Additionally, the report reveals what adept business people they are – utilising their income to make the place they live better."
There's little to be gained by pointing at Public Services (Social Value) Act of 2012. The reality is that public sector bodies need an enormous boost in funding to bring them anywhere near back to where they were in 2010. In the meantime, local public bodies should be applauding community businesses which keep services going in their communities – rather than to assume that they'll continually be willing and able to do 'more for less'.
Striking a balance: How community businesses build effective working relationships with public, private and third sector organisations, by Professor Tony Chapman and Dr Tanya Gray. Published 18th September 2019.
Click here for Tony Chapman's Blog on the report
Click here to download the report