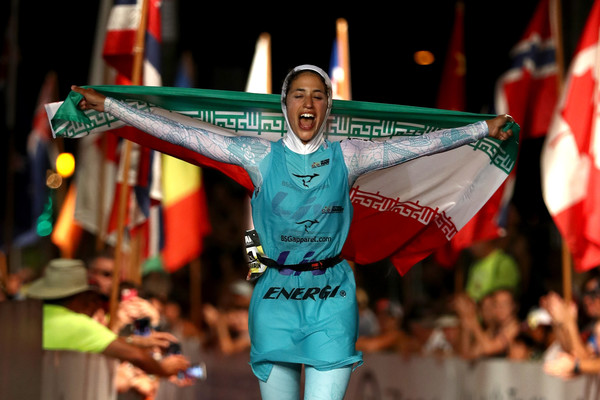 Shirin Gerami (St Chad's 2008-2011) made history as Iran's first female triathelete when she competed at the International Triathlon Union World Championships in London in 2013. This weekend she has once again made history when she represented her country in the 2016 Ironman World Championship in Kona, Hawaii.
Gerami has helped to design her own sportswear to allow her to compete whilst also respecting the rules and regulations of Iran. She has also been active in encouraging women into sport in Iran, as well as co-creating the "Be Like Water" campaign to help women into surfing.
Image from Getty Images.