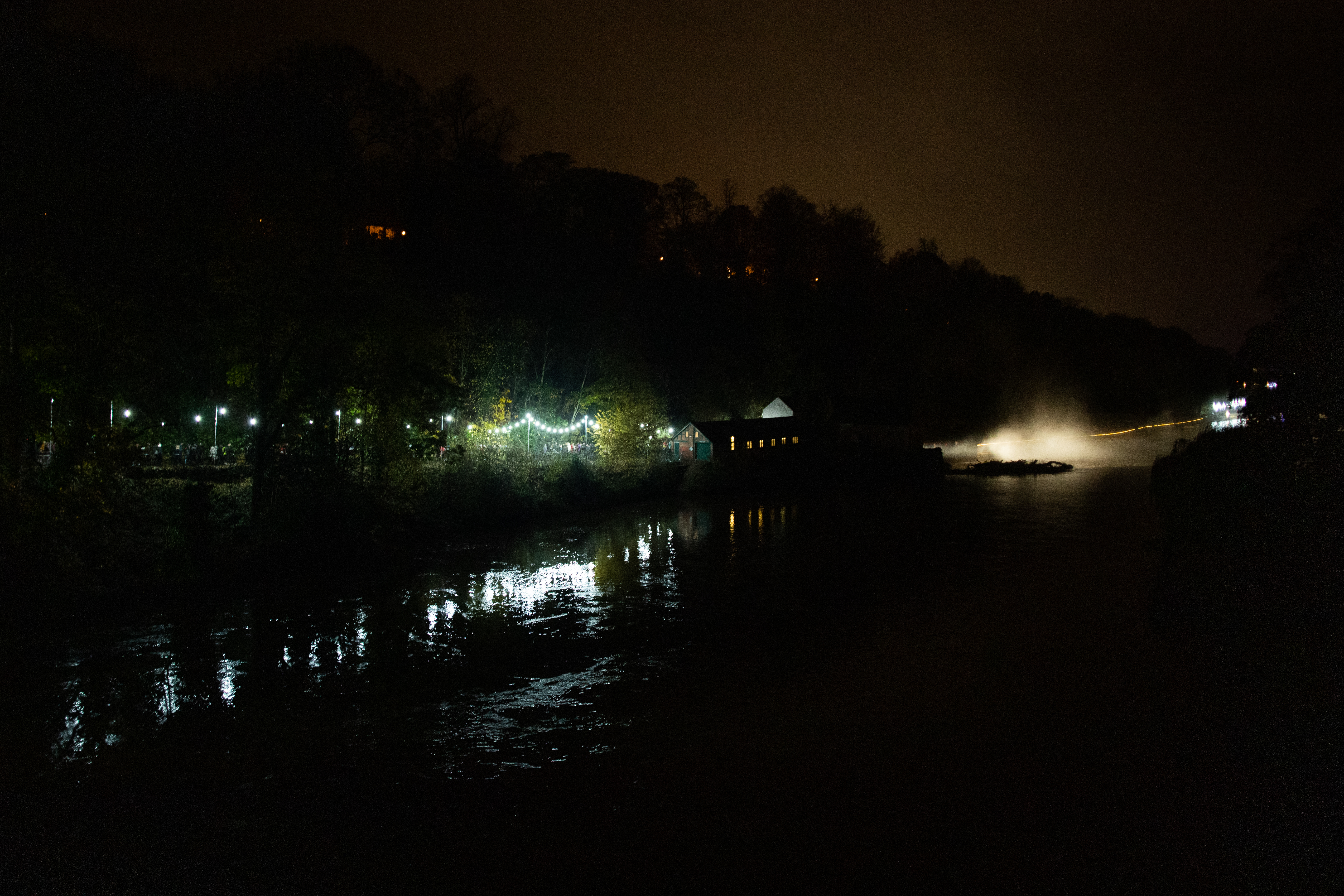 This weekend Durham has been transformed into a spectacle of light with 37 artworks by international and home-grown artists. The 10th anniversary of Lumiere, the UK's largest light festival, sees the return of artworks from previous festivals alongside new commissions. Brightening up the winter weather, this celebration of local and global art and of light has attracted hundreds of thousands of visitors from around the country and even further afield.
Produced by Artichoke, the event aims, through art, to revolutionise the way in which we perceive the world around us and create experiences which will live in the memory forever. Such an aim is particularly pertinent to students, staff and residents alike, who quickly come to normalise the beautiful architecture and scenery which surrounds St. Chad's. Some installations, such as the miners' vests which adorn the Cathedral, awaken and revitalise understanding and appreciation of Durham and the wider area's history. Others, such as the 'Fogscape', a piece designed to remind visitors of their own role in climate change, highlight pressing global issues.
As we approach the end of Durham's Year of Culture, the festival beautifully aligned Durham's past and historic architecture with the contemporary development and issues facing the local area and wider world we live in.