At St Chad's we offer support for students around a wide range of issues with the aim of ensuring that you can fulfil your academic potential and make the most of the wider student experience opportunities available in St Chad's and across the wider University. The Vice Principal, Dr Victoria Brown, along with the Assistant Principals, Jeanna Spencer and Charlie Pemberton, are available to meet with you around issues such as:
Academic concerns
Health concerns and what to do if you are ill
Social and relationship issues
Concerns about fees and finance
Disability or access needs
Harassment and bullying
Sexual misconduct and violence
And many other things relating to your wellbeing!
Experience suggests that accessing support at an early stage often means that issues can be resolved quickly so do come and talk to us. Staff offices are located on the first floor (Cathedral side) of Main College. For urgent issues, do drop-in and see us but in most cases we encourage you to book an appointment using the online appointment booking system. Alternatively do email us via chads.support@durham.ac.uk. This inbox is monitored Monday to Friday, 8.30 am – 5 pm. For support outside of office hours, please see the 'Where to find help' link below.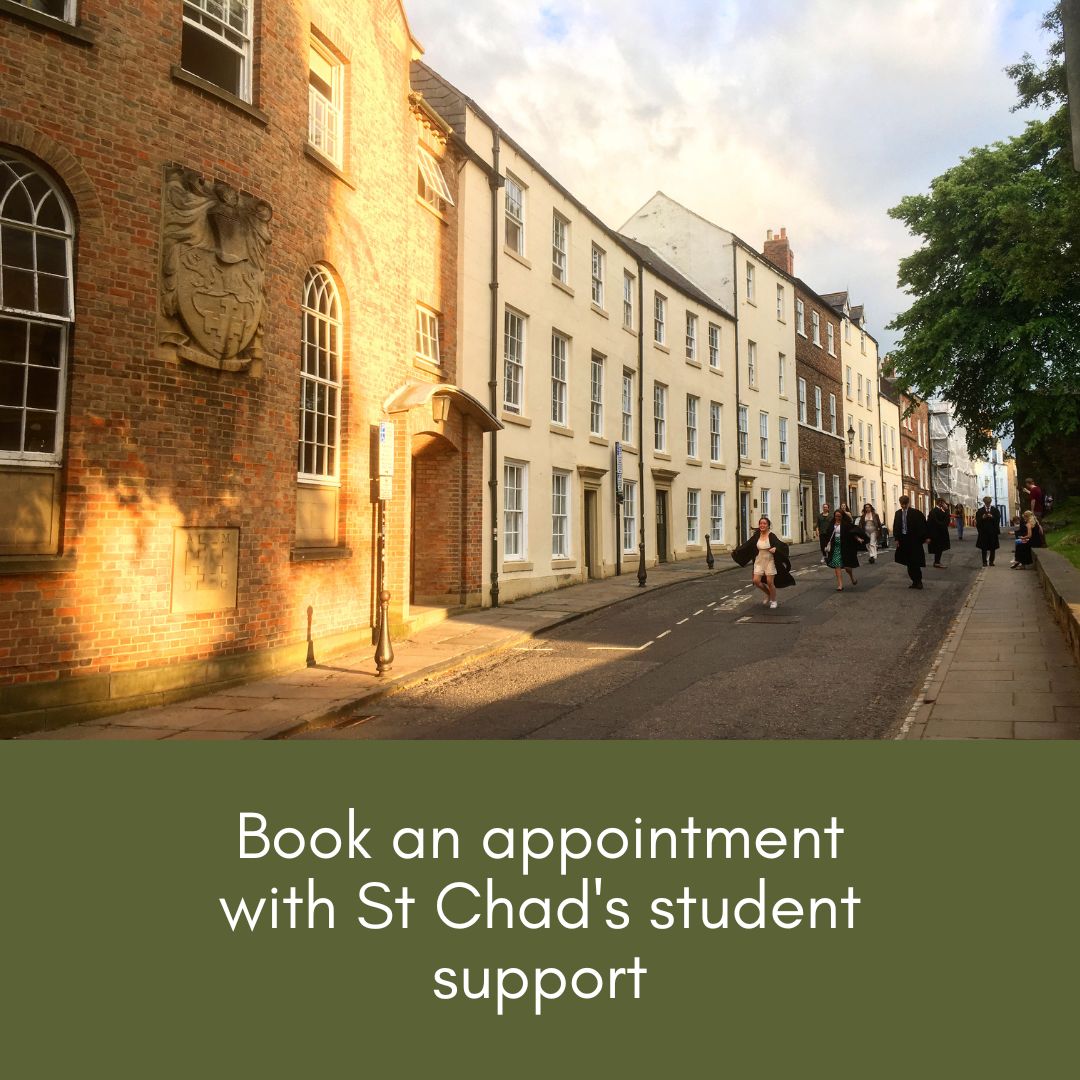 Book an appointment with Chad's Student Support
Follow the link below to book an appointment with the student support team at St Chad's College.
Book here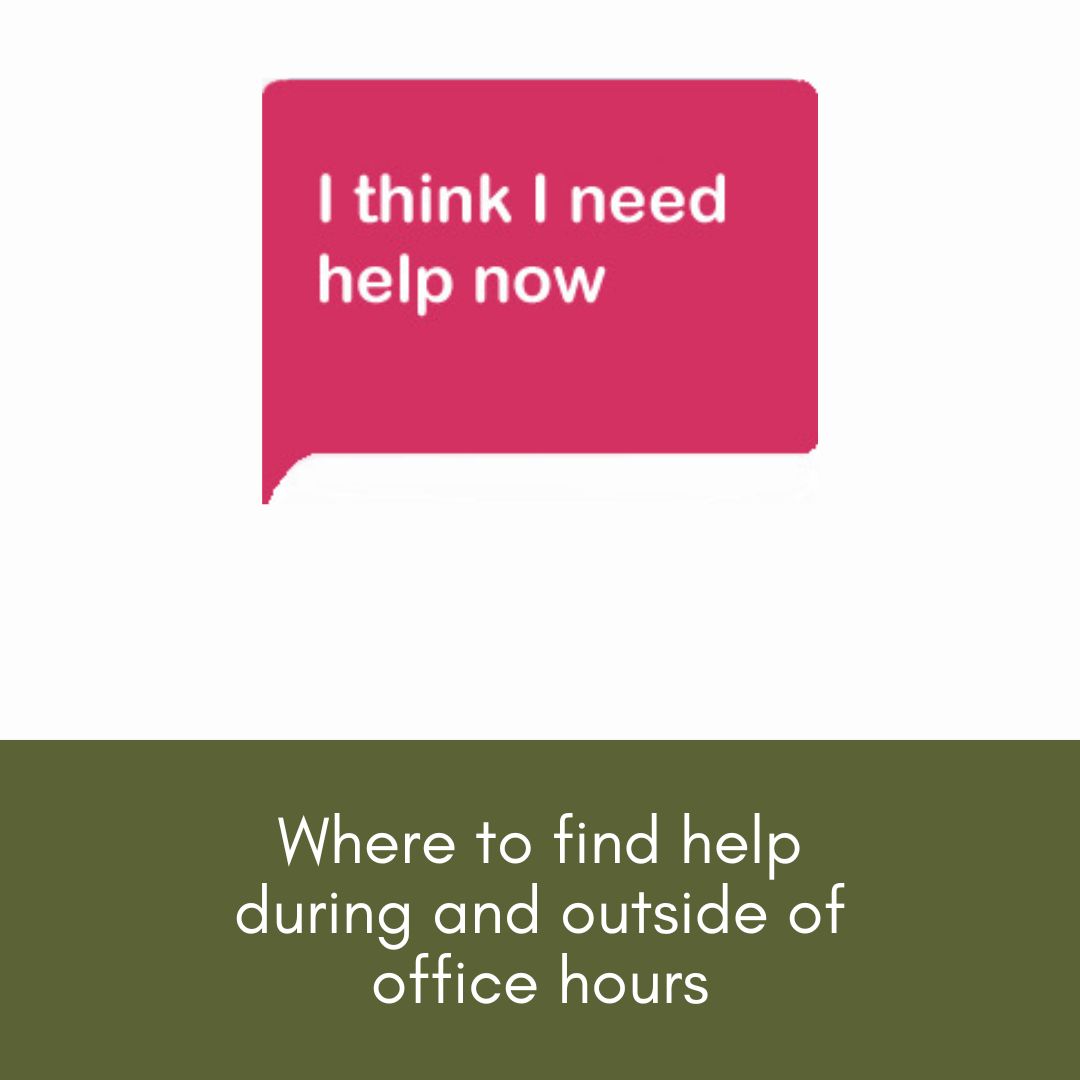 Where to find help
If you are not sure where to find help, click here for more information including if you need urgent help.
More information here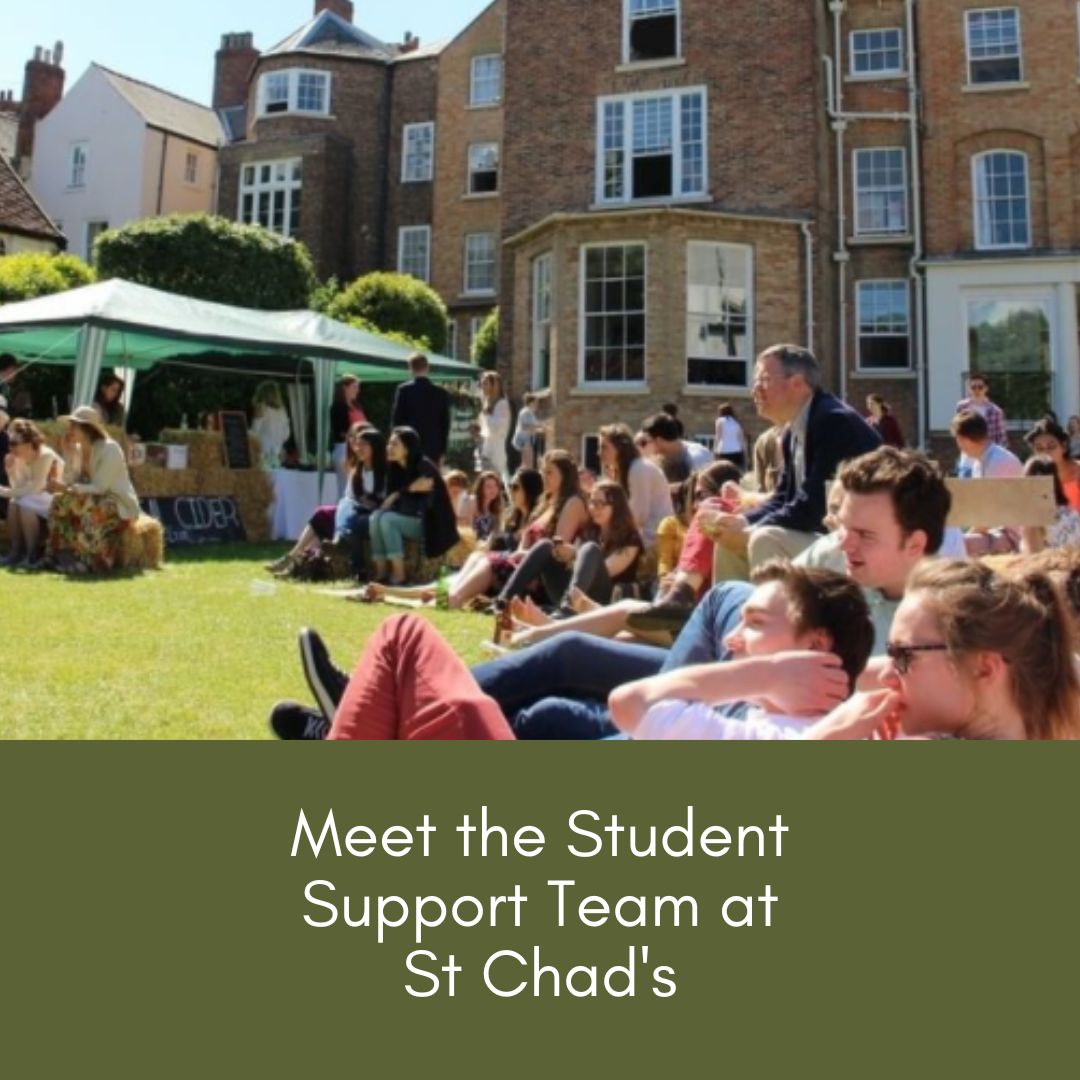 Meet the student support team
Victoria, Jeanna and Charlie are here to offer support - find out more about what they do by clicking below.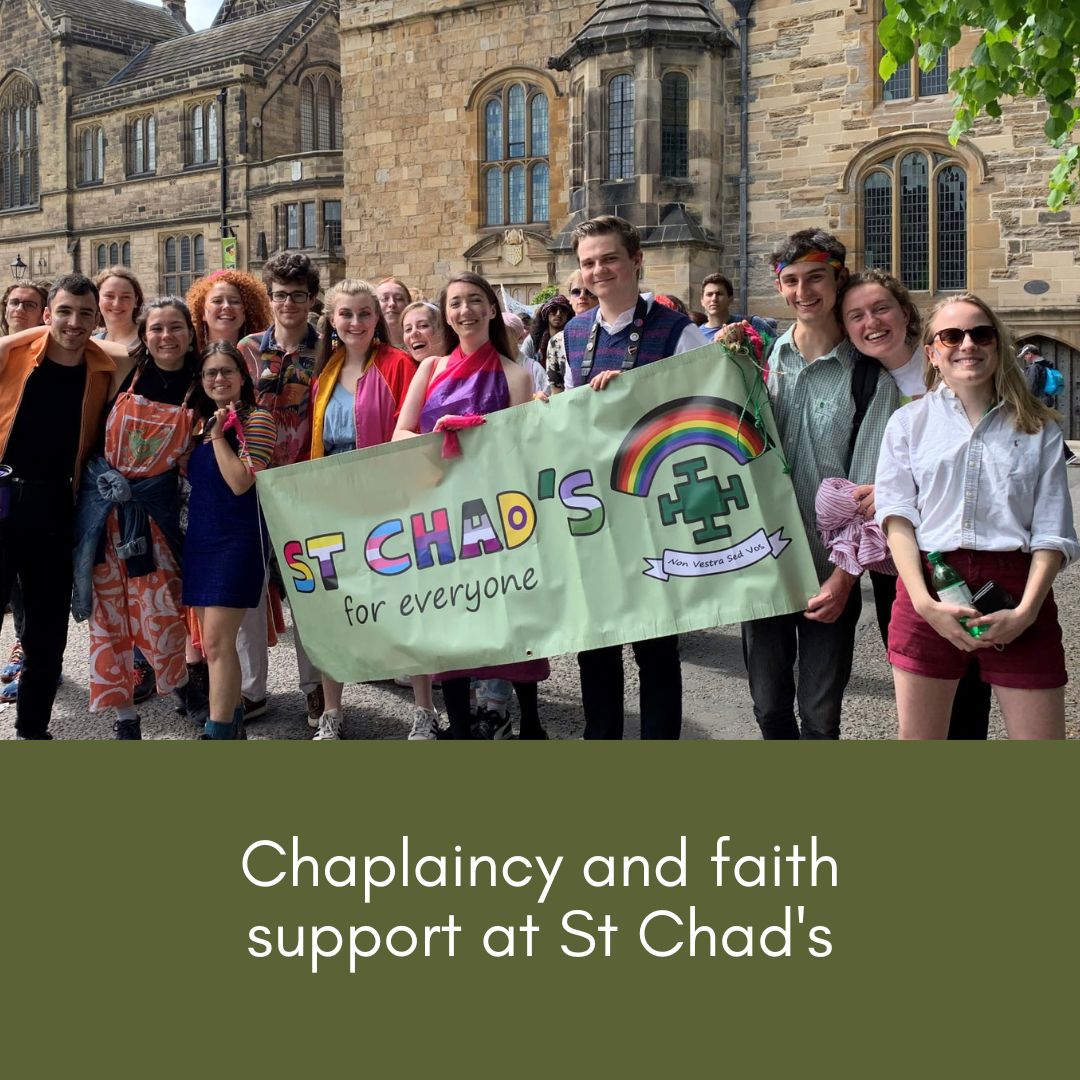 Chaplaincy and Faith Support at St Chad's
Click here to find out more about chaplaincy and faith support at St Chad's College through our College Chaplain, David Rushton.
More information here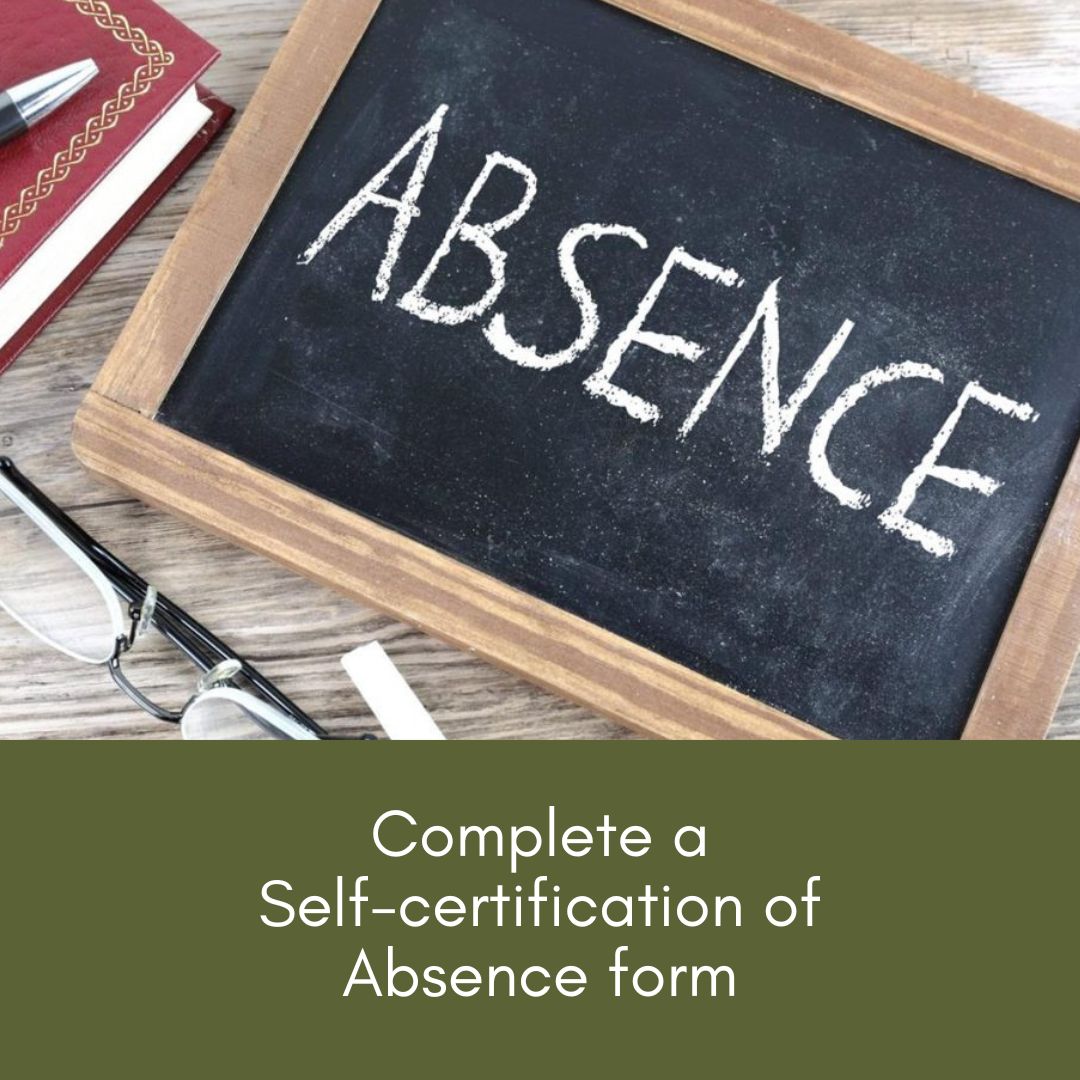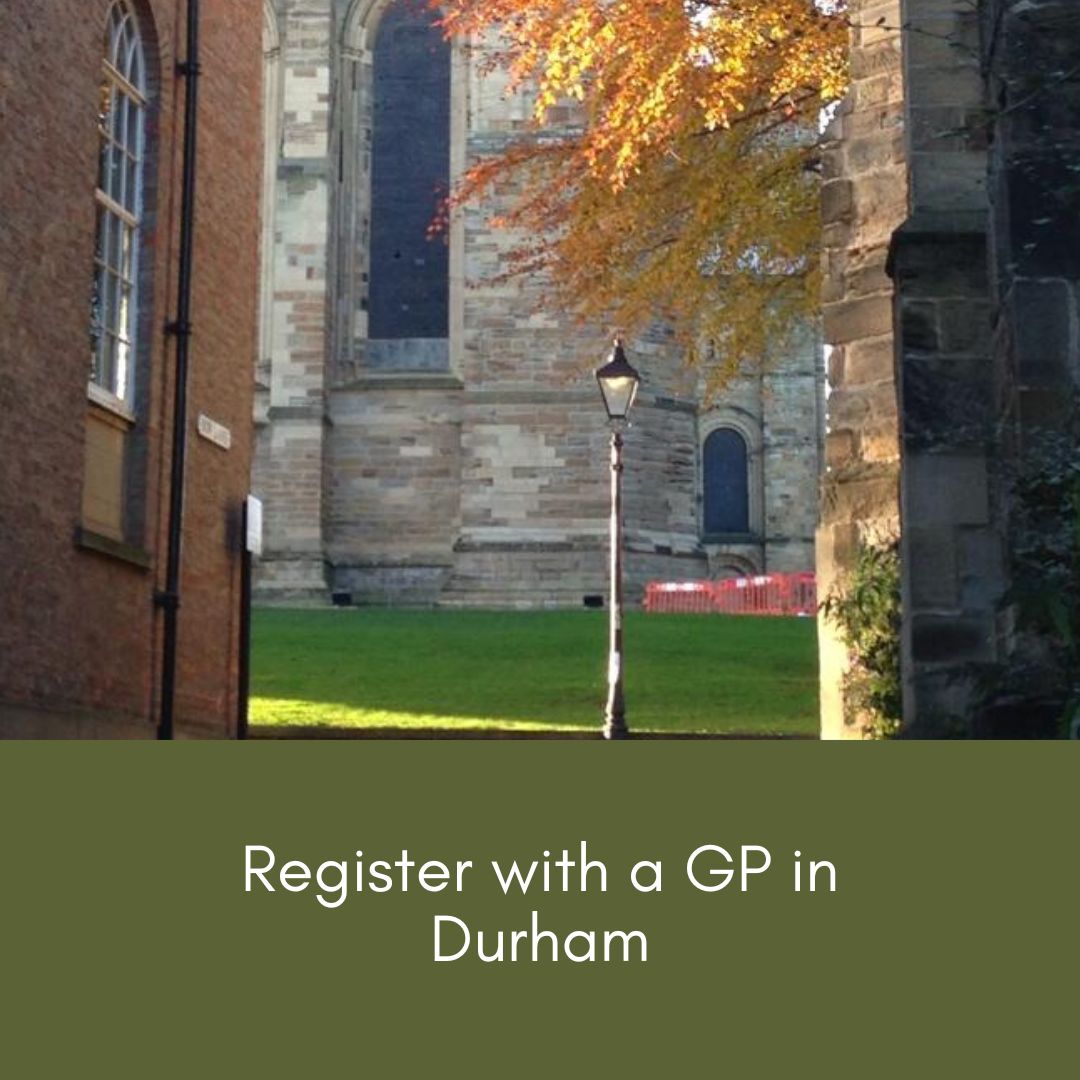 Register with a GP in Durham
It is important that all students register with a GP in Durham soon after arrival. The registration process is straight-forward.
Click here to register
A range of specialist support services are also available through Durham University including the Counselling and Mental Health Service and Disability Support. Appointments are available by appointment and the student support team in St Chad's can also help you to access these services.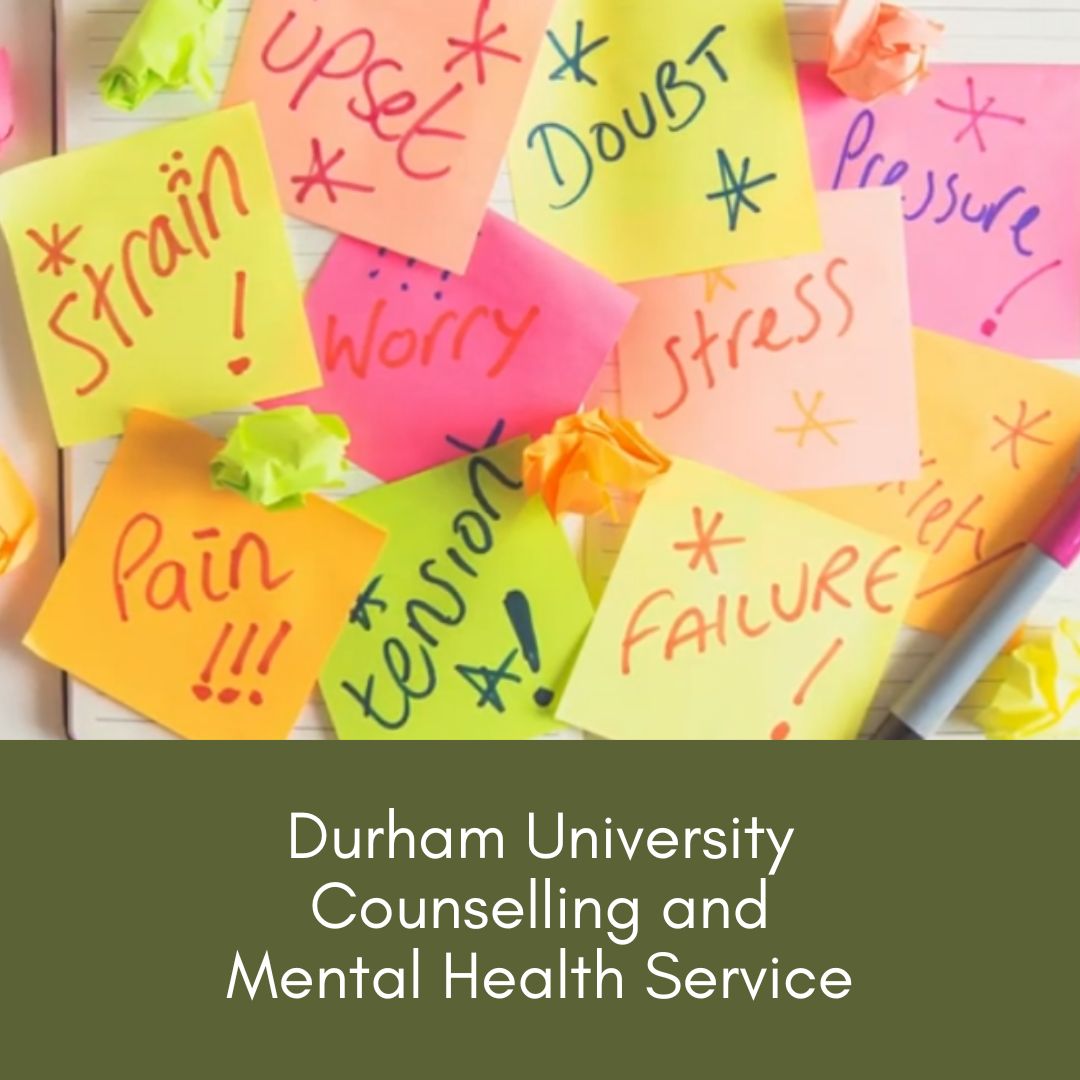 Counselling and MH Service
More information about the range of support available through the University's Counselling and Mental Health Service is available here.
More information here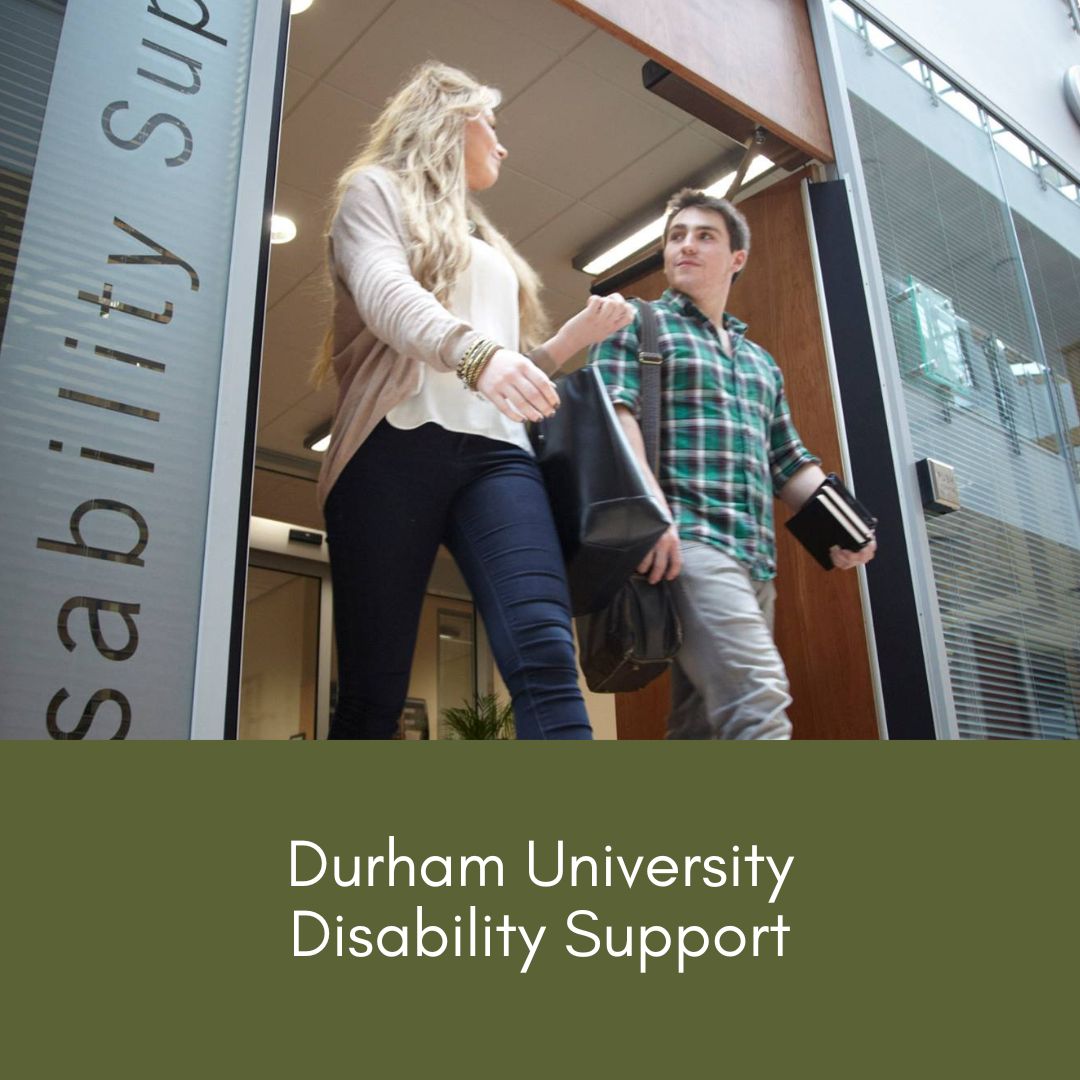 Disability Support
Find out more here about the University's Disability Support Service.
More information here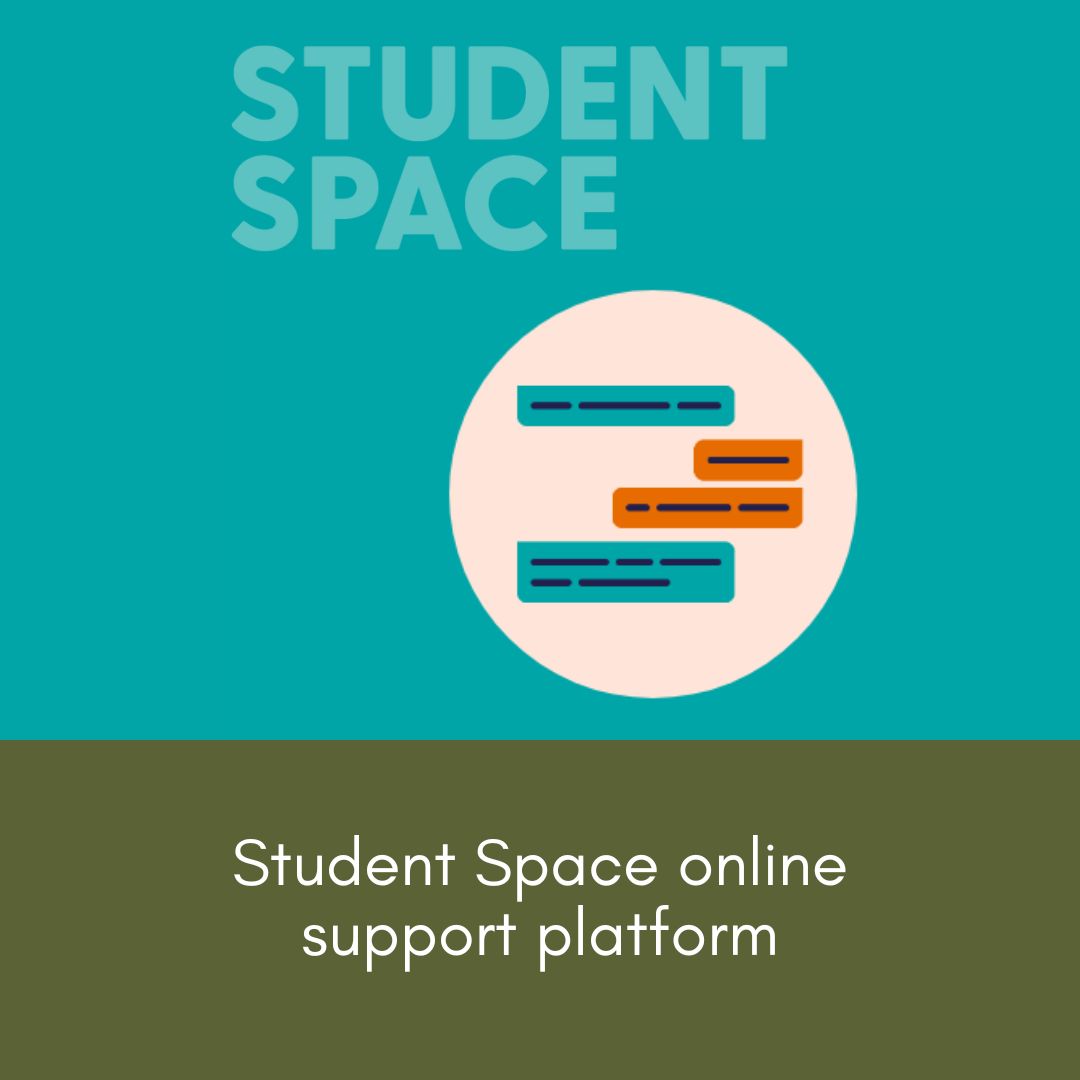 Student Space
Student Space is an externally run support platform for students containing a range of resources and access to phone and online support.
Visit Student Space here