Third Sector Trends is a long-term study of the voluntary and community sector which began in 2008 in North East England and Cumbria.
In 2016 surveying began right across the North West region. This has been repeated in 2019 providing a unique resource of evidence which is widely used by policy makers and practitioners.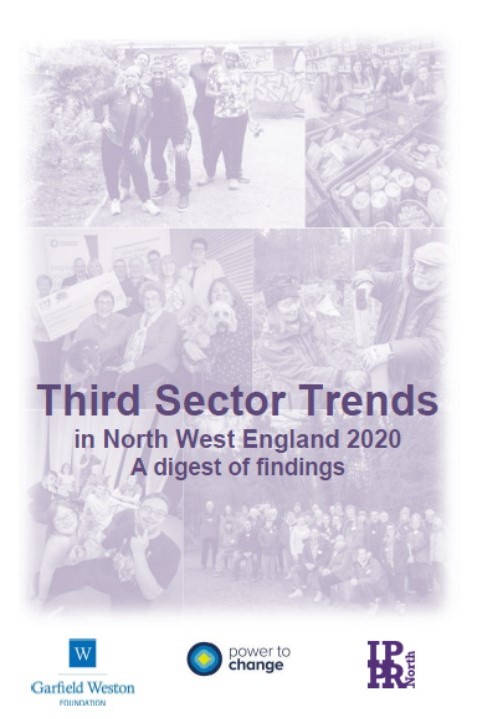 As such it forms part of a wider study which runs across the North of England. All reports from the study are hosted by Community Foundation serving Tyne & Wear and Northumberland who fund the study in North East England and are responsible for its legacy. All reports can be accessed here.
The full North West England report on the 2019 study can be downloaded here: THIRD SECTOR TRENDS IN NORTH WEST ENGLAND 2020