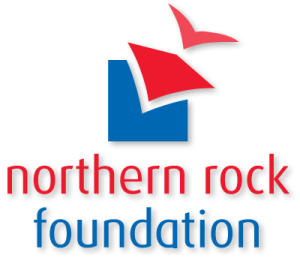 In July 2015, the Northern Rock Foundation published a history of its work and the impacts it has had during 17 years of grant making. Researched and written by Professor Fred Robinson, this independent assessment, whilst sympathetic to the mission of the Foundation, takes an objective view of its history and achievements.
Funded by Northern Rock bank, the Foundation spent over £225 million on community projects and initiatives in the North East and Cumbria. Its work has ranged over many different areas of social need including support for older people, homeless young people, refugees and asylum seekers and those with mental health problems. It sought to tackle issues like financial inclusion, penal reform and domestic abuse but also invested in the development of the arts and cultural infrastructure of the region.
Key achievements identified in the report include:
Focusing attention on disadvantaged people and communities, including difficult and unpopular causes, like child sexual exploitation.
Using research to influence national and regional policy in areas such as dementia and domestic and sexual violence.
Helping the voluntary and community sector to develop their skills and capacity and fostering collaboration and enterprise.
Important lessons from the history and work of the Foundation are:
A regionally based foundation can know its area in a way that a nationally based foundation, based elsewhere, almost certainly cannot.
There is a value in concentrating some grant making on particular organisations that will develop and grow through long term support.
Expert and dedicated Trustees and staff help to ensure good and effective grant-making
Reliance on one corporate benefactor has both strengths and weaknesses.
The financial crisis that hit the Northern Rock bank had a profound impact on the Foundation, which is now expected to close down in 2016. Professor Robinson said:
"The Foundation made an important contribution to the well-being of the North East and Cumbria. It helped to enrich the lives of many people. For some organisations its funding has been beneficial, but not crucial; for others it may have been transformative, a really important input that helped them to survive or grow or become what they are today. It was very much an organisation rooted in the region which was prepared to fund unpopular things at times, but things which made a real difference".
The full report can be downloaded from here.