A question of 'retaining' or 'attracting' graduates to North East England?  
A seminar organised by the Institute for Local Governance, Bridges Room, Gateshead Council, Civic Centre, Gateshead, Friday 26th May 2017, 9.30 – 1.00
Recent research from the Centre for Cities demonstrates that the North East is leeching graduates to the London and the South East of England.  The exodus of talented young people is undoubtedly a cause for concern – which has been reflected in policy statements from both the North East Local Enterprise Partnership and the Tees Valley Combined Authority. But is it the right to put too an strong emphasis on the retention of North-East graduates to secure the future of the North East economy, or should more emphasis be placed on the attraction of graduates to harness the opportunities the region presents to them?
The seminar will consider issues surrounding employer demand for graduates and ask whether the 'offer' presented to prospective candidate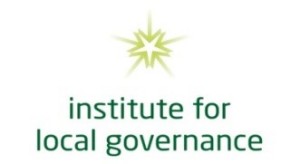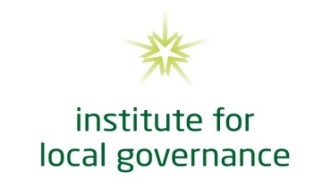 s is right for graduates as well as for the region.  The seminar will also focus on the quality of graduate employment in the region by identifying the extent of 'under-employment' of graduates and debating it's consequences for the incumbents of such jobs and for the region more generally.
Speakers will look at the current Creative Fuse initiatives to improve interactions between business, universities and the public sector to promote new ventures in creative industries using digital technology, arts, traditional and new communications media.  A specific case study will be presented on digital innovation and the incubation of graduate businesses at Digital City in Middlesbrough to demonstrate how long term initiatives take root.
The seminar will be Chaired by Jonathan Blackie CBE, Visiting Professor Northumbria University. Speakers will include:
Shona Duncan, Head of Skills, Education and Employment, Tees Valley Combined Authority, on graduate employment and underemployment in Tees Valley
Laura Woods, Director of Academic Enterprise, Teesside University, on the achievements and ambitions of Digital City for graduate enterprise
Michelle Rainbow, Skills for Business Manager, North East Local Enterprise Partnership, on the changing skills needs and generation of labour market strategy
Helen Ross, Project Manager, Creative Fuse North East, on building relationships across NE universities and businesses to promote graduate employment and enterprise in creative industries
Paul Swinney, Principal Economist, Centre for Cities, on causes and extent of graduate migration from North East England
This is the third seminar in the current season which covers a variety of topics including: welfare reform, revitalising coastal communities; evidencing personal wellbeing and social value; tackling the unforeseen consequences of unmet need; and, tackling the democratic deficit in the context of devolved responsibility.
The Institute for Local Governance is a North East Research and Knowledge Exchange Partnership established in 2009 comprising the North East region's Universities, Local Authorities, Police and Fire and Rescue Services.  Further information about the content of the event can be obtained by contacting:- tony.chapman@durham.ac.uk or john.mawson@durham.ac.uk.
Presentation slides are available here: Laura Woods on Digital City; Paul Swinney on Graduate Migration; Helen Ross on Creative Fuse; Shona Duncan on Tees Valley; Michelle Rainbow on the North East LEP