The Third Sector Trends study has been running in the North of England since 2010.  In 2016 over 3,000 responses were received. In 2019 we've achieved that again. North East England has been very supportive this time w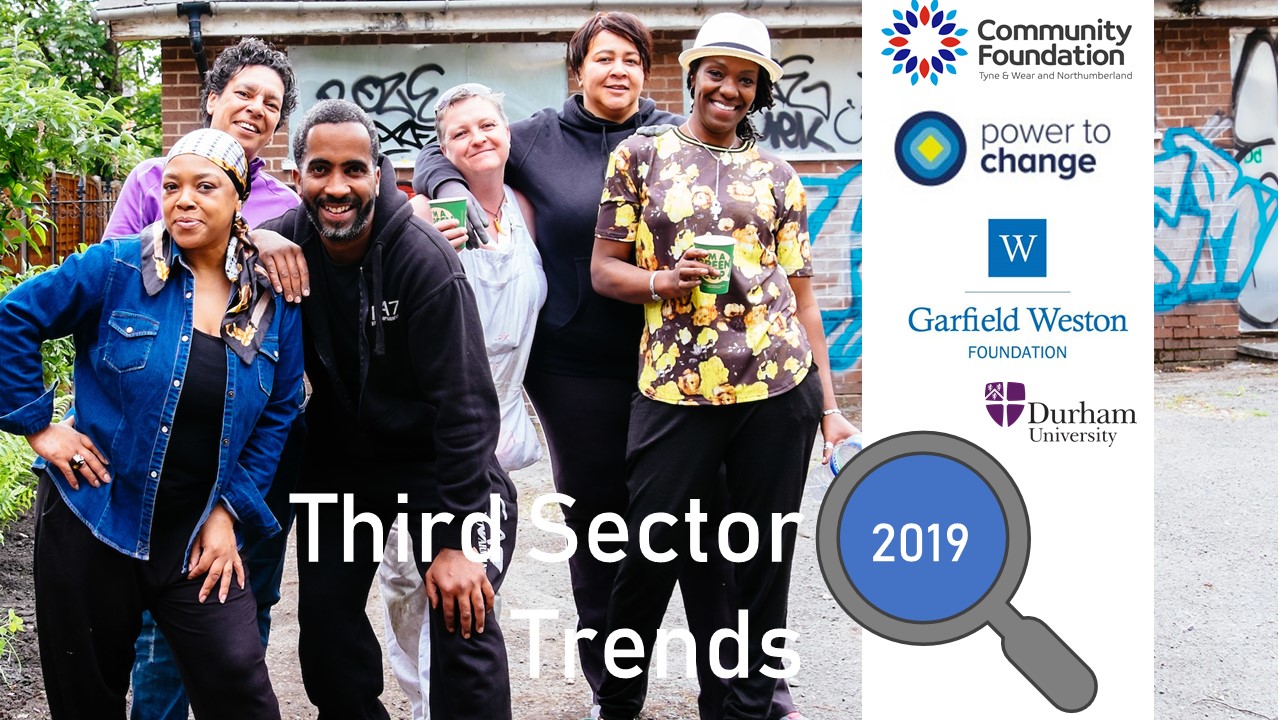 ith over 1,100 returns. In Yorkshire, we have over 850 and in North West England, well over 1,000.
This time we have also collected a sample from the rest of England and Wales. Over 900 charities responded. That brought the survey total to 4,010 when it closed on 10th December.  We've never tried to assess what's going on at a national level before – and to see how the North compares – but this time we can.
We will show what organisations and groups aim to do, who they help, what impact they have and how they get hold of their people and finance resources to get things done.
The triennial study was funded this year by Community Foundation serving Tyne and Wear & Northumberland, Power to Change and Garfield Weston Foundation. Results will be published from February 2020.