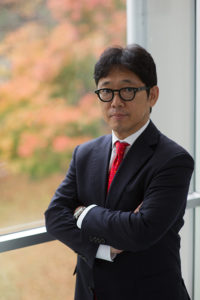 Chad's College has continued to develop its research, policy and practice links with a number of universities in Japan this spring.  In addition to established connections with Tokyo, Waseda and Teikyo Universities, Professor Tony Chapman visited Keio University for a second time this spring to further develop his working relationship with Professor Yoshinori Isagai, Executive Director, Keio Research Institute at SFC, on issues surrounding community development and empowerment.
At Keio University, Professor Chapman was formally introduced to Professor Jiro Kokuryo, Vice President and Professor of Faculty of Policy Management to discuss the possibility of formalising relationships between our two universities.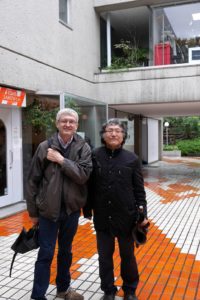 Work with long-standing colleagues at Tohoku and Sanno Universities continues with Professors Nakajima and Shibukawa on issues surrounding social enterprise and community wellbeing.  Professors Chapman and Takatani also share a strong interest in comparative studies on community architecture, urban planning and social wellbeing which continues to develop.
Next academic year it is anticipated that Professor Kanji Tanimoto from Waseda University will come to Durham on a research visit both to St Chad's College and to Durham Business School.