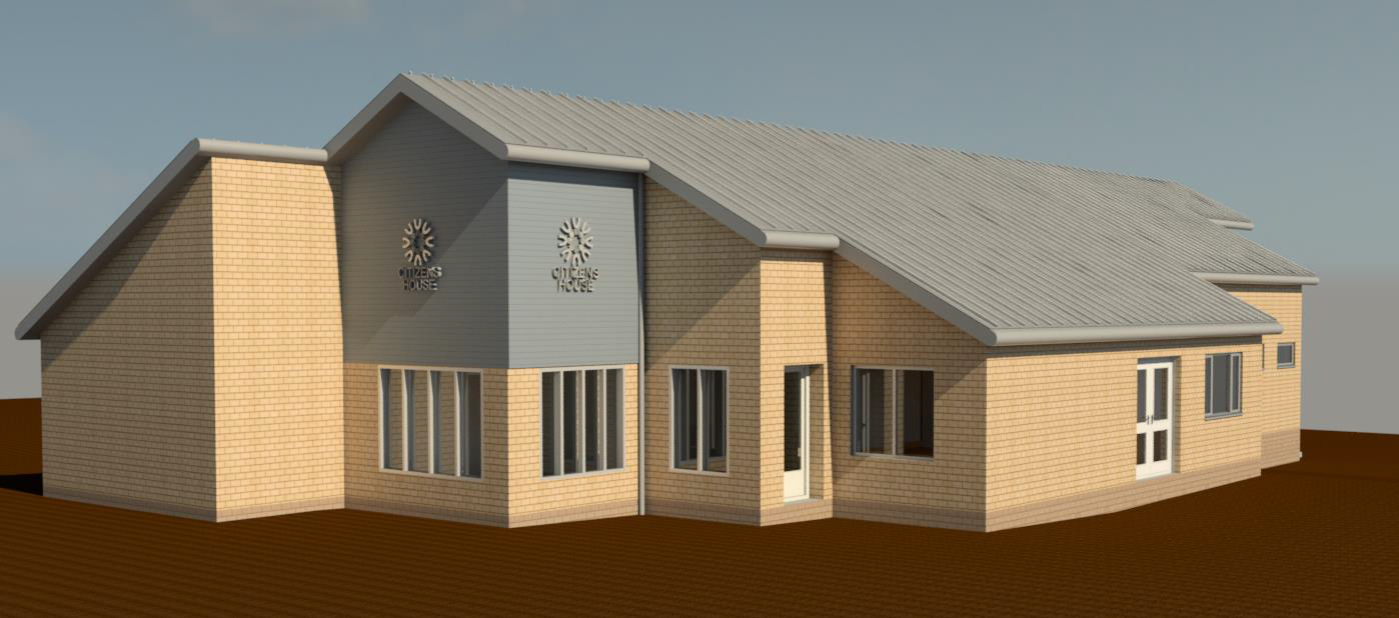 St Chad's College Professorial Fellow, Fred Robinson and Research Fellow, Ian Zass-Ogilvie have been working closely with  Citizens House, a community group in Consett, helping them to develop and expand their community centre. Now,  three years of hard work have at last paid off: the Big Lottery has pledged over £650,000 to build a new centre.
Over the past few years, Fred and Ian have been supporting  Durham County Council's 'asset transfer' programme. They have been  helping  local organisations  to take responsibility for community centres  that the Council was struggling to maintain. Of course it's not been easy, but most of these buildings have now been successfully transferred — and are continuing to provide valuable local services.
Citizens House in Consett is one of these centres. The building doesn't look attractive, the layout is poor and it's outdated. But it is very well used by a remarkable variety of local groups, ranging from AA to the WI. Following asset transfer, the management committee began to think about how to modernise the building and accommodate more activities. Ideas were generated and ambitions grew.
A partnership was developed, comprising the Citizens House management committee,  officers from Durham County Council, building experts — and Fred and Ian. That partnership supported the asset transfer process, then worked on proposals to secure funding to develop plans for the future. There were a lot of hoops to jump through. There have been difficult meetings and times when it looked like it wasn't going to work out. A great deal of work had to be done to develop plans that really could bring out the potential of Citizens House, making it a beacon of hope and community support in Consett.
The original idea was to reorder the internal layout and build on to the existing building. But, late in the day, mine workings were discovered under the site. That was a huge challenge — but partners worked together to come up with a radical Plan B. That involves demolishing the existing building, stabilising the site, and building a brand new Citizens House. The Big Lottery has agreed to provide most of the funding for the new building – a major grant of more than £650,000.
Fred commented: 'We are delighted that Consett is going to get a new Citizens House – it's a wonderful project. We've been glad to play our part in helping to make it happen and we will continue to offer our support'.
He went on: 'This is a project that shows how research skills can be used to make a real, tangible difference – and it shows how we at St Chad's can respond to the needs and challenges that our region faces'.