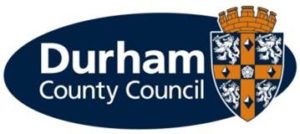 Many young people in County Durham are not achieving as much as they should as they make their journey towards adulthood. While much support is lent to young people to achieve their potential, it falls unevenly – too often being focused upon those who already have many advantages.
Recognising that this was unacceptable, Durham County Council commissioned this research via the Institute for Local Governance in 2016 to start a debate in the County on how to achieve more for young people from less advantaged backgrounds.  There is widespread belief in the UK that young people from less-advantaged backgrounds are less likely to make successful transitions to adult life because they lack aspiration and ambition.
Over-simplified explanations such as these are readily backed up with examples, garnered from observation and experience, which serve to reinforce falsehoods. With sufficient repetition these falsehoods start to ring true. To instigate discussion across all sectors, this study was undertaken to  hold up a mirror to County Durham, and ask policy makers and practitioners  to look again at the situation of young people and challenge popular narratives about young people's presumed lack of aspiration and ambition.
Policy makers and practitioners are encouraged to consider critically the differences between 'aspiration' and 'ambition'; 'attitudes' and 'behaviours'; 'attainment' and 'achievement', and most crucially, ask questions about what constitutes 'success in life' for young people from different starting points. By doing so, it is hoped that organisations in the education, public, private and voluntary sectors will be able to focus their resources individually or in complementary ways on those young people who are most in need of support.
Professor Tony Chapman, Dr Tanya Gray, Dr Stephanie Rich and Paul Braidford were commissioned by the Institute for Local Governance to undertake a project on young people's ambitions and aspirations in County Durham.
The report was launched on 29th March 2019 at an event at Bishop Auckland Town Hall which was opened by the Bishop of Durham, the Right Reverend Paul Butler.
A summary report on the project can be downloaded here: Tackling barriers to young people's aspirations and ambitions in County Durham SUMMARY REPORT March 2019
The full report can be downloaded here: Understanding barriers to young people's aspirations and ambition in County Durham (full report March 2019)
The event presentation can be downloaded here: Understanding barriers to young people presentation March 29th 2019