At St. Chad's College we have a wide variety of outreach opportunities. These range from our work with Age UK to re-painting sheltered accommodation on behalf of a local homelessness charity, DASH.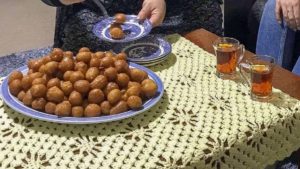 This week a group of Chad's students went to Chester-le-Street to visit a Syrian family. They came to England as refugees and Chad's students have been volunteering with them since 2018. The bi-weekly volunteering sessions involve English tutoring, conversation practice and general cultural exchange. It also regularly includes delicious meals, such as awamat, a type of Lebanese doughnut, which were enjoyed this week.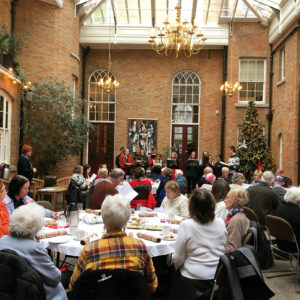 We look forward to upcoming volunteering events this term, including the termly Age UK tea party held at St. Chad's, our joint programme with St. John's College at Finchale Primary School, further volunteering in Chester-le-Street and volunteering at Age UK coffee mornings.