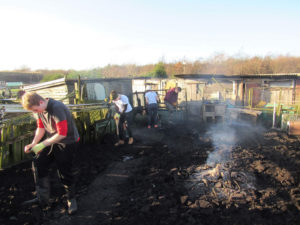 This term saw the establishment of the St. Chad's College Allotment. A group of hardworking students have begun transforming the Langford House garden into a space to grow plants for the whole college.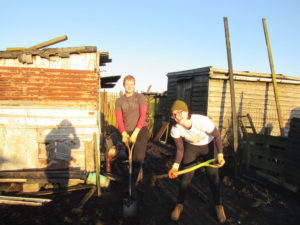 However, their most recent work has not been in Chad's but rather in the local community. After being contacted by a local councillor about an elderly gentleman who has had an allotment in Burnhope for over fifty years which he was now at risk of losing, a group of wonderful students from St. Chad's alongside the local councillor spent the day working hard in order to help him retain it. They spent the day digging over the soil of the whole allotment, which the gentleman had been unable to do for some time, so that he will once again be able to grow vegetables. They also cleared a lot of detritus from around the allotment so it was a lot tidier, safer and easier to use.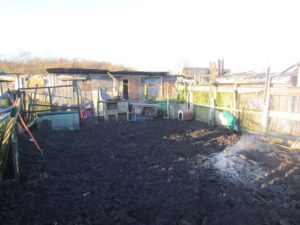 After a day of very hard work in sub-zero temperatures, they managed to get done most of what the council needed to be achieved. The next day, the students were informed the eviction notice had been revoked and the allotment had been saved.
We would like to say congratulations to all the students who were involved, you have made the entire college very proud. We look forward to seeing what our own allotment will bring in the new year!