The Man Booker Prize is a prestigious literary prize awarded every year for the best original novel published in English in the last year. Three British authors made the this year's shortlist, including David Szalay's All that Man. Szalay's exploration of manhood is presented through a series of linking stories, each centring on a different male figure.  The work is currently being enjoyed by first year student Julia Atherley.
A personal favourite from this year's titles was Graeme Macrae Burnet's second novel, His Bloody Project. It details the murder case of Roderick Macrae, set in a 19th century Scottish crofting community. Second year student, James Kerr, praised the work for its form as a historical novel that presents the reader with a selection of documents including a murderer's memoir, witness testimonials and medical reports.
The winning novel was announced on Tuesday 25th October at London's Guildhall. American author Paul Beatty took this year's title with contemporary satire The Sellout. Fiona Meads, a first year student, praised Beatty's work, explaining that the novel's satirical tone 'doesn't overshadow it's sombre and serious message'. A novel in which the central character wants to bring back slavery and segregation, it was a hit with this year's judging panel.
Shadowing the prize has been a great wa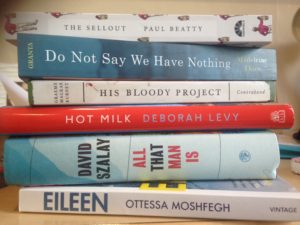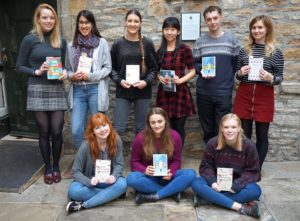 y for the group to delve into contemporary fiction. Next term we have plans to shadow the Costa Book Awards which runs into the new year.