On Monday evening, as part of our 'Perspectives' lecture series, Chad's was delighted to invite DUCK and COCO Charity as well as students from all over the university and members of the public to discuss the topic 'Is Voluntourism Ethical?'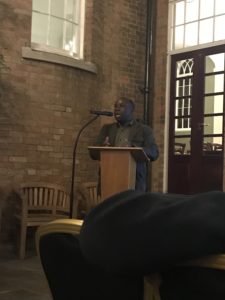 Many people venture all over the world to volunteer and this can provide much-needed support to communities. But can this also result in a debilitating reliance? Is it sometimes even damaging?  Should we be travelling abroad when we could be volunteering locally instead?  Will the help last a lifetime or is it a temporary fix?
It was fantastic to see so many people engage and collaborate in exploring such thought provoking questions and thank you to all the speakers for attending.