Over the May bank holiday weekend our men's first crew were busy taking York Spring Regatta by storm. The occasion marked the maiden voyage of our new four, Anna Roots, donated in memory of the late Chadsian who went on to row at the Commonwealth Games.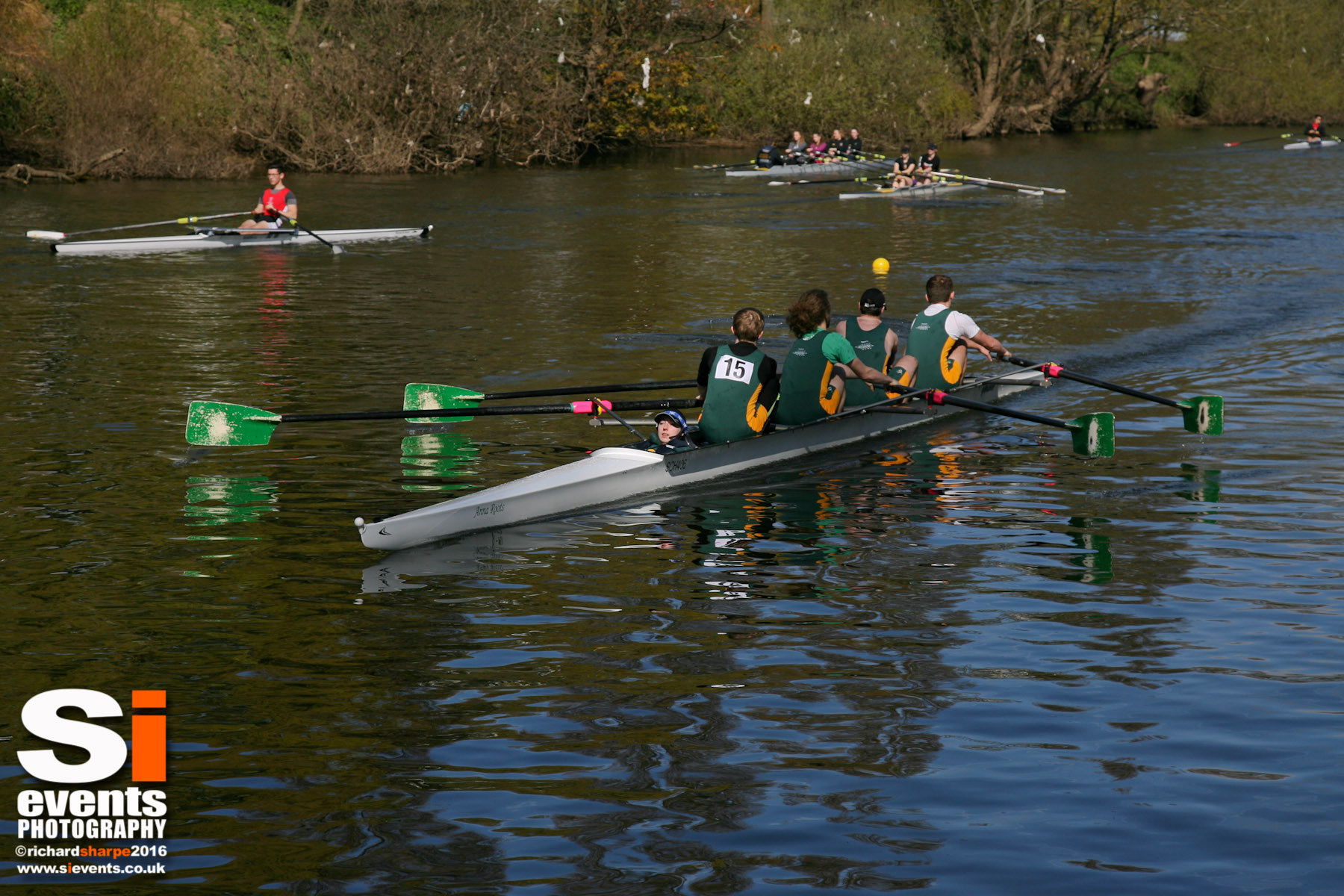 Racing started with a dramatic first round against John Snow College Boat Club, ending in their sudden disqualification after they veered across the river forcing our crew to perform an emergency stop.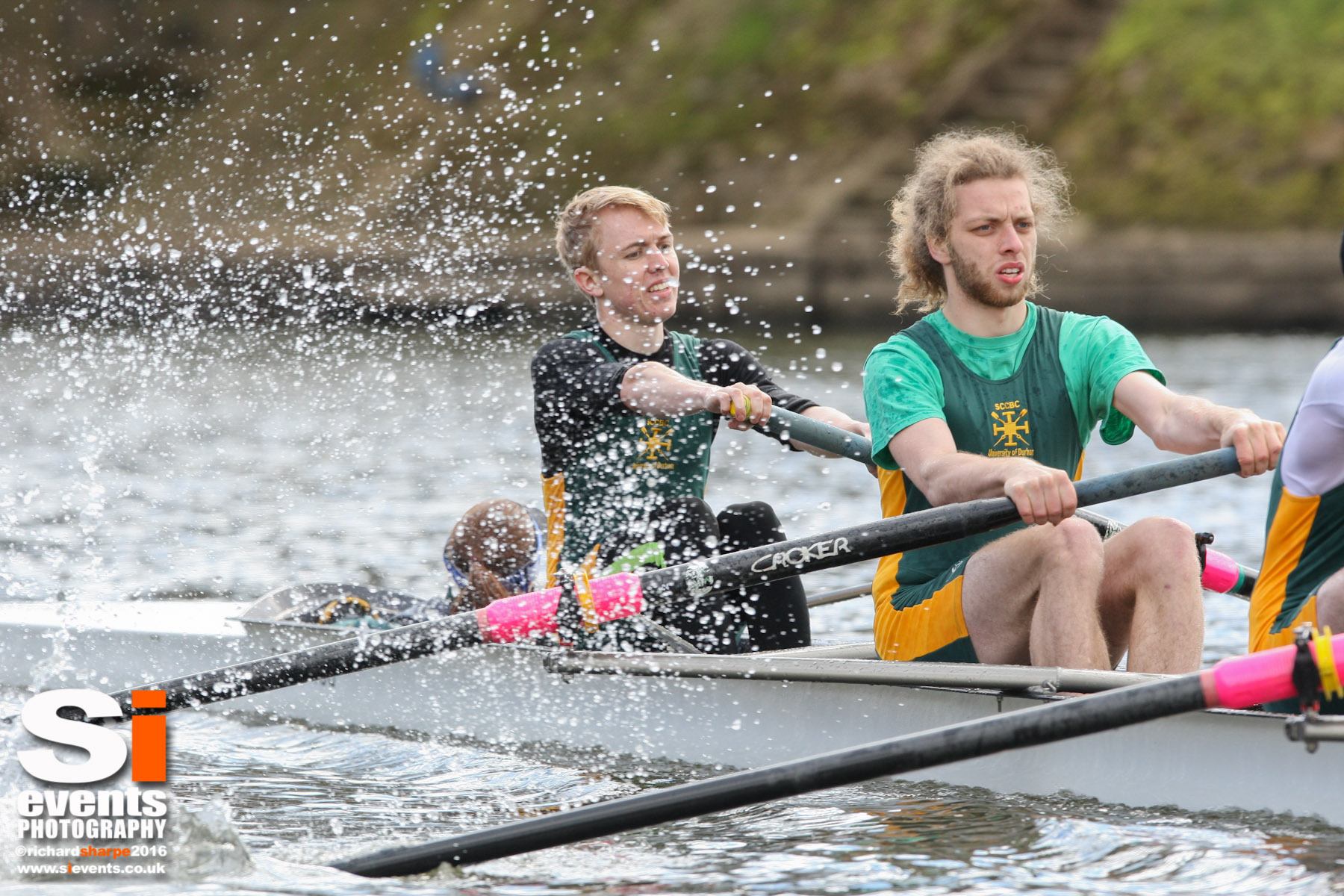 The second round was facing St Mary's College Boat Club where our crew cruised to an easy victory, ahead too many lengths to count, placing the Chad's crew into the final against Grey College Boat Club.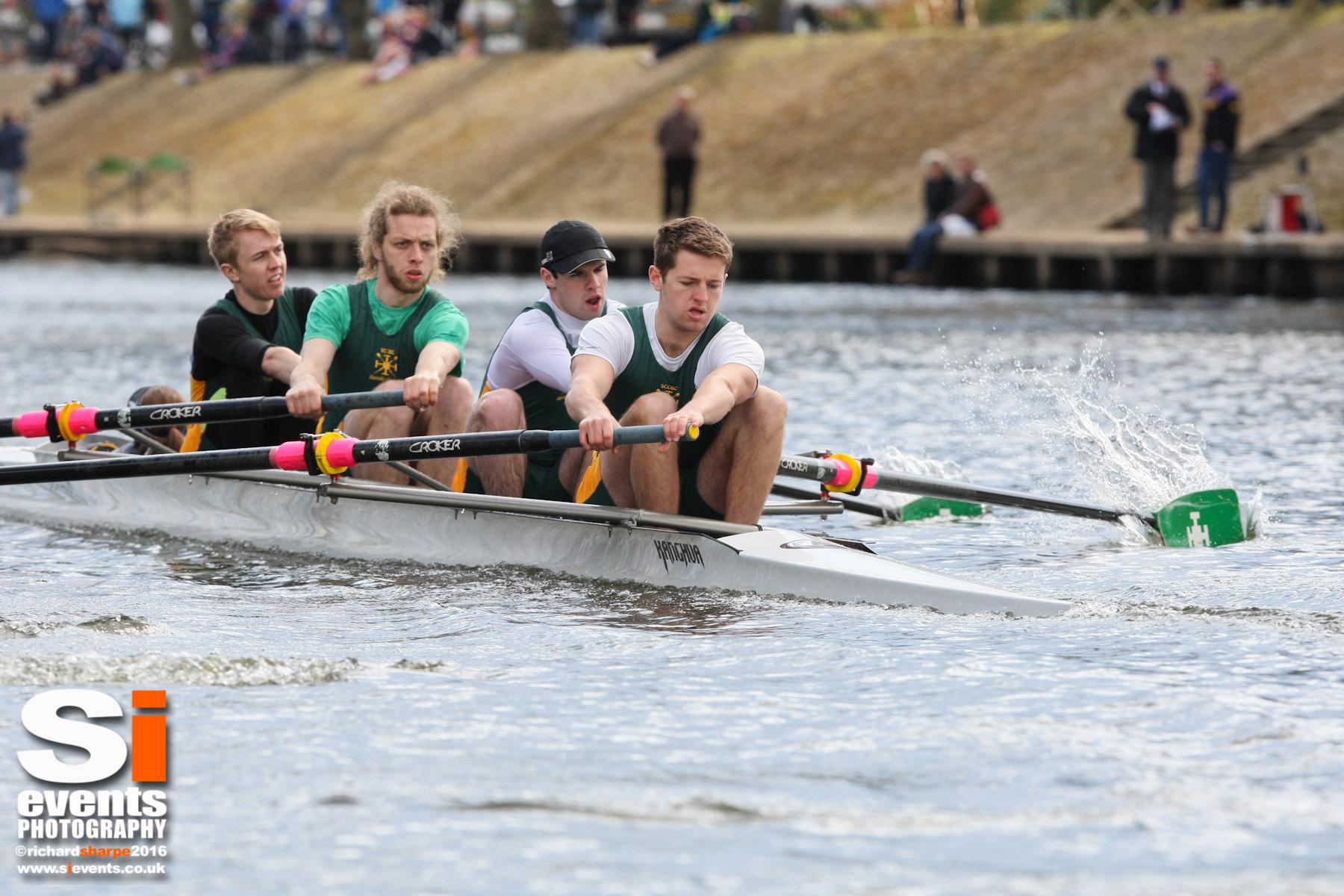 Having had a flawless day thus far, GCBC were going to be tough opposition. The Chad's boat had a great start and settled into an early rhythm to slowly pull away from the Grey crew, sitting comfortably three-quarters of a length ahead for the first 800 metres. However upon reaching the final bridge GCBC began pulling back, prompting a sprint for the finish. Neither of the crews could tell who had won upon crossing the finish line, but Chads were elated after it was announced they won by just over a foot.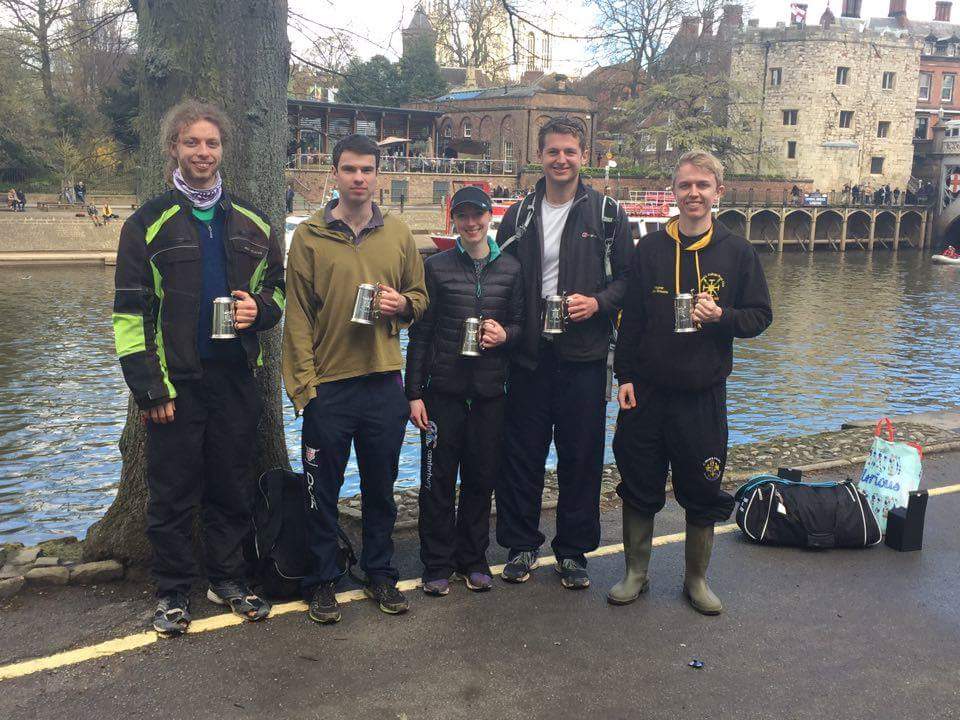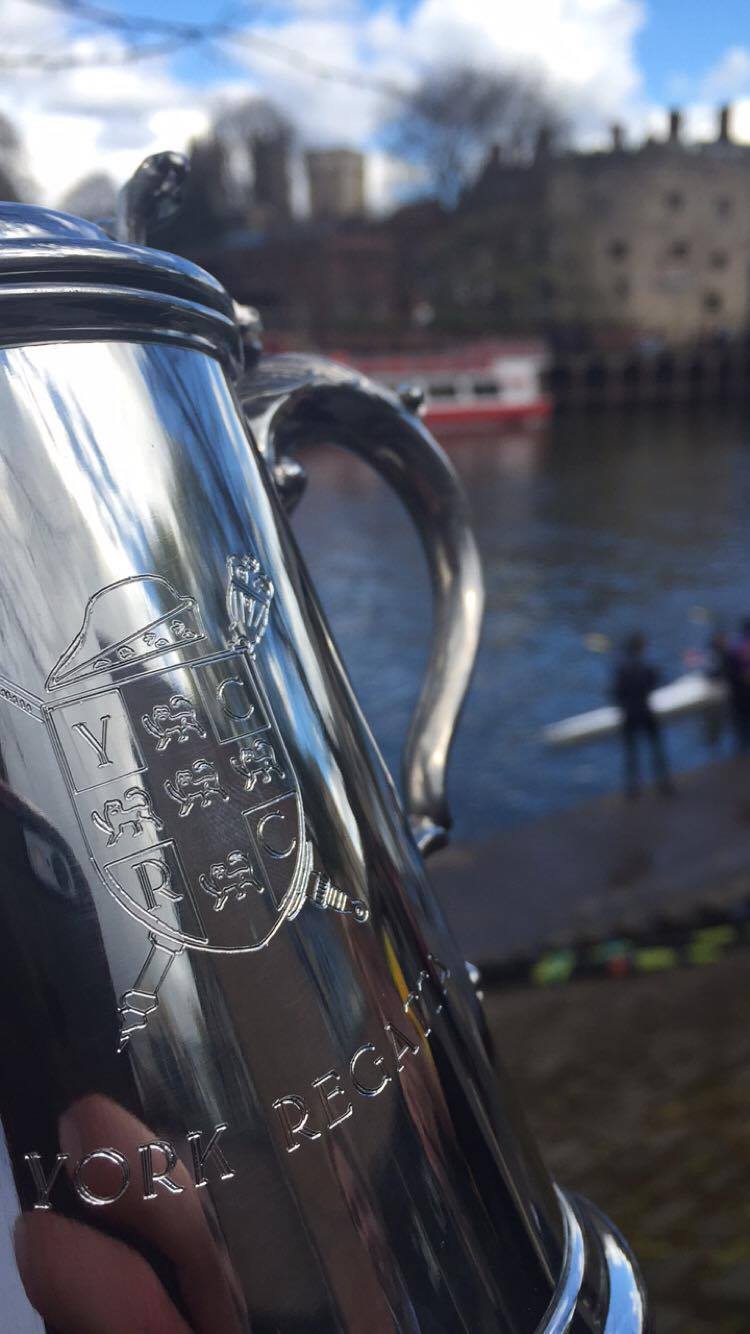 The crew finally won some well-deserved points along with tankards to drink their victory from, all in the maiden regatta for our new boat.
After such an amazing start to the SCCBC regatta season and a strong freshers squad this year, the club is ready for what we are hoping will be one of our strongest years yet.
We look forward to seeing Anna cruise to many more victories in the coming years.
Photo Credits: SI Events Photography – http://www.sievents.co.uk/york-city-rowing-club-york-spring-regatta-saturday-30th-april-2016-main-menu/