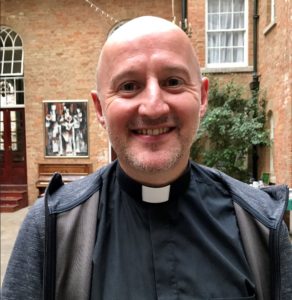 Our new Chaplain Fr David Rushton (St Chad's 1993-96) has been running marathons for good causes for a number of years and this Autumn we have been delighted that he chose to run the Richmond Half Marathon, Great North Run, Berlin Marathon and Chicago Marathon in support of the Cassidy Scholarships Fundraising Appeal.
On Wednesday 11th October we were able to officially welcome him with a service of installation, presided over by Rt Revd David Stancliffe, on behalf of the Bishop of Durham. It was a lovely service, with a sermon from Dr Margaret Masson and music from St Chad's College Chapel choir.
Below are photos of both David's running achievements and his installation.
Welcome (back) to Chad's, David.