Check us out on Instagram
St Matthew's High School, Keiskammahoek, Eastern Cape
St Chad's College has had a partnership with St Matthew's High School in Keiskammahoek (a remote rural village in the Eastern Cape) since 2009. The initial inspiration for this volunteering project came from Archbishop Njongonkulu Ndungane (former Archbishop of Cape Town). The Archbishop spoke at a conference of Colleges and Universities of the Anglican Communion (CUAC) which Dr Cassidy attended. He challenged the delegates (and the institutions they represented) to support education in South Africa. Subsequent conversations involving the Bishop of Newcastle (then Chair of Governors) and the Bishop of Grahamstown identified St Matthew's High School (a former Anglican mission school) as a possible partner for St Chad's College.
Dr Cassidy visited the school shortly afterwards and resolved to send St Chad's students (and recent graduates) to St Matthew's on a regular basis to support the teaching there.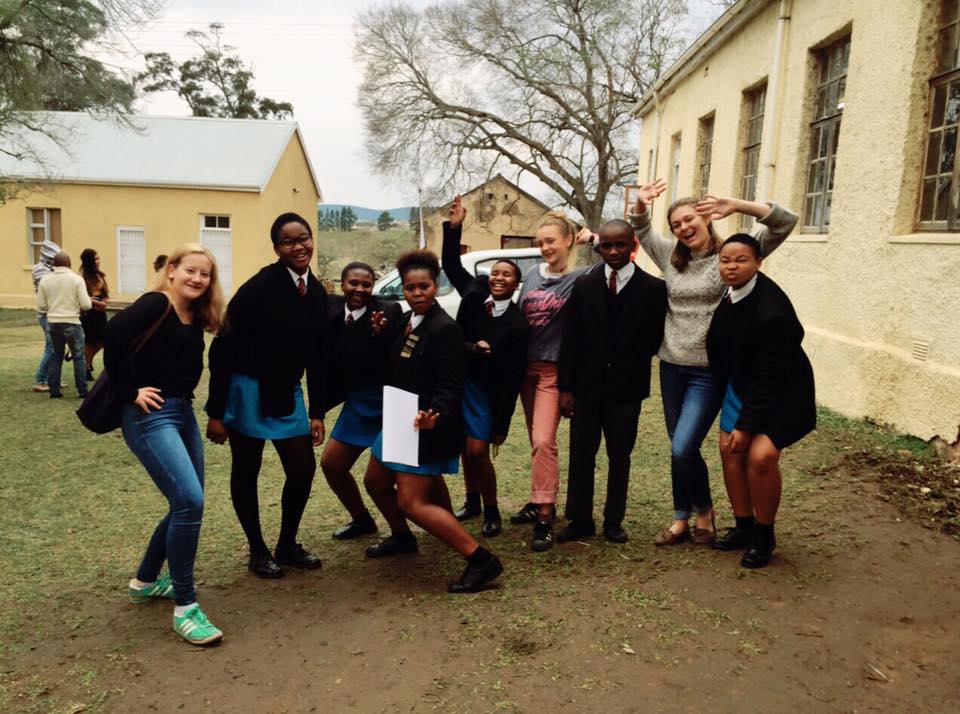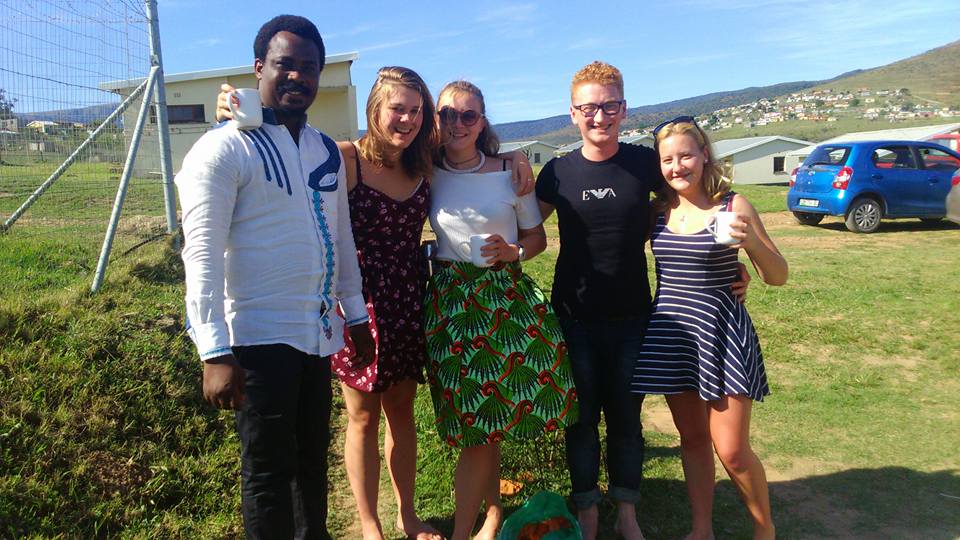 Volunteers are now also regularly involved in supporting teachers in a number of other schools:
Ntsika High School, Josa Township, Grahamstown, Eastern Cape
Good Shepherd Primary School, Grahamstown
Nombulelo Secondary School, Grahamstown
Education in South Africa
Volunteering
"I think my pupils taught me far more than I taught them. Their main lesson was that the first step in achieving your ambitions is to dream of them. I taught a lawyer, a social worker, a teacher, a police man and several professional football players to name but a few." – Ciara Cullen 2015
Volunteering – FAQs
Volunteer's Reflections – Sinead
Volunteer's Reflections – James
The College sends groups of up to six student volunteers each year.  While there, the volunteers help out in the classroom, and supplement the classroom by mentoring, by organising sports, by initiating and supporting all manner of extra-curricular activities, including music and drama.
more info
St Matthew's is a state boarding school for 500 girls, chiefly serving the local region.
It also has around 100 boy day students from local villages. The residence charges are incredibly low, even by South African standards, but that translates into meagre resources necessarily supplemented by loads of generosity and ingenuity by the staff and students. This part of the Eastern Cape is especially poor, and the school is fairly remote. Services, such as water and electricity are intermittent, and life can be tough for everyone, staff and students alike. Again, such meagre resources demand generosity and ingenuity, not to mention a sense of humour.
"Volunteering in South Africa was the best possible way to spend my summer holidays. I love working with kids and the experience was fulfilling and hugely educational" Issy Davies 2016
The major goal of the partnership is frankly to encourage friendship across continents and cultures.  From St Matthew's point of view, our volunteers provide their learners a chance to learn about the UK, and indeed about the developed world.
Our students bring subject-specialist skills, but they also bring native English-language skills, which are crucial given that instruction is in English but that English is not the mother tongue of the students.
For many learners, this will be the first contact they will have had with someone from Europe. More often than not, this will be the first opportunity they will have had to live and chat freely with a person of another race or with people who have enjoyed considerable privileges growing up in the West/North
From St Chad's point of view, this is an opportunity for the volunteers to experience the stubborn challenges of living and of development in Sub-Saharan Africa and to experience firsthand the legacy of apartheid, working in a school that was devastated by discriminatory education policies in the past. Again, most importantly, the fundamental value of the project is to meet South African young people, to listen to their dreams, to experience their joys and frustrations, to put a face on poverty, and to come to understand the underlying causes of the challenges they face.  In this way, the global challenges of development take on a very human face.
"I have never been more engaged in the social history of a country than I was when I worked in South Africa on the St Chads project. This is a country where the story of apartheid is something you can feel and see even today. Meeting and working with people who lived through one of the greatest struggles in human history has enriched my perspective of the lives of others and the challenges they face, as well as making me extremely grateful for the opportunities I have." Marianne Holbrook 2015
Links
Blogs
Schools
Partners
Gallery