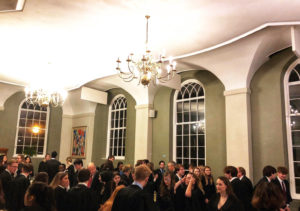 For the last two weeks, Chad's students have been meeting with their tutors for the termly tutor formals. It has been a great opportunity for students to meet others from across the college, enjoy a great meal, and gain valuable advice.
College tutors are an invaluable source of pastoral guidance and support for students of all years, helping them to adjust to university and college life and thrive during their time at Chad's.
We all look forward to further meetings and formals with our tutors throughout the year.