St Chad's Choir visits Hooton Pagnell
Sunday 23rd June St Chad's College "came home". Hooton Pagnell, a small village near Doncaster, is a remarkably pretty village of stone-built properties, unspoiled by the 20th century. It's the place where St Chad's ultimately began in 1899 with an idea propounded by the vicar, Frederick Samuel Willoughby to provide for the preparation for ordination of young aspiring Anglo-Catholic men from less advantaged background, still the enduring principle of St Chad's today. The vicarage still has a small plaque proclaiming "St Chad's".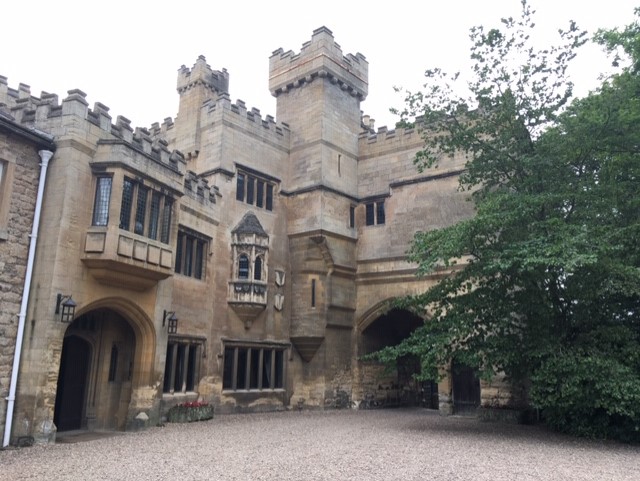 From rooms in the vicarage to boarding out in the surrounding farms and cottages all around, St Chad's proved so successful that it soon required its own accommodation. Step forward Sarah Julia Warde-Aldam, Lady of the Manor of Hooton Pagnell. She paid for a purpose-built Hostel and for countless smaller needs of the nascent College.
We were greeted at her former home, Hooton Pagnell Hall, by its current owner, her great-grandson Mark Warde-Norbury.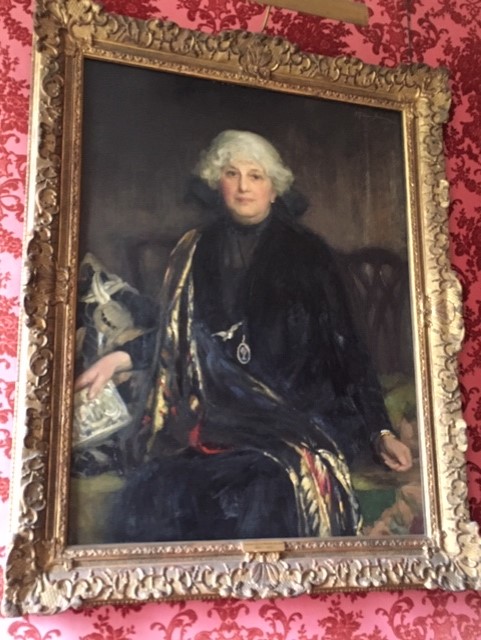 There we were shown 2 portraits of her, one of which is to be copied by our super-talented student, Alice Channon and it is eventually to hang in our dining hall in Durham next to Douglas Horsfall, as a tribute to the debt we owe her.
The Hall and estate date back to the early 17th century but passed into the hands of the Warde family and their descendants in 1703. It was extensively restored in the 19th century. It now hosts weddings and bed & breakfast but it has not lost its feeling of a family home. It became our base for the day, and most welcome were we made.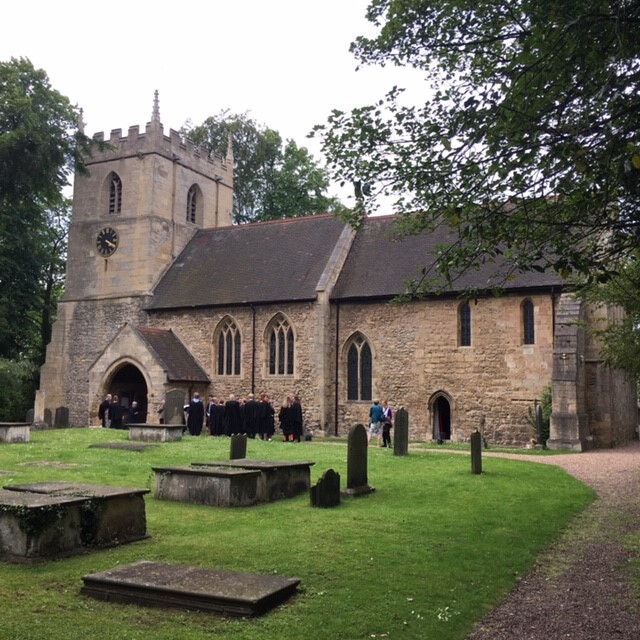 Next to the Hall, linked by a private gateway, is the church of All Saints. It provided Chad's first chapel. The church is largely 13th century with late Saxon elements. Here the choir sang a concert of mixed liturgical and secular pieces in aid of local fundraising, including "Morning Thoughts" written by our Organ scholar and soon to be Musical Director Matthew Kelley, and a World Premiere of "A prayer of St Chad" by David Beadnall. The tiny church was packed. The choir sounded divine. The Principal spoke of the links between College and village and Hall, and the audience was enchanted. "I got a lump in my throat when the choir started 'I was glad'" I heard one lady say.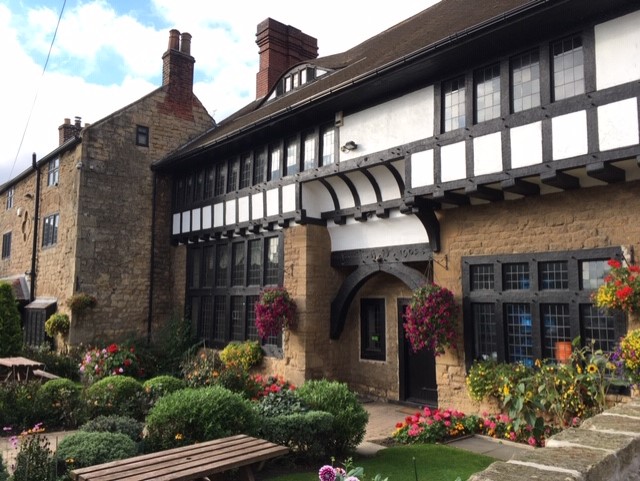 The concert over, we walked down the village street together to tea in the Hostel. Over the door is carved in Celtic lettering "Built A.D. 1903". As you step through the door you could be back then sharing in the daily concerns of the young men living there. I could almost see the fug of tobacco smoke that clung below its rafters as the students relaxed at the end of a busy day.
It is now the village hall and community centre. There the community turned out to greet us and share their Yorkshire hospitality. So much was there that we brought much of it back with us to feed our ever-hungry students in Durham. We ate, we laughed, we chatted, we swapped stories of Chad's and of the Warde-Aldams and we built new relationships between the College and the village. It was 7.30 pm when we finally left, replete and happy in our new-old connection.