The day dawned for the annual St Chad's garden party on Sunday 19th June and, in typical British fashion, the sun didn't make an appearance for much of the day. Nevertheless, spirits were high as people gathered on blankets with friends for one of the penultimate social events before summer.
The BBQ was eagerly anticipated; washed down with lemonade and Pimms. St. Chad's own theatre company, Green Door, performed a play entitled: 'All's Well That Ends As You like It' by Michael Green, a comedic take on Shakespeare which was very popular with the audience.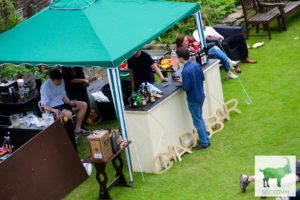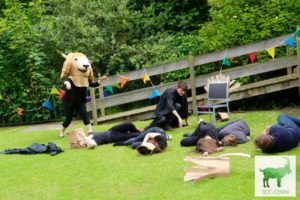 Musical interludes by Chadsians of various years contrasted greatly with the screams of the Exec who were being pelted with wet sponges by the paying audience. Twists on traditional games such as 'Pin the tail on the goat' and cake sales were used to raise money for the charity of the term, Forward.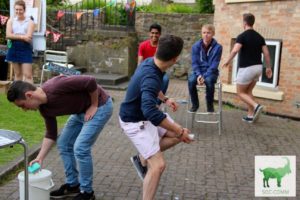 Social Secretary, Polly Jacobs, Bar and Charity Committees did a fabulous job of organising a day filled with fun, music and games- a winning combination.
For me, this was a perfect end to a truly wonderful first-year in the beautiful St Chad's and I'm looking forward to next year.