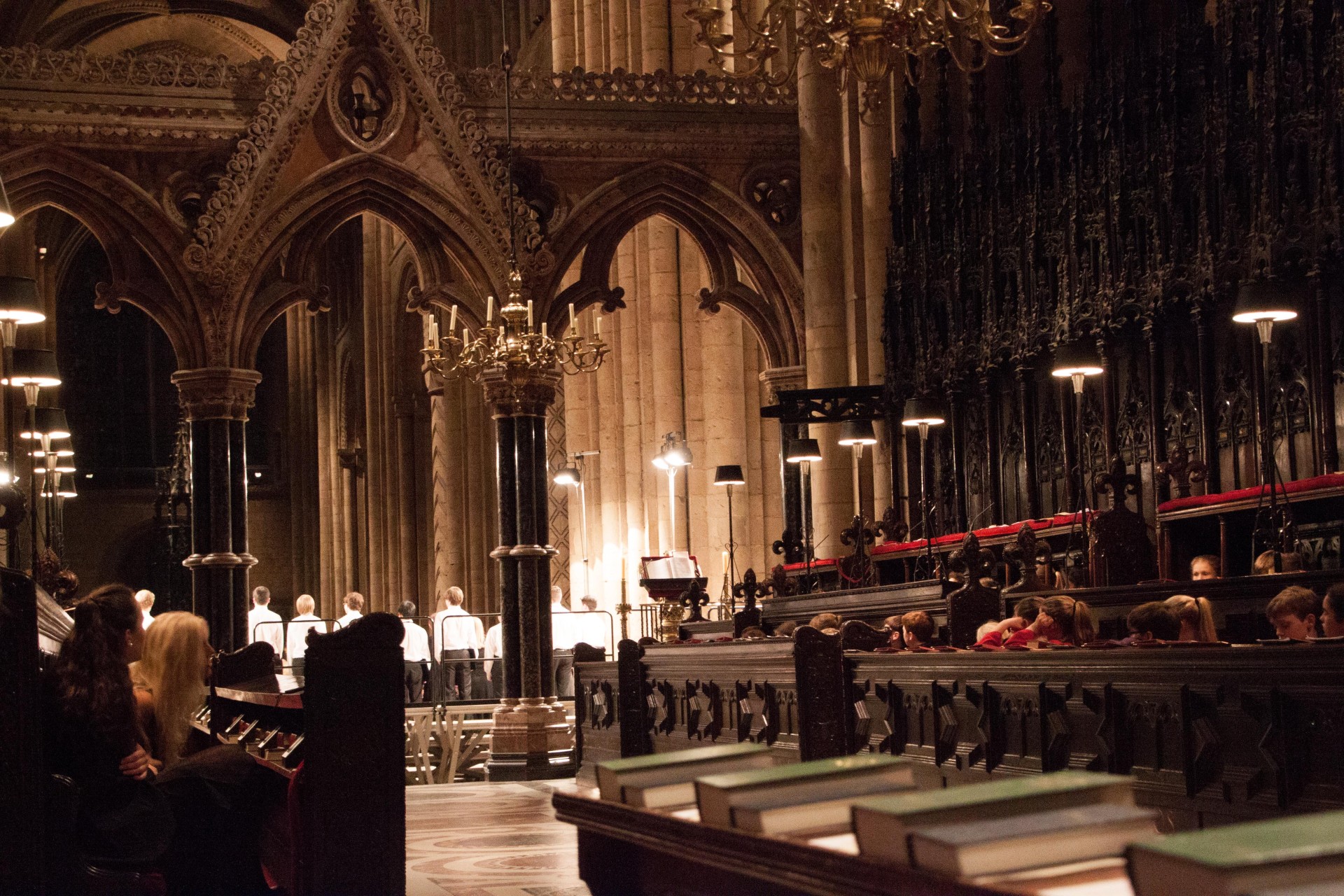 On Saturday evening, the combined voices of St Chad's Chapel Choir and the Chamber Choir of Durham School performed in the inaugural North East Festival of Youth Choirs in Durham Cathedral. Showcasing the work of 14 choirs, made up of around 600 voices, this was a truly spectacular event.
This has been the second time the choirs from St Chad's and Durham School have collaborated, the first having been at the annual 'Friends of the Cathedral' Concert in December. Both are directed by Roger Muttitt who fills the role of Director of Music at both St Chad's and the school. The choir sang Anton Bruckner's Locus Iste, followed by William Todd's In This Place.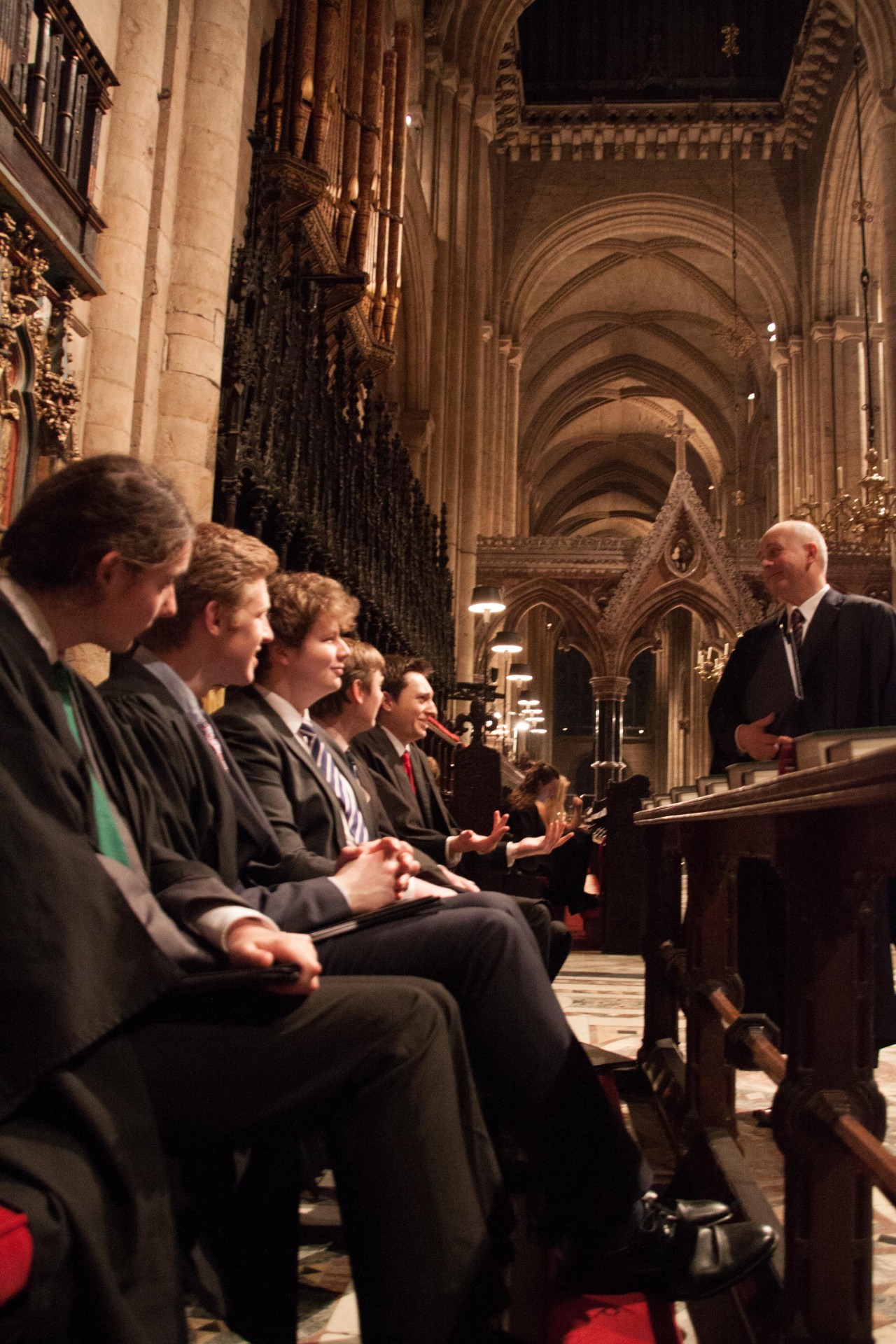 The simplicity of the Bruckner was a wonderful contrast to the dissonant harmonies of In This Place, a piece which was written for Durham School's 600th Anniversary. The concert was rounded off with a rousing performance of Parry's I Was Glad, sung by all choirs together, directed by Michael Summers, concert organiser and Manager of Music Education at Durham Music Service. The organ was played by James Lancelot, Master of Choristers and Organist at Durham Cathedral. This raised a standing ovation from the 800-strong audience.
Overall, the evening was a great success and it was fantastic to be involved and to see the strength of and enthusiasm for singing from across the North East. With participants' ages starting from 5, it's safe to assume that the future of choral music is in good hands for many years to come!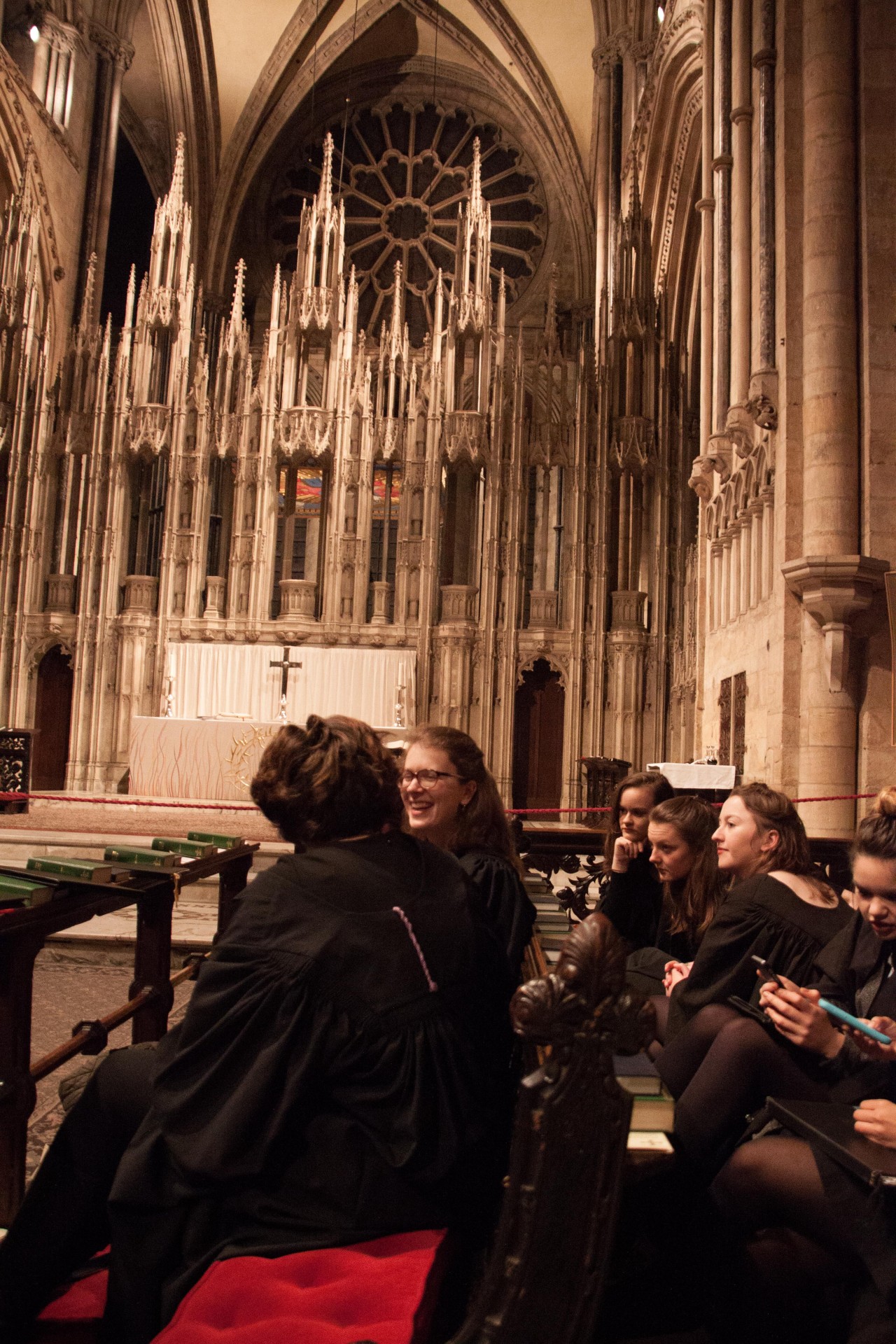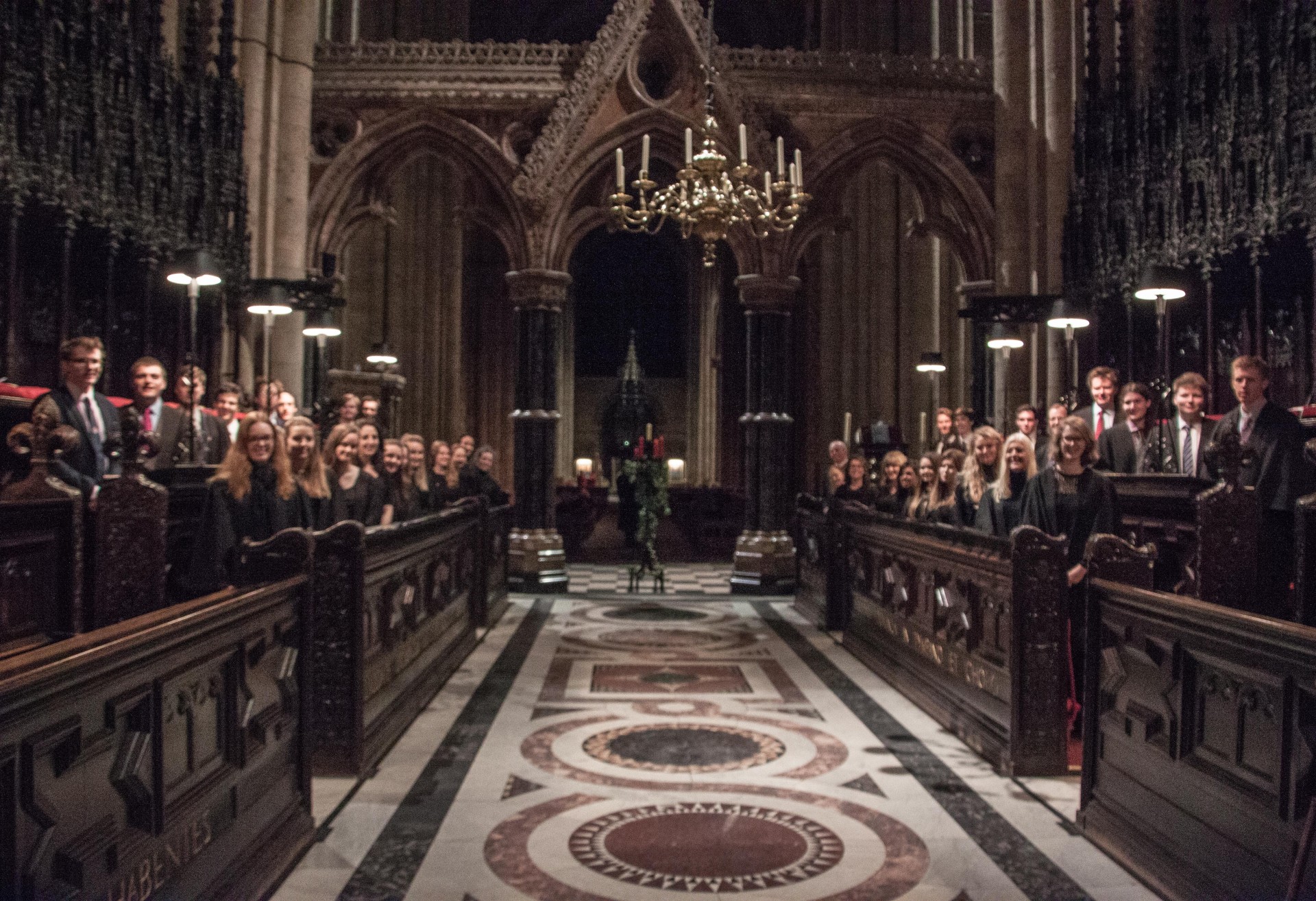 St Chad's College Chapel Choir sings Eucharist and Evensong most term-time weeks, on Sunday at 11am and Thursday at 6.30pm respectively. This week Evensong is on Tuesday 1st March, sung by the Choral Scholars only. Next week, Thursday 10th March, we are hosting a concert involving the musicians of the choir and college, performing a selection of duets, solos and choral pieces in St Chad's Chapel at 6pm.
Photo Credit: Naomi Ireland-Jones