The 62nd Candlemas ball took place in the beautifully decorated grounds of Chad's on Friday.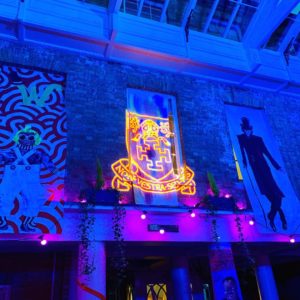 Mini-decs who had spent the week creating large pieces of artwork for the ball had their pieces adorning each room alongside the magnificent entertainments the committee arranged. The rooms in college were all transformed into worlds of pure imagination. Entertainments included a casino room in the SCR, an Oxygen bar in the JCR, a film room, bucking bronco, inflatable fighting ring, chocolate fountains and much more. The children's ball pit in the Quad proved to be the most popular with teams of raucous Chadians playfully hurling balls at one another for the entirety of the night.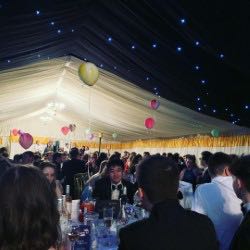 The lighting display on the dance floor in the Dining hall was fantastic and survivors gathered there at the end of the night to eat pizza and participate in the survivors photo!
A tremendous amount of effort and planning went into creating a fantastic 62nd Candlemas which will be remembered as a magical evening.
For ever and ever.