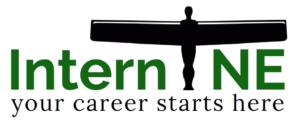 At a glance…
Graduates of St Chad's College are among the brightest and the best in the UK; our graduating classes regularly achieve the highest proportion of first class degrees of any College at the University. However, this talent and energy is largely lost to the North East when the vast majority of these students leave the region to begin their careers, most often in the South East – this is what is referred to as 'the brain drain'. We would like to challenge our students' assumption that you can begin or progress your career only in the South East by developing a new internship scheme with businesses and organisations in the North East. A promising graduate who has engaged with a North East business or organisation through an internship during their studies is more likely to consider working in the region after graduation. This will help the region retain prized talent and energy, and would give North East businesses valuable early access to some of the most accomplished graduates in the UK.
During the summer vacation of 2018, eight of our undergraduate students completed internships with businesses and organisations in the North East, including Womble Bond Dickinson, COCO, Swinburne Maddison, and Marie Curie. In 2019, we'd like to grow the initiative to involve more regional businesses and more of our promising students.
CURRENT INTERNSHIP / PLACEMENT OPPORTUNITIES FOR SUMMER 2019
Selected reports on the 2018 cycle of Intern:NE internships

Click here to read about how Hannah Fougner, one of our first Intern:NE participants, got on during her internship with Durham-based law firm Swinburne Maddison in July 2018.
Jonathan Moreland, Partner says, "We were very pleased to be part of the Intern:NE initiative and delighted that it worked so well – the more so because Hannah was the first student to begin her placement on the scheme – so she has set a high standard.
"If the region is to have a sound economic future, companies must attract and retain as many talented graduates as possible. That begins by working closely with universities and undergraduates to showcase the type of career opportunities that exist on the doorstep so that career decisions can be made with the benefit of experience, not in ignorance.
"Over the short time she was with us, Hannah made a big impression and I am sure that she will be an asset to whichever company and career path she opts for in the future.
"We would certainly like to provide opportunities like this again for Intern:NE students and would strongly recommend the initiative to other companies."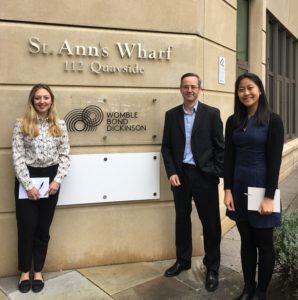 Helen Marr, Graduate Development Specialist at Womble Bond Dickinson , said "We were delighted to be part of the Intern: NE programme and are pleased to hear how much Olivian and Kiera have benefited from their time with us. Olivian summed up her experience by saying "the internship has shown me that there are definitely fantastic opportunities for a legal career outside of London, especially up here in the North East. Kiera, a non-law student, valued the opportunity to gain an insight into the different legal sectors and particularly appreciated working alongside "people who have a genuine care in the success of the firm and are passionate about promoting the North East region." We would be very happy to continue our involvement with the programme and would recommend it to other businesses."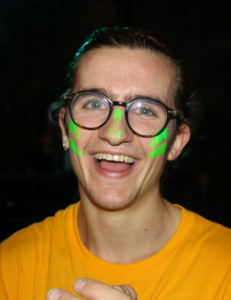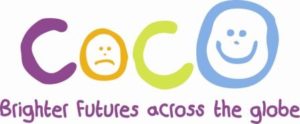 Robbie Bell says "As part of Intern: NE, I spent two weeks with COCO in Newcastle. It is a small charity working with communities in Eastern Africa to help provide and supplement educational provision in areas of poverty. The work was a lot of fun, and I had a lot of responsibility, helping with numerous different aspects of the charity's work, including drafting e-mails to supporters and potential supporters, branding, graphic design and designing surveys for research purposes. 10/10, would do again."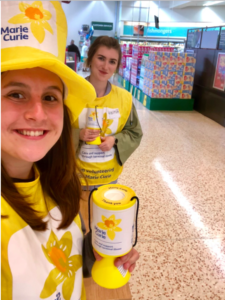 Emily Kitching says "Volunteering and working with charities has been central to my time at university so being able to spend the summer interning with Marie Curie in Newcastle was a great experience. The team were really accommodating and allowed me to have some choice over which projects I could get involved with. This meant that I was able to complete projects for both the corporate and community fundraising teams, where my tasks ranged from contacting local businesses to sending thank you cards to local supporters. It was a great way to learn about national charities and how they operate. Newcastle was a fun place to work and the people at Marie Curie were really welcoming so I'd highly recommend the internship!"
PREVIOUS INTERNSHIP / WORK PLACEMENT OPPORTUNITIES – 2018