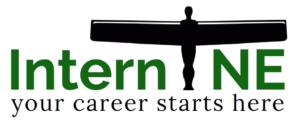 At a glance…
Graduates of St Chad's College are among the brightest and the best in the UK; our graduating classes regularly achieve the highest proportion of first class degrees of any College at the University. However, this talent and energy is largely lost to the North East when the vast majority of these students leave the region to begin their careers, most often in the South East – this is what is referred to as 'the brain drain'. We would like to challenge our students' assumption that you can begin or progress your career only in the South East by developing a new internship scheme with businesses and organisations in the North East. A promising graduate who has engaged with a North East business or organisation through an internship during their studies is more likely to consider working in the region after graduation. This will help the region retain prized talent and energy, and would give North East businesses valuable early access to some of the most accomplished graduates in the UK.
During the summer vacation of 2018, eight of our undergraduate students completed internships with businesses and organisations in the North East, including Womble Bond Dickinson, COCO, Swinburne Maddison, and Marie Curie. In 2019, we'd like to grow the initiative to involve more regional businesses and more of our promising students.
There are no current internship opportunities as the summer 2018 cycle of Intern:NE has now ended. Internship opportunities for summer 2019 will be advertised here in January 2019.

Click here to read about how Hannah Fougner, one of our first Intern:NE participants, got on during her internship with Durham-based law firm Swinburne Maddison in July 2018.
PREVIOUS INTERNSHIP / WORK PLACEMENT OPPORTUNITIES – 2018