The MCR Executive Committee is a group of MCR Officers who, in addition to their specific duties, have collective responsibility for the affairs of the MCR.
A number of non-Executive Officers are also involved in the day-to-day running of the MCR, from the Chair of General Meetings, to the members of the Welfare and Domestic Committees who keep the MCR membership and the Common Room itself functioning.
Governance
By default, all students at Durham are members of a Common Room, and so all postgraduate members of St Chad's are automatically members of St Chad's MCR. Mature undergraduates, those studying for a second undergraduate degree, or Chad's undergrads in the fourth-year of an undergraduate degree are eligible to become Associate Members, and interested non-members of the College are also welcome to apply.
The MCR (via its Executive Committee) acts to represent Chad's postgraduates to the College authorities. It is also one of the routes which Chad's postgrads are represented to the  University, and to the University-wide Students' Union. The MCR is governed according to our Constitution and Standing Orders, as well as by the University's Code of Practice for Common Rooms. These set out both the general rules of the organisation, the rights of members (including the ability to opt-out of membership), and the responsibilities of its elected Officers.
There is at least one General Meeting of the whole MCR each term, which all members are encouraged to attend if possible. The General Meetings are when we discuss how to spend our money and other matters of how the MCR is run, and Minutes of previous meetings are published on the web and via email.
Executive Committee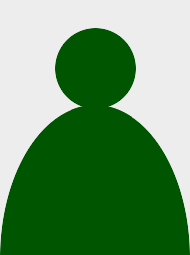 Joey Nelson
President
E-mail: stchadsmcr.president@dur.ac.uk
Hi. I'm Joey. My job as MCR President is to oversee the running of the MCR (with the help of the Executive Committee) and to ensure PG representation at both the college and university levels. To this end I attend a plethora of meetings each term and voice concerns that members have brought my attention. At the college level, I sit on Governing Body and attend regular meetings with Senior Management. At the university level, I sit on the MCR Presidents Committee, and attend regular meetings with DSU representatives, university administrators, and the Vice Chancellor. My job is to ensure that your experience here at St Chad's and Durham University is the best that it can possibly be. So, please come to me with any major issues or concerns that you experience.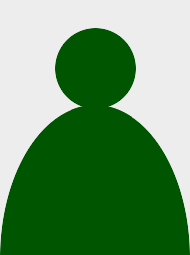 MJ Derges
Vice-President
E-mail: stchadsmcr.vicepresident@dur.ac.uk
I'm MJ. This is my fourth year at Chad's and currently I'm the Vice-President of the MCR and everything I do is everything you just read in Elizabeth's profile, except I only do any of those things if Elizabeth is unable to do them for any reason. In addition for filling for Eilzabeth where necessary, I am also in charge of discipline within the common room, meaning should anyone break the rules I'm charge of deciding how to respond to that. Because of that I kind of like to think of myself as the Boba Fett of the common room, except without a jetpack, and hopefully without dying by falling into the Sarlacc pit. Outside of my role on the exec, I'm a research masters student in the psychology department looking at autism spectrum disorders. You're always welcome to come talk to me about Chad's, the exec or psychology (you can talk to me about other things but there is a strong chance I'll be much less knowledgable).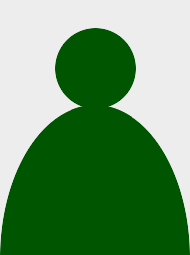 Maryam Razaz
Secretary
E-mail: stchadsmcr.secretary@dur.ac.uk
Why hello there. My name is Maryam Esperanza Razaz, and I am the MCR Secretary with a proclivity for bad jokes and sappy memes. I take the minutes for every exec meeting and publish them for people to read. Very scintillating material. I also just keep an extra eye on everything, as a secretary regularly does. Oh, I am also the resident New Yorker in the MCR with a dire obsession of food and tennis.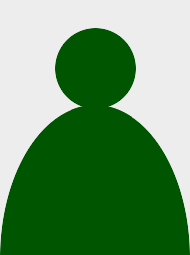 Joey Nelson
Acting Treasurer - Treasurer Position Vacant
E-mail: stchadsmcr.treasurer@dur.ac.uk
As MCR treasurer my job is to look after the financial wellbeing of the MCR. My job's a balancing act of making sure we don't spend more than we have (apparently banks doing this caused some sort of problem a few years ago) but also ensuring we give our members good value for their battels payments. I'm also in charge of gowns and lockers, so feel free to ask if you have any questions on those too. Yes, this means I'm in charge of how the money is spent. No, this doesn't mean I can give you loads of free stuff. If this sounds like something you'd enjoy, we'd love to see you apply in October!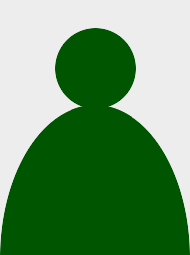 Dom Birch
Academic Officer
E-mail: stchadsmcr.academic@dur.ac.uk
I'm Dom, the Academic Affairs Officer. My job is to organise as many intellectual events for the MCR as is possible in one year. In particular, this means editing 'Foundation', the college journal and running the Postgraduate Research Forums, which happen three times a term. I'm also the MCR Junior SU Rep because I love democracy—if you have any questions or queries that you would like to be communicated to the union, let me know. Outside Chad's, I'm an Early Modern Historian, a proud Northerner and lover of pasta. Come and talk to me about social history, interdisciplinary research, LGBT+ issues or anything broadly academic!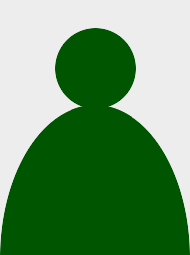 Evie Philips
Domestic Officer
E-mail: stchadsmcr.domestic@dur.ac.uk
Hi, my name is Evie and I'm the Domestic Rep for the MCR. This is my fifth year at Chad's, and as well as studying for a masters, I help keep the MCR's actual common room a welcoming place for all postgraduates. This means keeping a plentiful and varied supply of teas in stock, ensuring there is milk in the fridge (for the tea), and tidying up a bit. I also represent the postgraduate community in meetings with college such as the Estates and Buildings Committee to make sure your views are heard. This year the MCR has a new reading room and its the Domestic Committee's job to furnish it. Hopefully it'll be a really useful study space for postgrads for many years to come. Finally, I organise the postgraduate priority formal dinners in college. Formals are part of Chad's tradition and we hope everyone will enjoy attending many throughout the year!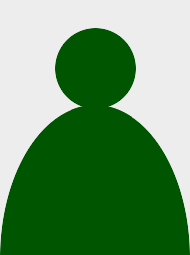 Ella Gregory
Social Secretary
E-mail: stchadsmcr.social@dur.ac.uk
This is my first year at Durham University. I did my undergrad at Swansea University studying English Literature and I have continued with that in my Masters. I am the current MCR Social Exec. for St Chads College. One of my main responsibilities is organising events for the MCR, these range from Arts and Crafts evenings, film nights, karaoke nights and Bailey bar crawls! We want everyone to feel included, hence why we have such a range of events taking place throughout the year. It takes a lot of work but it is a really fulfilling job. As well as organising these events I also have to make sure that every member of the MCR is aware of the events taking place in college, so I send out frequent emails with all of the details. I am also the Charities Officer for the MCR and I am currently in the process of organising a Pole Fitness Fundraiser which is proving to be a lot of work, but will also be very rewarding. It really is that diverse of a job! With this role I have to attend many meetings in the hopes of being able to raise as much money as possible. Being the Social Exec. can be stressful at times, but it has so far been very rewarding and I am looking forward to organising more things for the MCR.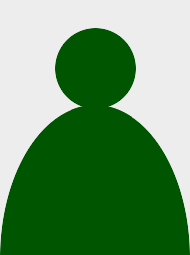 Lucinda Murphy
Welfare Officer
E-mail: stchadsmcr.welfare@dur.ac.uk
As an overexcited returning Chadsian (I'm also studying Christmas, so overexcitement kind of comes with the territory!) I am thrilled to be a part of the MCR's Executive Committee this year. The primary aim of the Welfare team is to make sure we are cultivating the kind of atmosphere in which every MCR member feels happy and at home both in college life and in themselves. My role involves working, together with Sophie and the rest of our wonderful Welfare Team, to ensure that everyone is supported through the lows and the downs as well as the highs and the ups of their time in Durham. This involves being an active and approachable presence around college, acting as a port of call for advice, information or signposting on pastoral issues. The Welfare Team put on regular informal 'Tea and Chat' drop in sessions for people to come together to unwind and offload with one another in a relaxed environment, as well as more specific sessions addressing a particular issue or campaign we want to highlight. We also provide a selection of prophylactics and female hygiene products which are made available throughout the year in the MCR. I am also personally responsible for looking after the needs of those MCR members who live in college accommodation, which involves liasing with college and with designated house reps about any issues which may arise for Main College, Trinity or Hallgarth dwellers. A key goal of the Welfare Team is to encourage MCR members to engage themselves in areas of college life, whether socially, academically, sports or arts. Involvement with college, in whatever capacity, we believe is a fantastic way of recharging your batteries, giving yourself a bit of a breather from the thesis, and maintaining positive mental wellbeing through your studies. This year we have created an MCR Welfare Facebook page where we share regular updates and information. MCR members are able to get in touch with any of the team either via this medium or by email.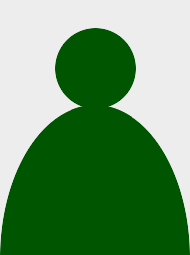 Sophie Laurence
Welfare Officer
E-mail: stchadsmcr.welfare@dur.ac.uk
I am new to Chad's this year as I studied my undergraduate degree at Royal Holloway. I am so grateful to have the opportunity to be Welfare Chair and be part of the MCR Executive Committee! I study MA Victorian Literature and in my spare time I enjoy running, reading, playing the guitar and yoga. Our Welfare Committee has been so enthusiastic and supportive this year and always making sure that everyone at Chad's feels welcome and taken care of. I will listen to any students that need support and offer advice and I hope that anyone can come and talk to the welfare team about any problems, such as stress or homesickness or anything on their mind in a relaxed and friendly environment. We are also accessible through our Facebook page, where you can message any of us. If anyone feels they need someone to talk to or even just a friendly chat, then you can message or email any of us and of course we will bring tea and biscuits! As well as ensuring that everyone feels welcomed and safe to participate in all college and MCR events, this year I have organised welfare events too! I work with Lucinda and we have both loved coming up with new ideas for welfare events, such as welfare running, café crawls, art therapy and puppy therapy! These events are to give you a chance to meet new people, relax from your studies and also meet the welfare team. I hope to see some of you there soon!
Non-Executive Officers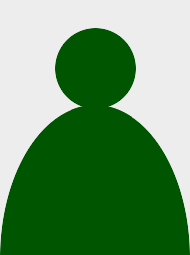 Vacant
Chair