The MCR Executive Committee is a group of MCR Officers who, in addition to their specific duties, have collective responsibility for the affairs of the MCR.
A number of non-Executive Officers are also involved in the day-to-day running of the MCR, from the Chair of General Meetings, to the members of the Welfare and Domestic Committees who keep the MCR membership and the Common Room itself functioning.
Governance
By default, all students at Durham are members of a Common Room, and so all postgraduate members of St Chad's are automatically members of St Chad's MCR. Mature undergraduates, those studying for a second undergraduate degree, or Chad's undergrads in the fourth-year of an undergraduate degree are eligible to become Associate Members, and interested non-members of the College are also welcome to apply.
The MCR (via its Executive Committee) acts to represent Chad's postgraduates to the College authorities. It is also one of the routes which Chad's postgrads are represented to the  University, and to the University-wide Students' Union. The MCR is governed according to our Constitution and Standing Orders, as well as by the University's Code of Practice for Common Rooms. These set out both the general rules of the organisation, the rights of members (including the ability to opt-out of membership), and the responsibilities of its elected Officers.
There is at least one General Meeting of the whole MCR each term, which all members are encouraged to attend if possible. The General Meetings are when we discuss how to spend our money and other matters of how the MCR is run, and Minutes of previous meetings are published on the web and via email.
Executive Committee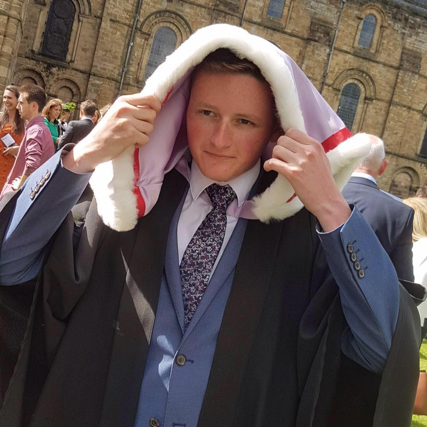 Nat Attenborough
President
E-mail: stchadsmcr.president@dur.ac.uk
Hello! As President of the MCR, my role is primarily to represent the postgraduate community within the college and at the wider university level. I attend regular meetings with the Principal and Postgraduate Director, and sit on the President's Committee. I also sit on the college Governing Body.
Day to day my job mainly consists of making sure the MCR runs smoothly, and coordinating the activities of the Exec. I'm also getting good at badgering people with emails!
My goal is to make the MCR as welcoming and inclusive as possible over the coming year, and to make a genuine improvement to the experience you will have as a postgrad during your time in Chad's. If you have any suggestions on how I can do that please get in touch!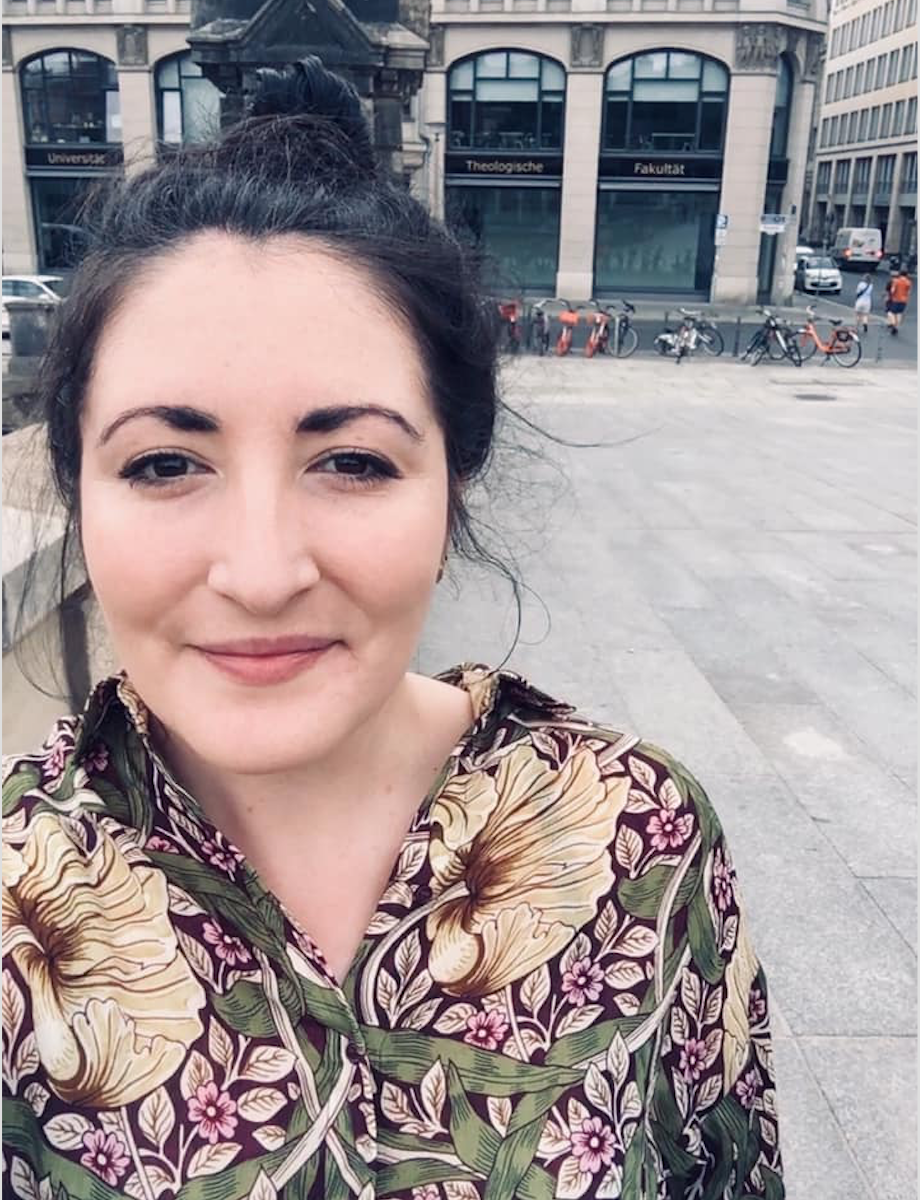 Imogen Ridley
Vice-President
E-mail: stchadsmcr.vicepresident@dur.ac.uk
My name is Imogen, I am a PhD student in Theology & Religion, and Vice President for the St Chad's Middle Common Room this year. The Vice President role encompasses a number of different things. I am responsible for supporting the President, deputising and attending meetings and official functions in their stead when called upon. Alongside this, I am a support for the wider executive committee; a floating resource to help them with various different events/initiatives throughout the year. The Vice President is also responsible for discipline for the MCR, ensuring all members are upholding the values of the common room and the wider college community. Finally - and arguably most importantly - I order lovely college branded clothing; jumpers, fleeces etc. for the MCR, otherwise known as stash!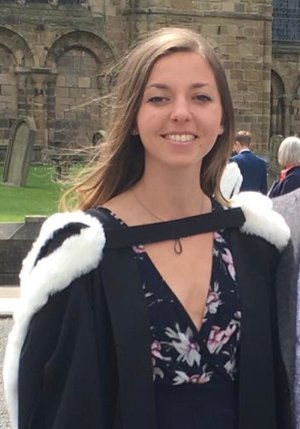 Evie Elliott
Secretary
E-mail: stchadsmcr.secretary@dur.ac.uk
Hello! Ciao! Hola! I'm Evie and I'm the MCR Secretary. My role basically involves all things admin, but that's perfect for a girl who loves lists and stationery! One of my main jobs includes organising the agendas and typing up the minutes from any Exec or MCR meetings. The minutes and 'mini-minutes' (a brief summary) from all meetings are then circulated in the weekly email, alongside any upcoming events taking place around college. Another part of my role is making sure that all mailing lists are up to date and ensuring all students are receiving the right information and news, so if you think you're missing emails, drop me a message! It's always great to have input and feedback from all members of the MCR, so I'd love to hear from you if you have any points you wish to be added to the agenda for discussion at meetings, or if you know of any events coming up that other people might be interested in! As ever, don't hesitate to get in touch if you have any questions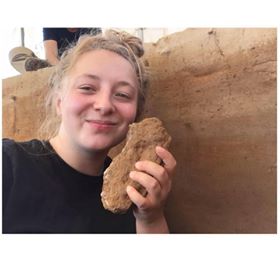 Gracie Sharp
Academic Affairs Officer
E-mail: stchadsmcr.academic@dur.ac.uk
Greetings all! I am delighted to be your MCR Academic Affairs Officer for the 19/20 academic year! Throughout the coming terms, I will be organising many MCR Research Forums in which postgraduate students are invited to share their past, current and future research interests. I will also be overseeing the publication of the college academic journal, Foundation. More generally, I will strive to promote all things research-related happening within the college and the wider university. Towards the end of the year, in the summer, I will be organising the Durham University Research Conference within Chads, which aims to bring together research from as many Durham departments as possible and present it in a friendly and welcoming atmosphere, making it accessible for all.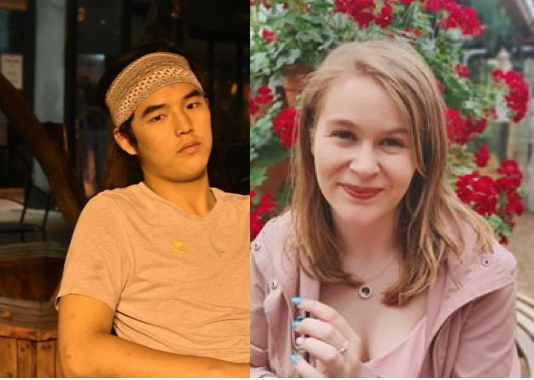 Courtney Tinnion & Hoon Kim
Welfare Officer
E-mail: stchadsmcr.welfare@durham.ac.uk
Hello, we are Courtney and Hoon, your Welfare Officers and we act as you're first port of call if you're struggling during your time at Durham. We encourage you to get in touch any time you need us, either for a chat and a bit of a breather from the stress of university life, or because you're struggling with your mental health, or because something unexpected has happened to you and you need support. We also make sure that the blue box in the MCR is always stocked with welfare supplies such as condoms, lubs, pads, tampons and pregnancy tests so that they're there (for free!) if/when you need them.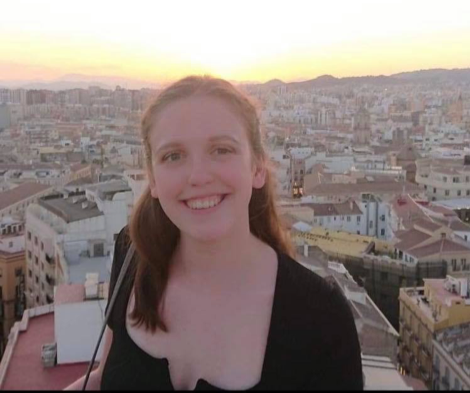 Annabel Gadd
Social Secretary
E-mail: stchadsmcr.social@dur.ac.uk
Hi, I'm Annabel and I'm your social chair in the MCR! Essentially my role entails organising lots of fun events for people to get involved with throughout the year and have a great time at! Please get in contact if you have any suggestions or if you'd like to get involved :)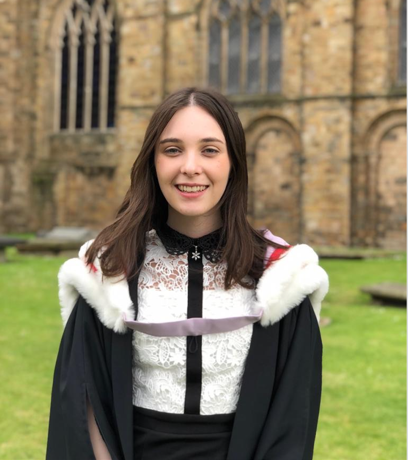 Charlotte Day
Domestic Chair
E-mail: stchadsmcr.domestic@dur.ac.uk
Hello! I'm delighted to be the MCR Domestic Chair for this year. Generally, I am in charge of ensuring the common room remains clean, tidy and welcoming for all to use. This includes keeping the common room well stocked with delicious tea, coffee, hot chocolate, biscuits and milk, and also purchasing video and board games to keep us entertained. I'm very keen to make sure we cater for everyone, so if you have any suggestions please let me know! In addition to this, I also communicate information about formals to members and personally organise Postgraduate Priority formals twice a term. This is my fourth year at Chad's so if you have any questions about Chads, Durham, or the MCR, please don't hesitate to get in touch.
Non-Executive Officers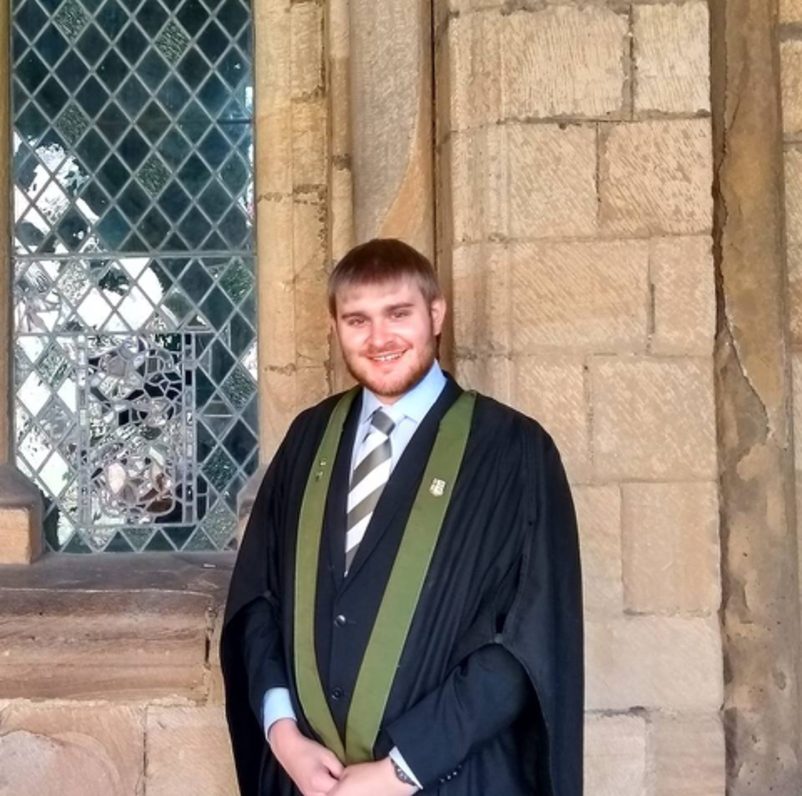 Joey Nelson
Chair
Hi there! As Chair, it's up to me to make sure the rules and constitution of the MCR are followed. I preside over meetings of MCR members and the executive committee, and act as an independent advisor to assist the executive officers. It helps that I've been in the MCR for three years and have previously acted as Treasurer and President, so I have a good idea of how things are done around here!
I'm also here to help the members, particularly if you have concerns about anything the MCR is doing – So if you need to raise something I'm here to help!