The MCR Executive Committee is a group of MCR Officers who, in addition to their specific duties, have collective responsibility for the affairs of the MCR.
A number of non-Executive Officers are also involved in the day-to-day running of the MCR, from the Chair of General Meetings, to the members of the Welfare and Domestic Committees who keep the MCR membership and the Common Room itself functioning.
Governance
By default, all students at Durham are members of a Common Room, and so all postgraduate members of St Chad's are automatically members of St Chad's MCR. Mature undergraduates, those studying for a second undergraduate degree, or Chad's undergrads in the fourth-year of an undergraduate degree are eligible to become Associate Members, and interested non-members of the College are also welcome to apply.
The MCR (via its Executive Committee) acts to represent Chad's postgraduates to the College authorities. It is also one of the routes which Chad's postgrads are represented to the  University, and to the University-wide Students' Union. The MCR is governed according to our Constitution and Standing Orders, as well as by the University's Code of Practice for Common Rooms. These set out both the general rules of the organisation, the rights of members (including the ability to opt-out of membership), and the responsibilities of its elected Officers.
There is at least one General Meeting of the whole MCR each term, which all members are encouraged to attend if possible. The General Meetings are when we discuss how to spend our money and other matters of how the MCR is run, and Minutes of previous meetings are published on the web and via email.
Executive Committee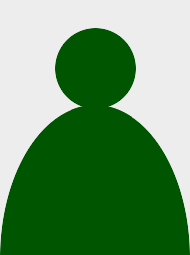 Joey Nelson
President
E-mail: stchadsmcr.president@dur.ac.uk
Hi. I'm Joey. My job as MCR President is to oversee the running of the MCR (with the help of the Executive Committee) and to ensure PG representation at both the college and university levels. To this end I attend a plethora of meetings each term and voice concerns that members have brought my attention. At the college level, I sit on Governing Body and attend regular meetings with Senior Management. At the university level, I sit on the MCR Presidents Committee, and attend regular meetings with DSU representatives, university administrators, and the Vice Chancellor. My job is to ensure that your experience here at St Chad's and Durham University is the best that it can possibly be. So, please come to me with any major issues or concerns that you experience.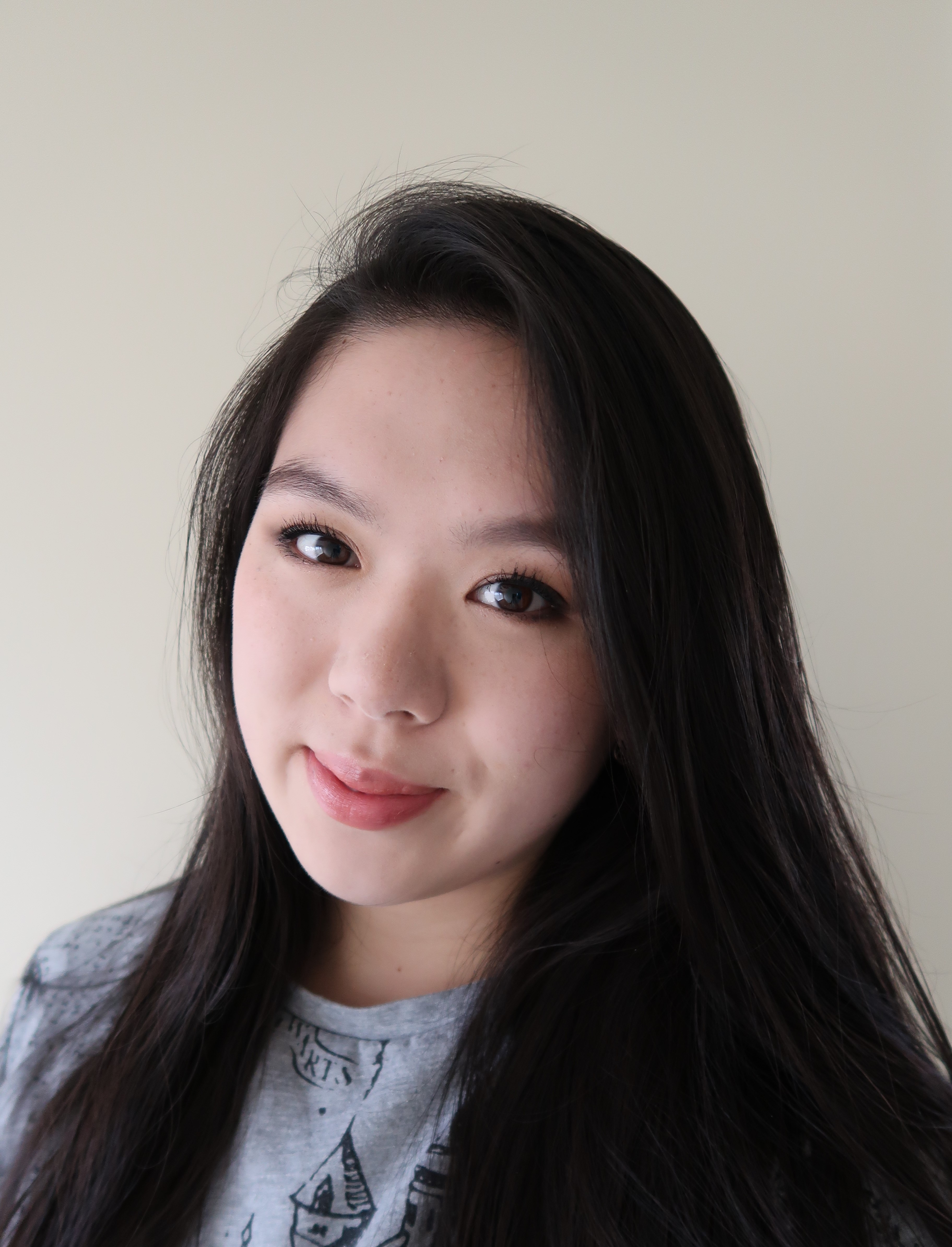 Yanmin Zhuchen
Vice-President
E-mail: stchadsmcr.vicepresident@dur.ac.uk
Hi, I'm Yanmin and I serve as the Vice-President on this year's MCR. My role is basically to assist Joey with the day-to-day workings of the postgraduate community in college, as well as to oversee any issues of discipline in the MCR. I'm responsible for some of the liaisons with the JCR Exec, as I studied here as an undergraduate, as well as with Senior Management and the college more generally. I'm also in charge of the stash you might see us wearing around Durham, and I'm always looking for new ways to help improve the experience of Chad's postgraduates.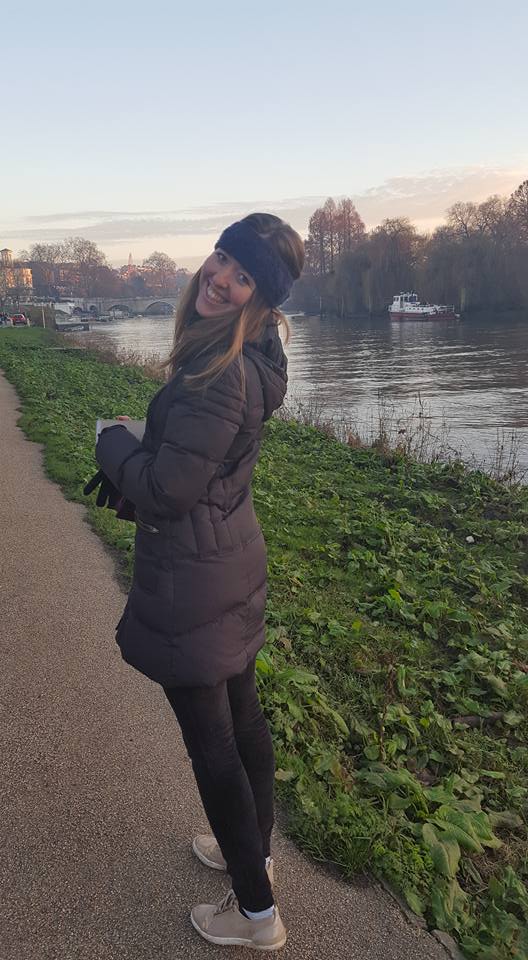 Emily Tupper
Treasurer
E-mail: stchadsmcr.treasurer@dur.ac.uk
As treasurer of the MCR my role is primarily to keep the MCR accounts up to date and allocate budgets for various MCR activities. This involves allocating and spending money in ways that benefit as many MCR members as possible and provides good value for money. I also sit on the internal and external finance committee within the college, to ensure the MCR is represented in all levels of college administration and governance. I am always open to suggestions about how our money can be spent, so please do get in touch if you have any ideas about what you would like to get out of your MCR membership.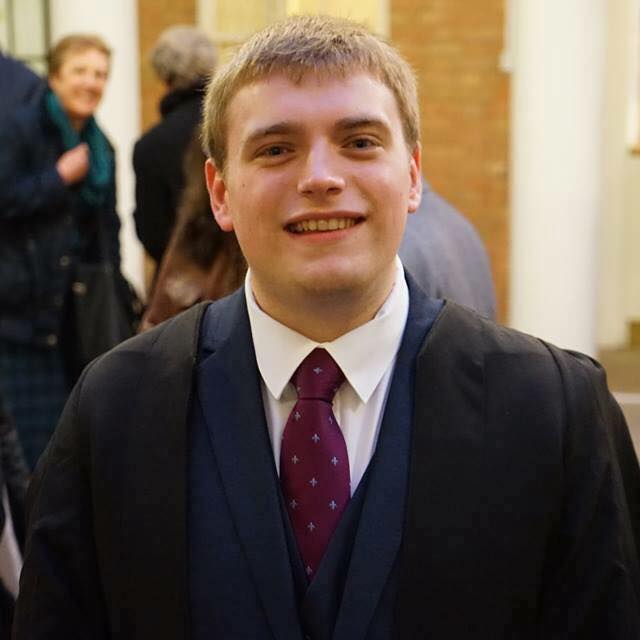 Michael Aspin
Welfare Officer
E-mail: stchadsmcr.welfare@dur.ac.uk
Hello fellow Chadsians! My name is Michael Aspin, and I'm in my fourth year here at St. Chad's. I enjoyed my time as an undergraduate here so much that I couldn't wait to come back for a Master's degree! I read History, and as well as being a member of the MCR Executive, I am a resident Night Porter, college Librarian and I also sing in the college choir. I have the honour of being your Welfare and Accommodation Chairman this year, and the primary aim of the Welfare Committee is to cultivate the kind of atmosphere in which every MCR member feels happy and at home both in college life and in themselves. Durham, college and postgraduate life has both its highs and its lows, and we are all here to support you. I live in Main College, so please feel free to drop by for a cup of tea and a chat! All of the welfare committee members are active and approachable members of the college community, and we are all available if you would like to raise something with us. We are able to act as a port of call for advice, and we can signpost you towards relevant college, University and outside organisations for a whole range of welfare and pastoral issues. We are very proud to supply a wide range of prophylactics and female sanitary products free of charge for all MCR members throughout the year. We also pride ourselves on promoting physical well being, and have recently launched semi-regular welfare walks. There can arguably be no better escape from essays and exams than a walk through County Durham's beautiful countryside! Nevertheless, if walking isn't your cup of tea, then why not join us on our next welfare café crawl and savour the delights of one of Durham's brilliant little independent cafés? I am also personally responsible (alongside the MCR Domestic Representative) for looking after the needs of MCR members living in college accommodation, so do get in touch if you need me to raise something with the college officers.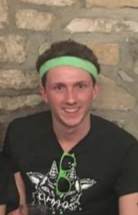 Alastair Bingham
Secretary
E-mail: stchadsmcr.secretary@dur.ac.uk
Hey! As secretary my primary job it to keep the minutes of MCR and MCR Exec meetings, and distribute agendas ahead of these. I am currently in my fourth year at Durham so if you have any questions about the city I'm your man! If you are trying to contact me the pool is my natural habitat, however, I can often be found flailing on the dance-floor – the secretary email account will also do…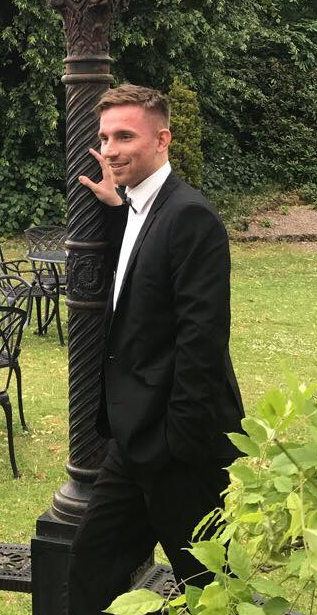 George Jervis
Domestic Officer
E-mail: stchadsmcr.domestic@dur.ac.uk
As Domestic Representative of the MCR I'm responsible for looking after the actual Middle Common Room and ensure it's well stocked with tea, coffee, milk and biscuits. Apart from that I run the postgrad formals and attend various committees ensuring that the MCR accommodation is satisfactory. Any ideas for improving the MCR please let me know! After studying in Sheffield for four years, I'm currently a PhD student in my first year, studying root systems in plants. If you have any questions about joining Chad's from another university I'm happy to help you.
Non-Executive Officers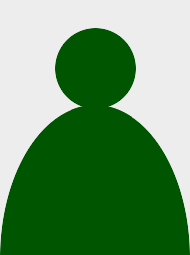 Tom Mander
Chair