The Charities Committee organises fundraising events and volunteering opportunities for members of St. Chad's College, with an aim to support local and regional charities and promote social justice within the North-East community. The College represents a charity every year, as collectively decided by the college body, thus centralising all funds raised. This year the committee is raising money for the Bradley Lowery Foundation charity based in Sunderland who works to support and treat children suffering from cancer. The Charities Committee holds weekly meetings that are open for any members of the college to attend so please feel free to come along and get involved. There are also positions of 'charities reps' for freshers to run for to get more involved!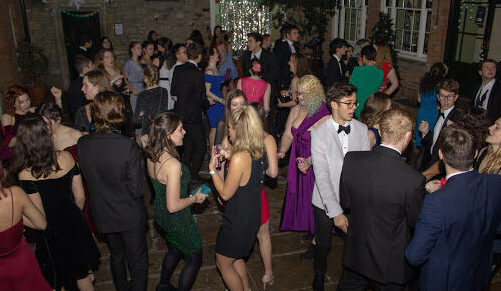 They raise money through a wide range of charity events, from the annual Hope Ball to wine tasting events, awkward formal, and the annual auctions of decs and promises. All profits of the college's toastie bar, which opens four nights a week during term time and is run by volunteers, are also donated to the charity of the year. The committee works with various college societies and committees, as well as the senior and middle common rooms,  to ensure that events are as exciting, encompassing and effective as possible. They also organise talks from charities and raise awareness of injustices across the NE.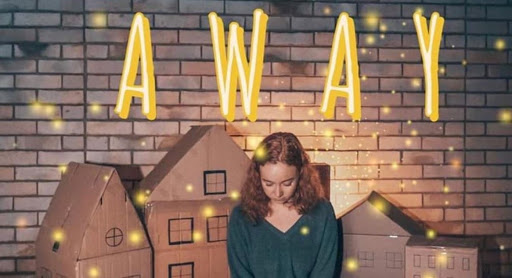 Volunteering opportunities fall under our Outreach Projects, which have thus far included working with Age UK, bringing together Chadsians and the elderly of Durham with regular tea parties and the Brilliant Club Scholars Program, which works with disadvantaged school children across the North of England, allowing them to visit Chads and get a taste of university life. Members of the college have also worked on an outreach project helping elderly members of the local community look after their allotments. This year, Charities Committee are working hard to extend Outreach Projects and increase opportunities for the college to get involved with various sectors and areas of the community. Many of the outreach projects are open for all members of the college community to volunteer in.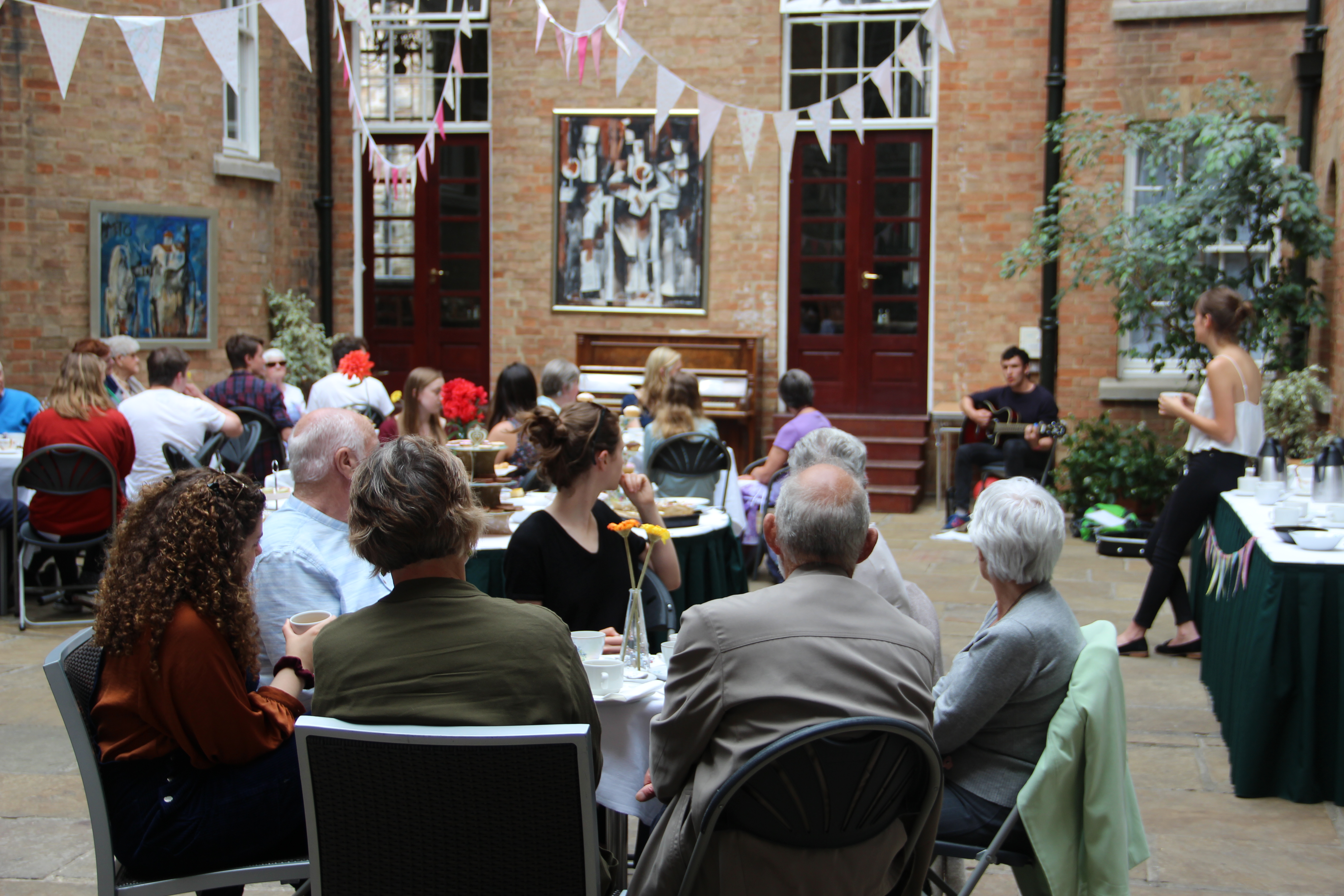 Click here to have a read of some articles about a few of our events! 
Charities Committee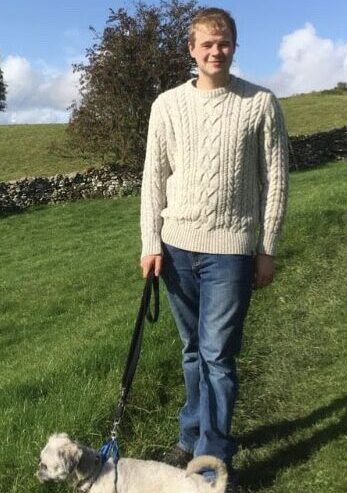 Sam Hewitt
Charities Chair
E-mail: samuel.n.hewitt@durham.ac.uk or chadscharcomm@gmail.com
Hi, I am Sam and I am very lucky and excited to be this year's Charcomm Term. My role in running the committee is a wide ranging job, from charing our weekly meetings, organising and running fundraising events and talks, liaising with our charities and encouraging college members to participate in the college. My goal is simple, to raise as much money as possible for our charity of the year. This coming year I aim to introduce a range of new events including charity bingo, bar quizzes and more sport related events, as well as reintroducing awkward formal while continuing and strengthening our existing events such as Hope Ball, the Age UK Tea Parties and our annual auction,s.There will also be termly socials, open to all! Being on CharComm was a great way to meet new people, whilst at the same time raising money for great causes! It is lots of fun so please do come along and share your ideas, so we can host some great events!! We are looking for lots of people to get involved next year and it is a great opportunity for freshers to get involved in one of the most fun and rewarding committees in college.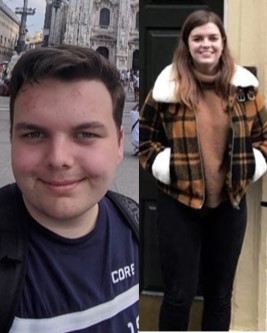 Ellie Staines and Joe Anson
Outreach Officers
As the Outreach Officers we help to organise any volunteering activities as well as working with schools and the First Generation Scholars Group on access to higher education projects. I volunteer on access days with schools and often work alongside the Brilliant Club Scholars Programme.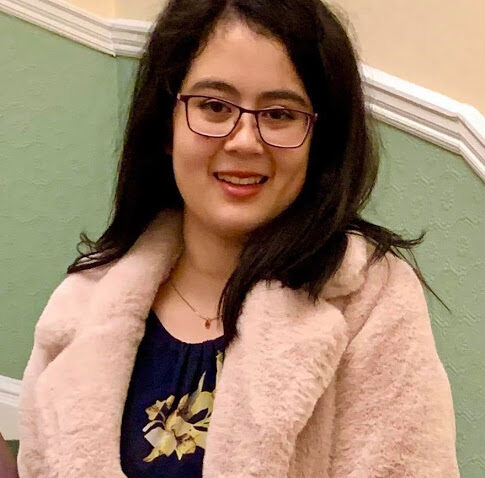 Jennifer Leigh
Treasurer
I focus on the financial side of CharComm by looking after the bank account and ensuring the money we raise reaches the charities we're supporting. I make sure any transactions are documented in the quarterly cashbooks and also help with the organisation of CharComm events throughout the year.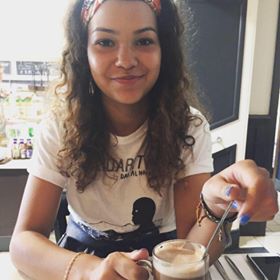 Ciara Church
Toastie Bar Manager
Hi, I'm Ciara and I'm the new Toastie Bar Manager! My role includes organising our amazing front of house's and chefs to ensure the toastie bar is up and running every night and delivering tasty toasties!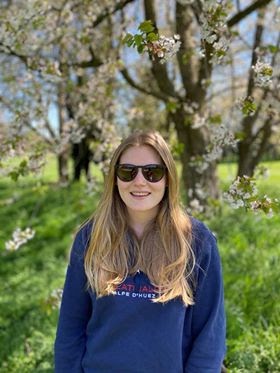 Tara Tyler
Toastie Bar Head Chef
Hello, I'm Tara and I am the new toastie bar head chef! My role includes organising the toastie menu and ensuring that all the ingredients are sourced in an environmentally friendly and ethical manner. We are looking into introducing some new and exciting combinations next term!