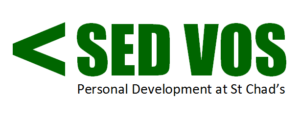 In order to give you further opportunities to make the most of your time at university, St Chad's College has established an innovative programme: Sed Vos.
S–Study  E–Events  D–Discovery  V–Vocation  O–Outreach  S–Skills
Sed Vos provides opportunities to acquire a range of life experiences and skills to complement those obtained through your department-based university courses.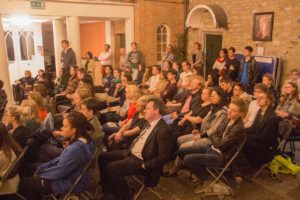 SED VOS
The St Chad's College Personal Development Programme
At St Chad's College we believe that your learning experience does not end when you leave the lecturer theatre of laboratory. We know that you will work very hard to achieve a good quality degree, but we also hope that you will develop and nurture a keen sense of interdisciplinary intellectual curiosity during your time at Durham University, which will often lead you to think outside the box of your chosen discipline.
We offer a wide variety of extra-curricular events which take place in College, usually during the evenings after you've finished your teaching commitments for the day. These range from our popular PERSPECTIVES and Question Time discussion events, asking the pressing questions of the moment, to employability and careers workshops helping you to develop what employers term 'soft skills' like teamwork and leadership skills, time management, and problem solving.
It's completely normal to see a Physics or Engineering student at one of our regular poetry readings, or a Classics or English student at a lecture about the Space Race or about drug-resistant bacteria – so don't be scared to attend an event that you're interested in even if it seems outside of your comfort zone!
We also encourage students to explore the North East of England during their time at Durham, whether through volunteering days or through internships / work placements within the region. Look out for information about individual and / or group volunteering opportunities, and about Intern: NE, our regional partnership initiative for graduate employability and opportunities in the NE.
The College also promotes University events and services that may enhance your time here. This includes the Careers, Employability and Enterprise Centre, Student Community Action, the IT Training Programme and the English Language Centre.
You will be kept informed about scholarly and personal development activities and how to sign-up for them through term cards, flyers and posters, Facebook events, weekly e-mails, and the College website.
When and where?
You will be kept informed about Sed Vos activities and how to sign-up for them through term cards, flyers and posters, and weekly e-mails.
Why?
Sed Vos is part of what makes St Chad's College distinctive. The programme can be personally enriching, can enhance your CV, and offers you opportunities to meet others. Participation is, of course, voluntary, but most students partake in several opportunities each academic year. Regular participation in Sed Vos should help to enhance your self-knowledge and openness to growth, your planning and decision-making skills, your intellectual breadth, your commitment to international and social justice, and your employability prospects.