The Auckland Project is a remarkable culture-led regeneration project in Bishop Auckland, County Durham. It is undoubtedly an ambitious initiative, combining culture, tourism, economic development and, above all, community regeneration.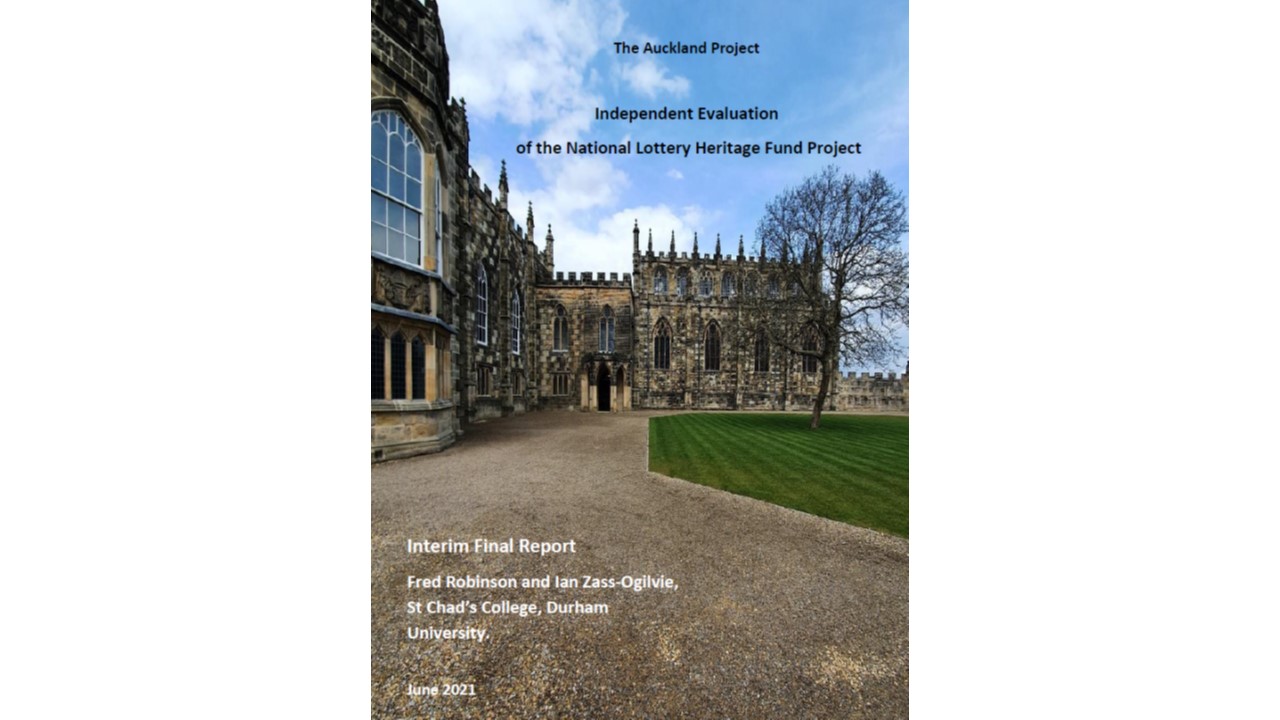 The overarching aim is to revive the community by developing visitor attractions based on the town's history and heritage – notably Auckland Castle, historic home of the Prince Bishops of Durham. And it is a very unusual initiative, since it is largely funded by a philanthropist, Jonathan Ruffer who set up and financed a charitable organization to buy the Castle and its collection of Zurbaran paintings.
The whole scheme has expanded to include a heritage show ('Kynren'), a Mining Art Gallery, a Spanish art gallery, the remains of Vinovium Roman fort and the Weardale Railway – all funded by Jonathan Ruffer.
Professor Fred Robinson and Ian Zass-Ogilvie from St Chad's College have been commissioned by The Auckland Project and the National Lottery Heritage Fund to undertake an evaluation of the restoration and development of Auckland Castle. Work on the Castle, the associated Faith Museum and linked community outreach activities was supported by a grant of £12.4m from the NLHF.
The Final Report of the evaluation has now been submitted to The Auckland Project and NLHF. It tells the story of the challenges faced in delivering the project, and provides a detailed and informed account of what has been achieved so far. It is the only commissioned evaluation of the work of The Auckland Project.
Fred Robinson said:
"It's been fascinating working alongside The Auckland Project and seeing this take shape. There have been lots of challenges and frustrations – as well as the problems and delays brought about by the pandemic. We've identified lessons from experience, while focusing on the substantial achievements of The Auckland Project. One thing that everyone has learnt is that it's going to take a long time to revive Bishop Auckland – and it's a complex process".
The Report can be downloaded here https://www.stchads.ac.uk/wp-content/uploads/2021/10/Auckland-Project-HLF-Evaluation-Final-Report-2021-1.pdf