All organisations need money – and churches are no different. But churches should perhaps be particularly mindful of where their money comes from and how that relates to Christian ethics and theology. So where do churches get their money from? And does it matter?
Professor Fred Robinson was awarded a Fellowship by the William Leech Foundation to look at churches and money in North East England. This research came about because he had initially been thinking about Christian philanthropy in the region and controversies surrounding corporate sponsorship of cultural organisations. Together with current debates about the legacies of slavery and colonialism in the North East and elsewhere, it was clearly time to reconsider the relationship between churches and their finances – and how they deal with issues of 'tainted money'.
The report Churches and tainted money is published today. The report covers wide ground with detailed examination of congregational giving; external funding including grants from the National Lottery; historic benefactions; endowments; and where churches invest money and who they bank with. The report also explores the practices of different church denominations, each of which has its own history, challenges – and vulnerabilities to criticism.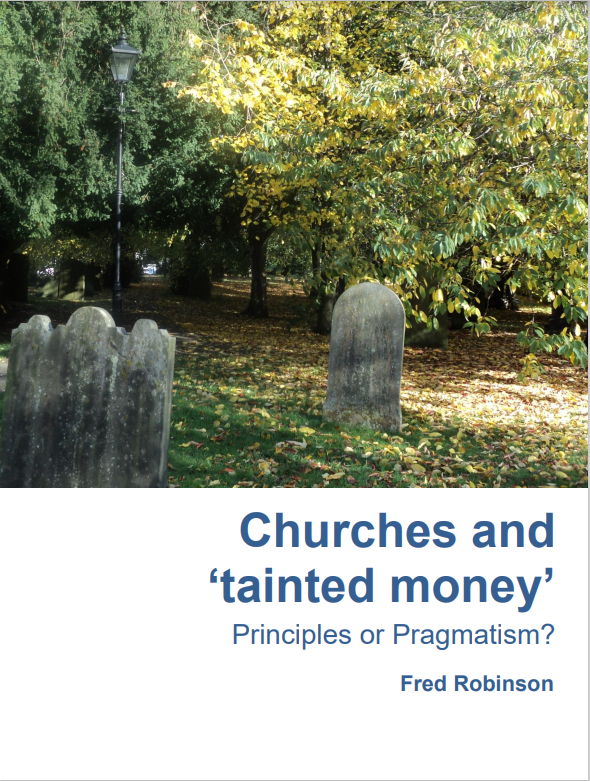 In the research, Professor Robinson found a good deal of pragmatism. It is argued that most churches are relaxed about seeking funding from the Lottery, for example, and are not worried about using banks that are heavily invested in fossil fuels. But most are also principled in respect of their investments, putting their money into ethical funds. It's a mixed picture that can leave churches open to criticism and even to charges of hypocrisy.
Fred says: 'This report aims to shed light on how churches deal with money. I think that, generally, churches need to give more thought to the provenance of their money and wealth, and also be more proactive, investing in activities that address current problems not just avoiding 'sin stocks'. But there are, at least, encouraging signs that churches are doing more to face up to historic responsibilities, including legacies of slavery'.
The report will provide some food for thought for the churches – and get church members thinking about whether their churches need to be less pragmatic and more principled in their approach to money.
Churches and tainted money can be downloaded here.