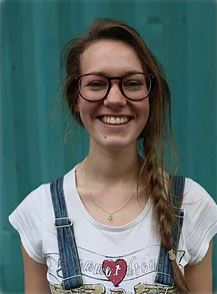 Alice graduated from St Chad's in 2016, having studied English Literature, and is currently working as a Theatre Producer across Yorkshire and the North West. She is currently the Resident Producer for two companies: Knaive Theatre and Front Room Productions. Knaive Theatre creates bold, controversial and political theatre and is currently touring the acclaimed Bin Laden: The One Man Show, while Front Room specialises in intimate site-specific productions. Most recently she has produced an outdoor version of Twelfth Night set on a Yorkshire farm, and later this year will produce an immersive production of A Christmas Carol that is to tour venues in Leeds, York, Bradford and Manchester. 
Earlier this year she took her first Arts Council funded project, Unsung, into Research and Development. Unsung explores the untold and under-acknowledged stories of four pioneering female figures from British history – Ada Lovelace, Sophia Jex-Blake, Lilian Bailey and Andrea Dunbar. She and the ensemble had two key objectives: to devise something that interrogated in a lively and modern way the underrepresentation of women in history, the theatre, and society at large, and to develop four complex female protagonists.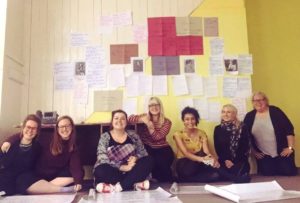 By creating Unsung, they intend to question why these inspirational figures, and hundreds of others like them, are so absent from what Britain, as a nation, is taught of its history. In collaboration with the writer Lisa Holdsworth (Midsomer Murders, Waterloo Road), the show is undergoing further development at the moment, with the intention to tour regionally in 2018. 
The trailer for Unsung can be found here.