There is a growing number of St Chad's Alumni groups and clubs which Chadsians can join after their time in Durham as a student.  If you have a Chad's Alumni society or club you'd like to promote please contact the Alumni Office.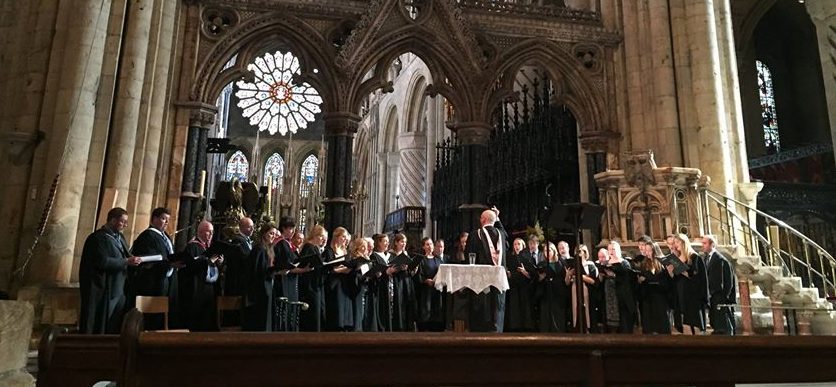 Alumni Choir & Choir Association
Former College Choir members and supporters of the choral tradition at St Chad's have formed an association to encourage on-going support for the College Choir and to continue to enjoy singing with Chad's friends. Contact: Lucinda Murphy (2012-15) through the Alumni Office for more information or request membership of the Choir Association Facebook group.
Old Boys' Cricket Club (SCCOBCC)
Contact: Richard Gairdner (1999-2002) via the Alumni Office.
Alumni Rugby Club
Contact: Josh Farrell (2008-11) via the Alumni Office
Alumni Football Club
Contact: Ryan Vickers (2010-14) via the Alumni Office
Notice regarding sports matches involving alumni:
"There may be occasions when St Chad's College alumni participate in sports matches against current students.  Please note that those who do, participate at their own risk.  St Chad's recommends that alumni consider personal sport insurance to cover potential financial and medical implications should they injure themselves while playing.  St Chad's also recommends that rugby scrums are uncontested as some alumni may not have maintained their scrum skills and fitness levels."