'Once a Chadsian…always a Chadsian'
Life-long membership of the College begins at matriculation and continues even when undergraduates, postgraduates and visiting students leave College to make their mark in the world. Whichever 'country roads' you take, Chadsians will always be welcomed 'home' to the place you belong, 18 North Bailey.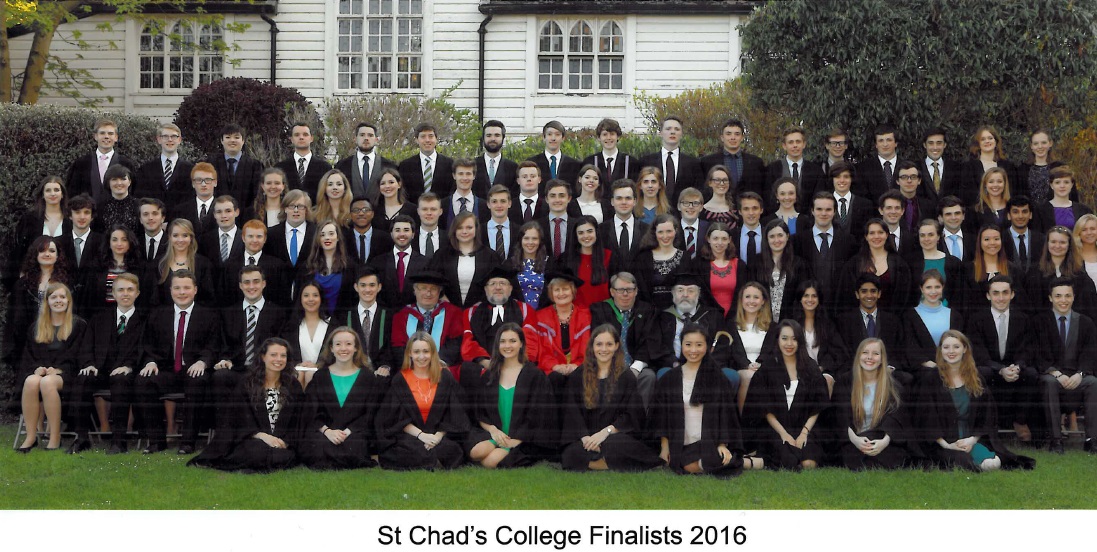 We really do care about what our alumni do; in turn, we hope that our alumni will want to encourage and support current students by sharing their enthusiasm.  We'd also like you to consider making a gift to your college so that we can go on providing our 'Chad's extra' to current and future generations of Chadsians.
Feel free to visit the College if you're passing through Durham. Do also consider attending an alumni event: there's one in early March in London each year (close to Chad's Day) and annual events in College each September. For news on recent events click here.
The College magazine, The Chadsian, is sent to alumni and friends each year. Make sure you let us know your most up-to-date address so that you don't miss the next issue. We also send regular emails and post news and updates to Facebook and Twitter.
We're always happy to say: 'Welcome back to St Chad's'.
Mark Roberts (St Chad's 1991-1994, 1994-1996), Director of Development
Naomi Ireland-Jones (St Chad's 2013-2016), Development & Alumni Relations Administrator