One of the oldest colleges in the University, St Chad's is spread out among superb historic locations in mediaeval Durham. We pride ourselves on maintaining the very highest academic standards, with students studying for everything under the sun in a relaxed, open, supportive atmosphere. We're small enough to make our claim to being a community more than mere rhetoric, but we're also large enough to give people plenty of scope simply to be themselves.
The College is remarkably situated, occupying a dramatic site just fifty metres from Durham Cathedral — a World Heritage Site. Beyond the back gardens, the land falls away into the wooded gorge of the River Wear which girds the high peninsula, once the citadel of the Prince Bishops and a symbol of Norman power.
Chad's students come from all over the UK, from Europe and from over twenty different countries overseas. A large majority of our UK students come from the state sector, and everyone who can make the grades is invited to apply.
The College has the best possible completion rates of any higher education institution in the UK, and Chad's students do remarkably well: for several years now, virtually all of our students graduated with a good first or second class degree. What's more, over ten years, our students have had one of the highest employment rates in the University.
Ideally-sized at just over 500 students, the College offers students the twin advantages of being part of a small, supportive, historic liberal-minded college, while being fully part of one of the larger and best universities in Britain.
The College is particularly committed to internationalism, co-sponsoring, for instance, the Ruth First Fellowship, which brings a postgraduate from Southern Africa to study for a year. In addition, we sponsor a project in South Africa itself, where our students volunteer for eight weeks over the summer in schools in the Eastern Cape.
Fantastic Spirit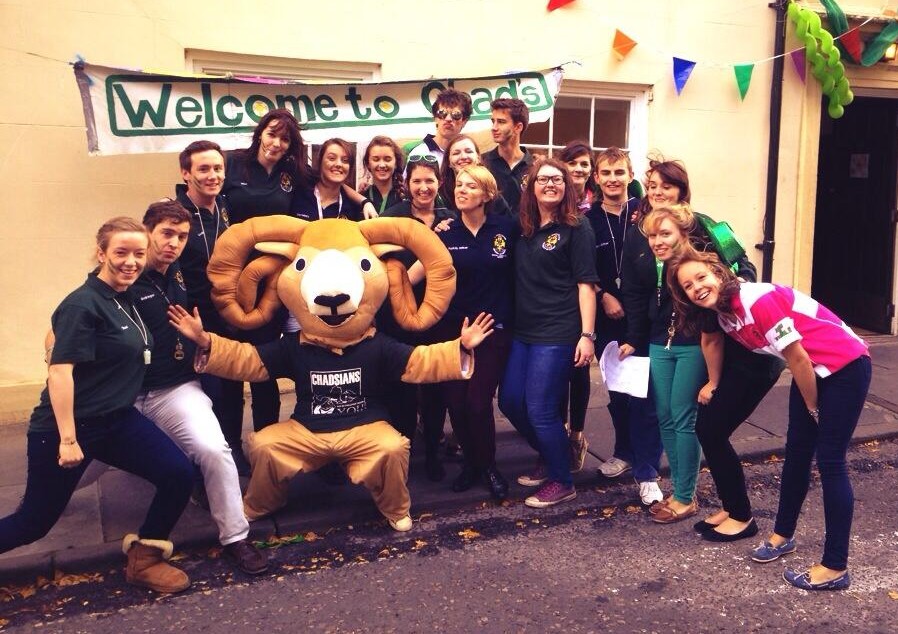 Every college says it's friendly and has great spirit, and that's no doubt true. But what makes Chad's just a bit different is not only  the College's relaxed atmosphere, but the way students and staff work together. At St Chad's, students share in the actual governance of the College, which is a self-governing institution recognised by the University. Because we share governance with students, there is little of the 'we-they' atmosphere you often find in large institutions.
"Chad's is a small community that allows you to get to know everyone, regardless of age or common room. It is also an academic environment that allows you to reach your potential."

Alastair – Third Year Computer Scientist
This is a real community for real adults –– some young and some a bit older –– who are keen to take personal responsibility while still having the time of their lives.The College has strong rowing, football and rugby traditions for men and women. There is a well-equipped gym in College, which supplements the University's offerings. The College not only supports sport, but also supports the arts, offering organ scholarships, positions for artists and poets in residence, music summer schools, and promoting just about everything else you can think of — from jazz singers and players to a top-notch college choir, headed by our professional Director of Music.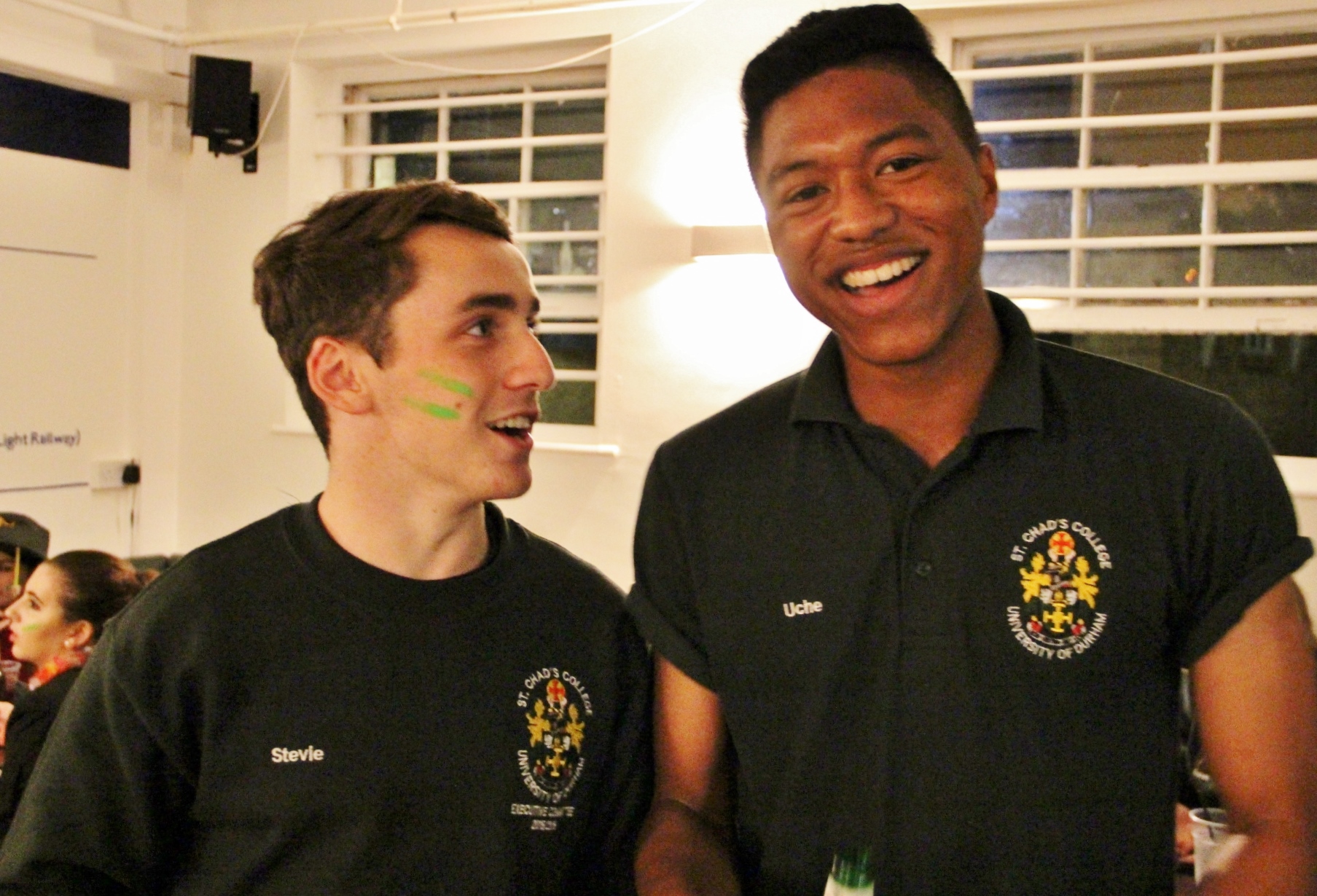 An exceptionally strong academic tradition…
Unlike most Durham colleges, St Chad's has its own academic staff appointed by the College itself – Fellows – who engage primarily in research. Many of the research interests of the thirty-or-so fellows and research associates feed directly into the College's Collegiate Studies Programme, which supplements the formal departmentally-based studies of our students. In addition, the College has a number of visiting fellows each year, many of whom are resident in College.
"I would say the thing I love most about Chad's is how everyone gets involved with everything, from sport to drama and everything in-between. That is what helped me get settled into College life the best, as I made friends with loads of people in every year."

Will – Third Year Classicist