St Chad's College owes its existence to the generosity of two people: Douglas Horsfall and Julia Warde-Aldam, who, in the early years of the 20th Century, not only paid for our original buildings but also funded scholarships and bursaries for many St Chad's students in this period.
Dr Joe Cassidy, who was our Principal from 1997 until his death in 2015, was passionate about St Chad's being able to offer students the support they need to succeed. He believed that anyone with aptitude and promise should have the opportunity to become part of an academic community like St Chad's, whatever their background. This is our heritage.
Inspired by this spirit of generosity, St Chad's College is delighted to be able to offer a number of annual scholarships and bursaries for undergraduate and continuing postgraduates to encourage applications to Durham and St Chad's from students from less affluent economic backgrounds and under-represented communities, and to provide support, as required, to help our students who find themselves in financial need. These awards are funded through the generosity of St Chad's College alumni, fellows and friends.

St Chad's College awards
For prospective undergraduates applying to St Chad's:
Music:
Chaplaincy:
Chaplaincy Assistant Scholarship – open to prospective undergraduate and post-graduate students who select St Chad's as their preferred College.  Please contact the College chaplain for more details chads.chaplain@durham.ac.uk
For postgraduates (who are continuing St Chad's undergraduates):
Elizabeth Griffiths Scholarship
For prospective postgraduates applying to St Chad's:
For current St Chad's students in financial need:
St Chad's Access to Learning Fund
For current students wishing to return to College accommodation in their third or final year
Senior Common Room Awards
Each year the SCR allocates a modest amount of money from its funds to support undergraduate and postgraduate members of St Chad's College through Personal Development Awards and Conference Presentation and Attendance Grants. These awards are worth up to £250. Current St Chad's students should contact the SCR Treasurer, Mark Roberts, for more information and application forms. In 2020 applications will be accepted throughout the year and assessed on a case by case basis.
What our scholarship recipients say…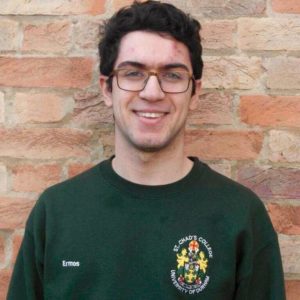 Ermos Chrysochos (Level 2, Liberal Arts), awarded the Shattock Family Scholarship in 2016 / 2017
"In receiving the Shattock scholarship, I have been provided with the opportunity for regular violin tuition throughout my undergraduate degree. The College's dedication to excellent student support has enabled me to flourish in my extra-curricular passions whilst pursuing my academic studies."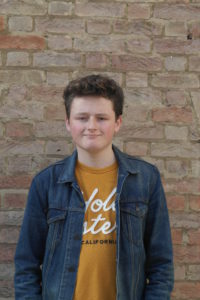 Nathaniel Attenborough (Level 2, Cell Biology), awarded the Dr Joe Cassidy Memorial Bursary in 2016 / 2017
"I greatly enjoy everyday life around College and genuinely feel a part of a college family in ways friends at other universities cannot experience.
This Joe Cassidy Scholarship will make a significant difference to my time at university, in relieving the distraction of financial worries and allowing me to truly embrace what Chad's has to offer."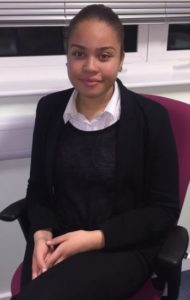 Leah Kadima Muntu (Level 1, History), awarded the Shattock Family Scholarship in 2017 / 2018
"St Chad's has made me feel unbelievably welcome. What drew me to St Chad's was how outward-thinking and conscientious it is, as well as the fact that the various charity societies will enable me to further expand my social outreach.
I am most grateful to be a recipient of a Shattock Family Scholarship at St Chad's; this award will allow me to put 100% of my effort into my studies and worry less about living expenses, as well as giving me the opportunity to have a full experience of university life, which in turn will allow my views to become more nuanced as I meet and get to know people from outside my particular bubble.  All this experience will hopefully make me a more well-rounded individual."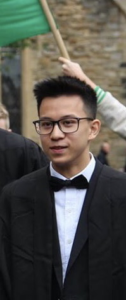 Chapman Hau (Level 1, Chemistry), awarded the Dr Joe Cassidy Memorial Bursary in 2017 / 2018
"Even though I have just begun my undergraduate studies at St Chad's College I am thoroughly enjoying College life and my course.
The very generous Cassidy Memorial Scholarship will only continue to make my time at Durham more enjoyable without the worry of financial difficulties. My academic pursuits would not be possible without the kind support from the College alumni, friends and fellows. I would like to say a massive thank you to everyone who has helped to contribute towards this scholarship and the College community."