We believe that our world needs such passionate people in every walk of life, whether you're a budding poet, a future financier, an ecological activist or a nuclear scientist.
Your years at University should be amongst the more exhilarating and formative of your life. At St Chad's you can expect to form friendships that will last you a lifetime. So, if you're thinking about colleges, if you're trying to discover the place that will allow you to flourish in your own unique way, then come visit us, and decide for yourself.
Chad's at a Glance
Solid academic tradition: most years, Chad's students achieve among the very best academic results in the University (40% of our students earned a first class degree in 2015).
A small, relaxed, friendly, liberal-minded college, where it's okay to be yourself.
Highest sports participation rate in the University.
College-based academic and research staff, with 25 Fellows and Research Associates.
Library resources are the most extensive in the University, with eight libraries and study rooms in College.
Perfect size: 390 undergraduates and 150 postgraduates in taught and research degrees in all disciplines.
Highest completion rates in the UK (97% most years).
Chad's has one of the best employment rates in the University – and the University has one of the best in the UK.
Centrally-located, right across from the Cathedral, just 5 minutes from the very centre of historic Durham City.
Student-support second to none
Innovative and unique college-based Collegiate Studies Programme to supplement department-based learning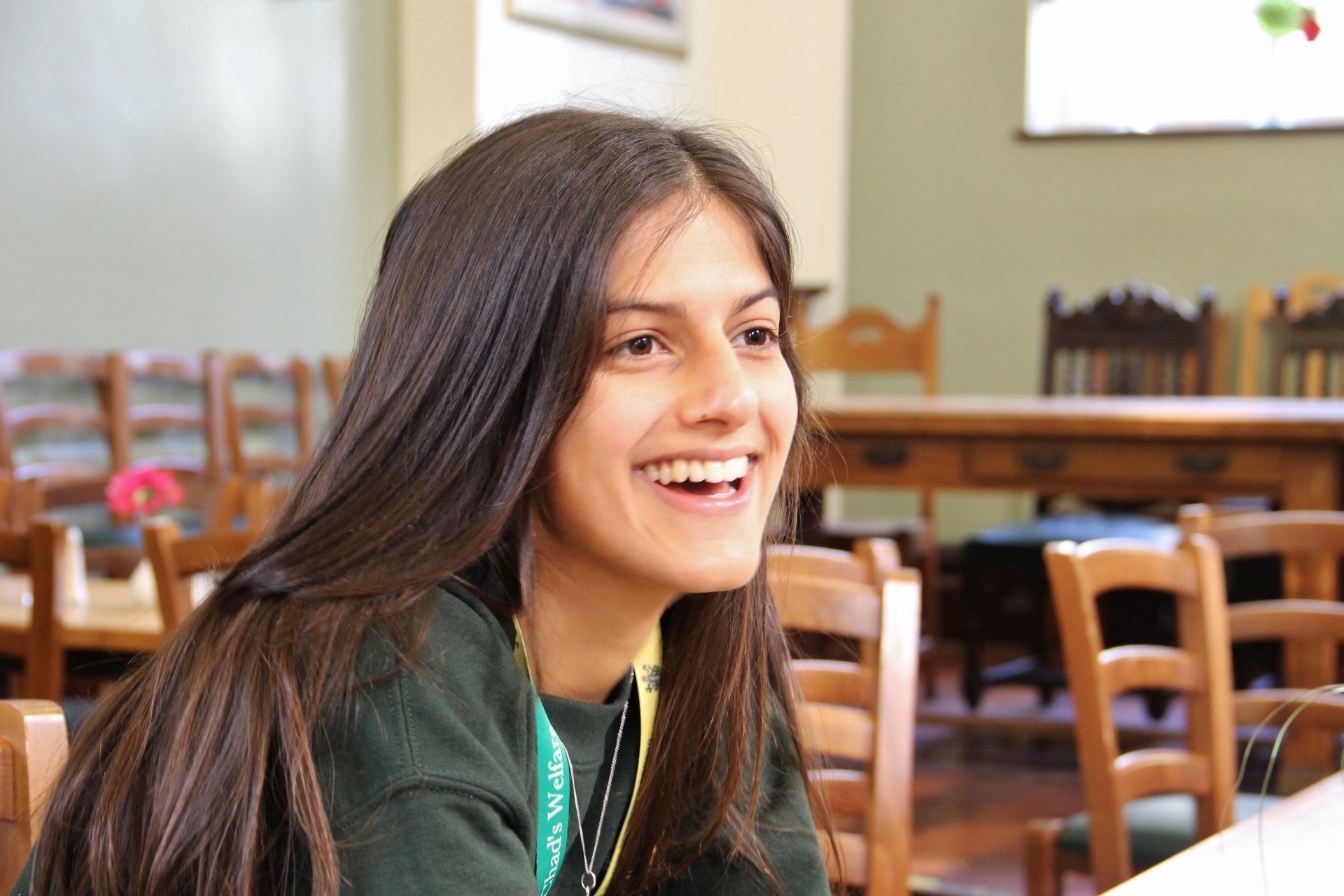 A Principal's Perspective
Chad's is a confident, friendly, forward-looking college – a confidence based on more than a century's experience.
We place a huge emphasis on academic excellence, and our students never let us down. We're proud of their achievements as they continue to break University records year after year.
And yet academic excellence is not enough on its own. That's why we try to combine academic excellence with a concern for other things that matter: much of our academic work and our work outside the college has a distinct justice focus; and within the college we try to ensure that a real sense of fairness and openness governs all of our policies and practices.
It's no surprise, then, that we welcome students who are passionate about change. We're not looking for people who want to change everything all at once. Rather, we're looking for people who are wonderfully restless – people who dare to dream of what could be. We want to attract people who have the imagination, humility, courage and commitment to spend years trying to understand why things are before spending many more years thinking hard about how to make things a little, perhaps even a lot, better.