St Chad's is unusual in Durham in having its own academic staff of over thirty Fellows and Research Associates. College Fellows work in specialised areas (such as urban regeneration, economics, English literature, music, fair trade, international affairs, anthropology, geophysics, philosophy and theology). The College is especially proud of the high level of interaction and conversation between staff and students. Indeed, we think this is one of the hallmarks of the College — an essential integration of university and college life. Student representatives and staff meet regularly on both an informal and formal basis to help manage the College; on a more social level, students and staff dine together every day, giving everyone a chance to rub elbows.
College Officers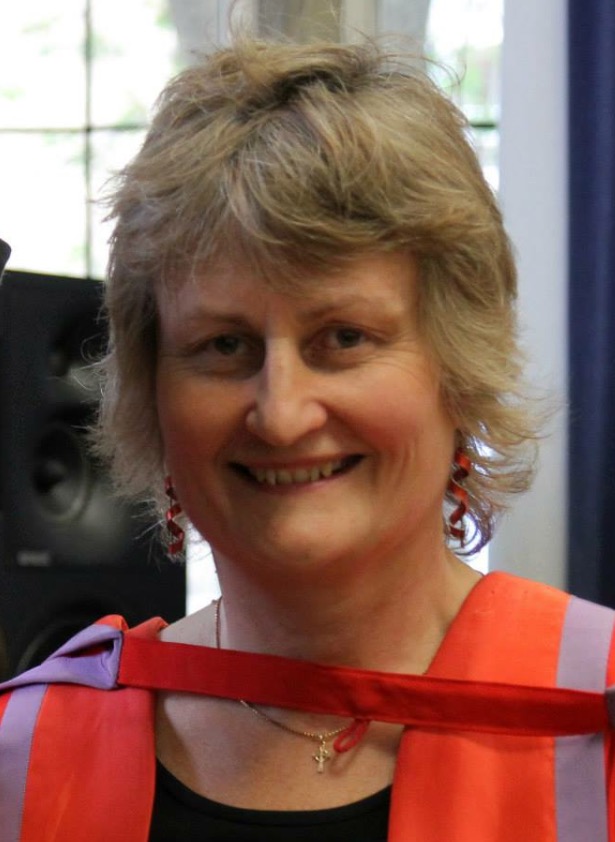 Dr Margaret Masson, MA (Aberdeen), PhD (Dunelm)
Principal
E-mail: m.j.masson@durham.ac.uk
Office: 0191 334 3354, College Office: 0191 334 3358
Dr Masson is the Principal of St Chad's. A Scot born and brought up in Zambia who lectured in English in the USA for a number of years, Margaret was involved with Traidcraft, the fair trade organisation, since 1995, first as a Board member and then as Vice-Chair of Trustees from 2002 - 2012; she served as member of the Leech Research Management Committee from 2001 - 2014, is on the Board of Ridley Hall, Cambridge, serves as a Bishops' Reviewer for Ministerial Training for the Church of England, and co-organises the Neville's Cross EcoFest. She speaks, and writes mainly in the area of Literature and Theology.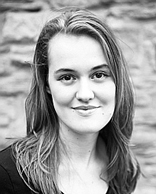 Dr Eleanor Spencer-Regan BA MA PhD FHEA
Vice-Principal & Senior Tutor
E-mail: chads.seniortutor@durham.ac.uk
0191 3343345
As Vice-Principal and Senior Tutor, Eleanor offers student support to all members of St Chad's College, with a particular remit for the support of our undergraduate students and for the development of the College as a multi-disciplinary scholarly community. Eleanor's particular interests in the area of student support and college management include sexual violence prevention and global citizenship. Students can make an appointment by e-mail to see Eleanor or knock on her office door if it is ajar. Originally from South Wales, she was awarded a First Class Honours BA in English Literature in 2007, an AHRC-funded MA with Distinction in Studies in Poetry in 2008, and an AHRC-funded PhD on the work of the Anglo-American poet (and College Fellow) Anne Stevenson in 2012, all at the University of Durham. After a year as a Knox Memorial Fellow at Harvard University, she returned to Durham as Assistant Senior Tutor at Hatfield College.
Her teaching and research interests include twentieth century and contemporary British and American poetry. Publications include essays on Kathleen Jamie (Edinburgh University Press) John Ashbery (Palgrave Macmillan), love poetry (Wiley Blackwell), Anne Stevenson (Wiley Blackwell), and Sylvia Plath (Cambridge University Press). She is the editor of American Poetry since 1945 (Palgrave Macmillan, 2017), and is currently co-editing Family in Children's and Young Adult Literature (Routledge, 2023). She is the Digital Director of the Durham University Centre for Poetry and Poetics.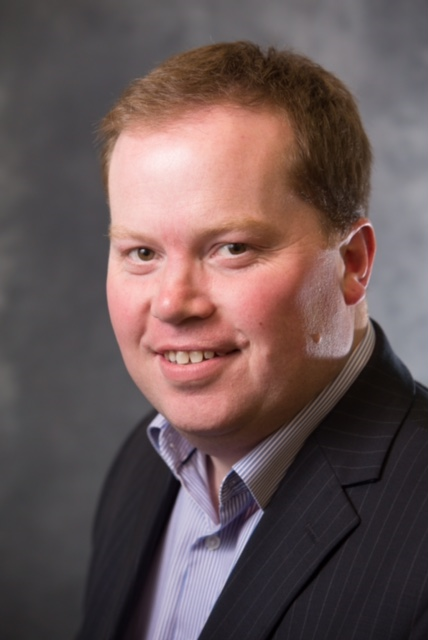 Alastair Jenkins
Director of Finance & Operations
E-mail: chads.bursar@durham.ac.uk
0191 3343365
As Vice-Principal & Bursar, Alistair is responsible for the operational side of St. Chad's, including finance, health & safety and HR as well as overseeing the housekeeping, maintenance and catering teams. Alistair became Vice-Principal & Bursar at St Chad's in December 2016, following a career in finance and business which has included working for major companies such as Lloyds Bank and Shell as well as a six year stint as Stewardship Development Officer for the Diocese of Durham. Alistair's most recent role was a Regional Manager for Charity Bank in the North East. Outside of work Alistair chairs the North East Religious Learning & Resources Centre and was Chair of Prince Bishops Community Bank until December 2016. In his spare time, Alistair enjoys playing and watching a number of sports and spending time with his family.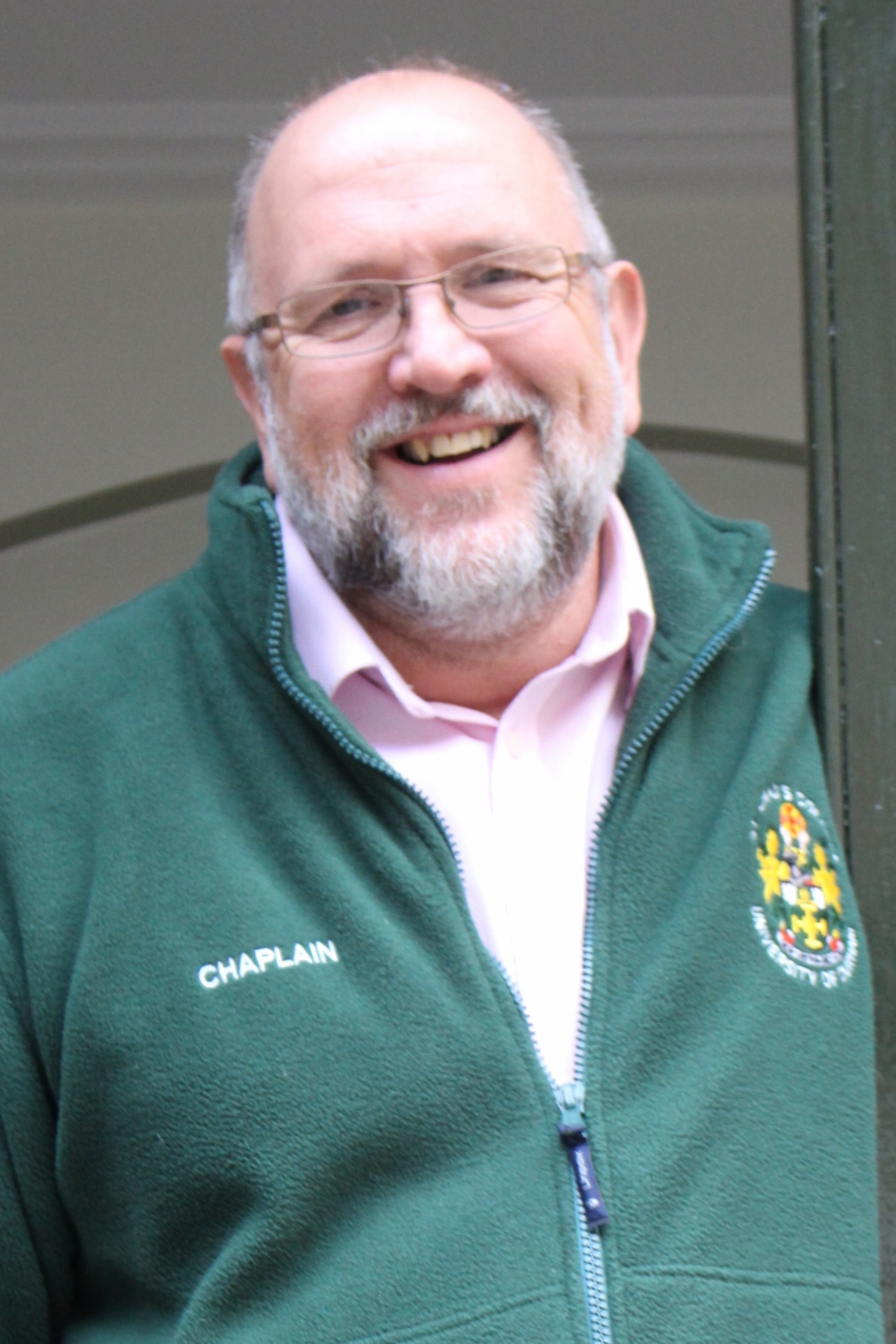 The Revd Dr Ashley Wilson BSc, BVM&S (Edinburgh), BA, PhD (Dunelm), MRCVS
Vice-Principal & Postgraduate Director,
As Vice-Principal, Ashley is primarily responsible for "compliance" (safeguarding, Prevent, data protection, Health & Safety - and anything else with an external reporting function) as well as College policies and procedures. As Postgraduate Director, Ashley oversees the College's provision for postgraduate students and their relationship with the College. He is responsible for Postgraduate Admissions, helps to coordinate the tutorial system for postgraduates, and is the point of contact for all postgraduate matters. Ashley is available to advise any student in financial difficulties (or who have any financial queries or concerns).
Senior Staff - Student Support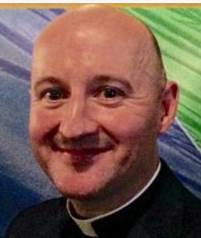 The Revd David Rushton, BA (Dunelm), MTh (Cardiff)
Chaplain & Outreach Officer
E-mail: chads.chaplain@durham.ac.uk
As Chaplain, David is available to all students and staff (regardless of religious or belief commitment) to discuss personal, spiritual and other matters in confidence. He is responsible for worship in the Chapel and is part of the pastoral support network in College. As Outreach Officer, David works closely with Eleanor Spencer-Regan in developing partnerships with schools and to enable student volunteering opportunities, across the North East region and beyond.
David returned to St Chad's as a member of staff in 2017 having arrived here as a Fresher in 1993! After further study at St Stephen's House, Oxford, David was ordained in 1998 where he served in several roles in both London and Southwark Dioceses. The last 16 years of his career in London saw David working in several teaching hospitals in both South and North London. He has recently completeted some research on models of chaplaincy within the National Health Service and Universities.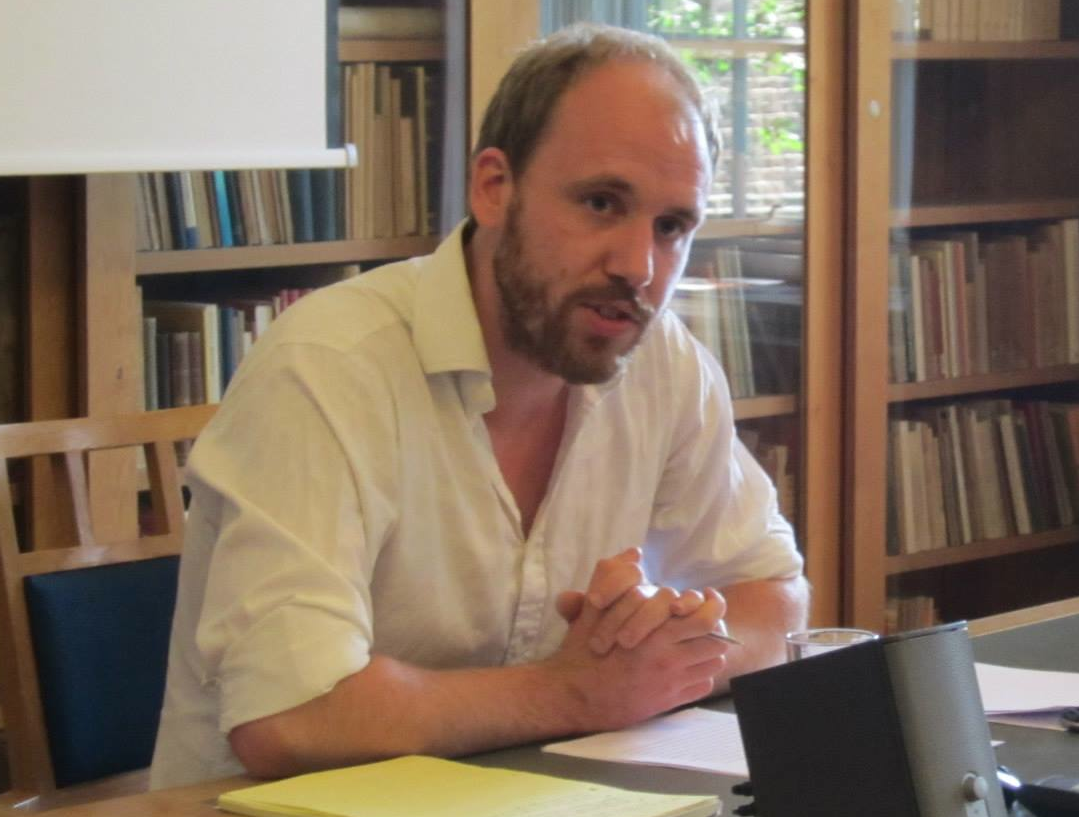 Dr Charles Roding Pemberton
Assistant Senior Tutor (Parental Leave Cover)
E-mail: chads.ast@durham.ac.uk
0191 3343361
I was an undergraduate at Chad's from 2004 – 2007 before reading for a Masters and a PhD in Political Theology at Manchester University. I returned to Durham with my wife, Irene, in 2016 to work in the University's Department of Theology and Religion. We were College Tutors at St Chad's for sevewral years. The last couple of years, I've been writing a book on the North East's food banks and if I'm not in St Chad's or looking after our kids I'll be volunteering at a local organic farm. I'm interested in films and TV, and will be running an ad hoc St Chad's College Art House Cinema for those who are interested. My working hours are Mondays, Tuesdays, Wednesday afternoons, Thursday afternoons and all day Friday, and you're always welcome to drop in for a cuppa and chat.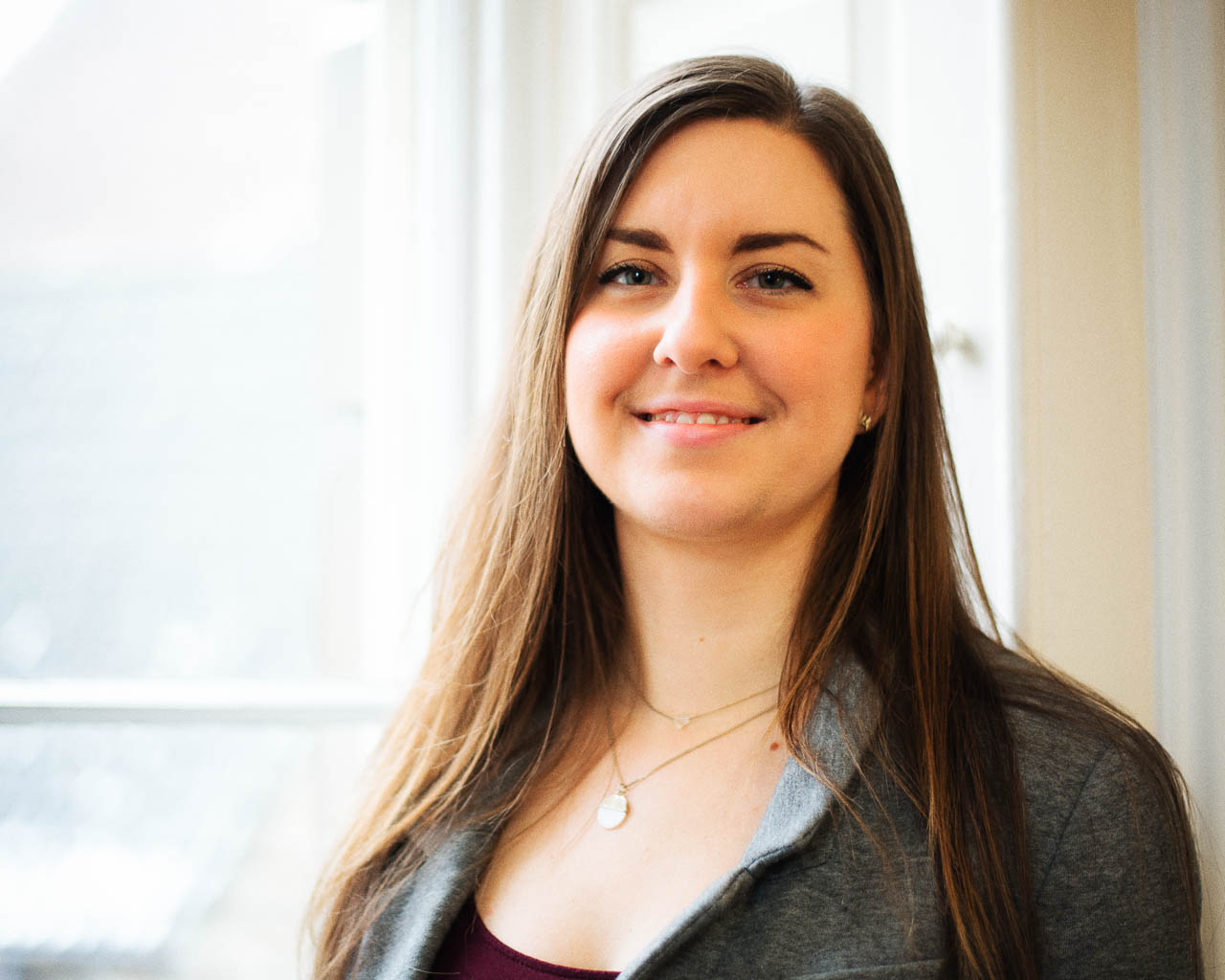 Jeanna Spencer
Assistant Senior Tutor (on parental leave from January 2022 - August 2022)
E-mail: chads.ast@durham.ac.uk
As Assistant Senior Tutor, Jeanna offers student support to undergraduate students and leads on departmental liaison and signposting to professional support services. Having worked in the charity sector with young people for almost a decade after graduating from Durham with a BA (Hons) in Combined Social Sciences in 2007, Jeanna was a Pastoral Tutor at St John's College from 2012 and started working as Assistant Senior Tutor in 2015. She is passionate about supporting young people to achieve their potential, and is based in College part-time (mostly mornings). Jeanna is married to Ed and enjoys parenting their son Joshua, reading fiction, obstacle races, gourmet food, Freecycle, clothes swapping, charity fundraising, live music, theatre performance and spending time with friends and family. She has just completed the first year of a Masters in Theology and Ministry at Cranmer Hall and will return to work at St Chad's following a period of parental leave.
Section Heads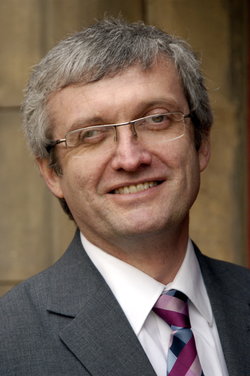 Professor Tony Chapman BA (Lancaster) PhD (Plymouth)
Policy&Practice
E-mail: tony.chapman@durham.ac.uk
0191 334 3327 / 07949 022 627
Professor Tony Chapman is Director of Research at St Chad's College. The Policy&Practice group of full-time researchers, research associates and professorial fellows contribute, through research, evaluation and policy analysis to the study of issues surrounding social justice. Particular areas of research strength include the study of young people, the role of the third sector, the impact of business on sustainable communities, and the contribution of public sector organisations to social wellbeing in a period of austerity. Full details of the work of Policy&Practice together with an Annual Report 2014-15 are available under the research button of the website.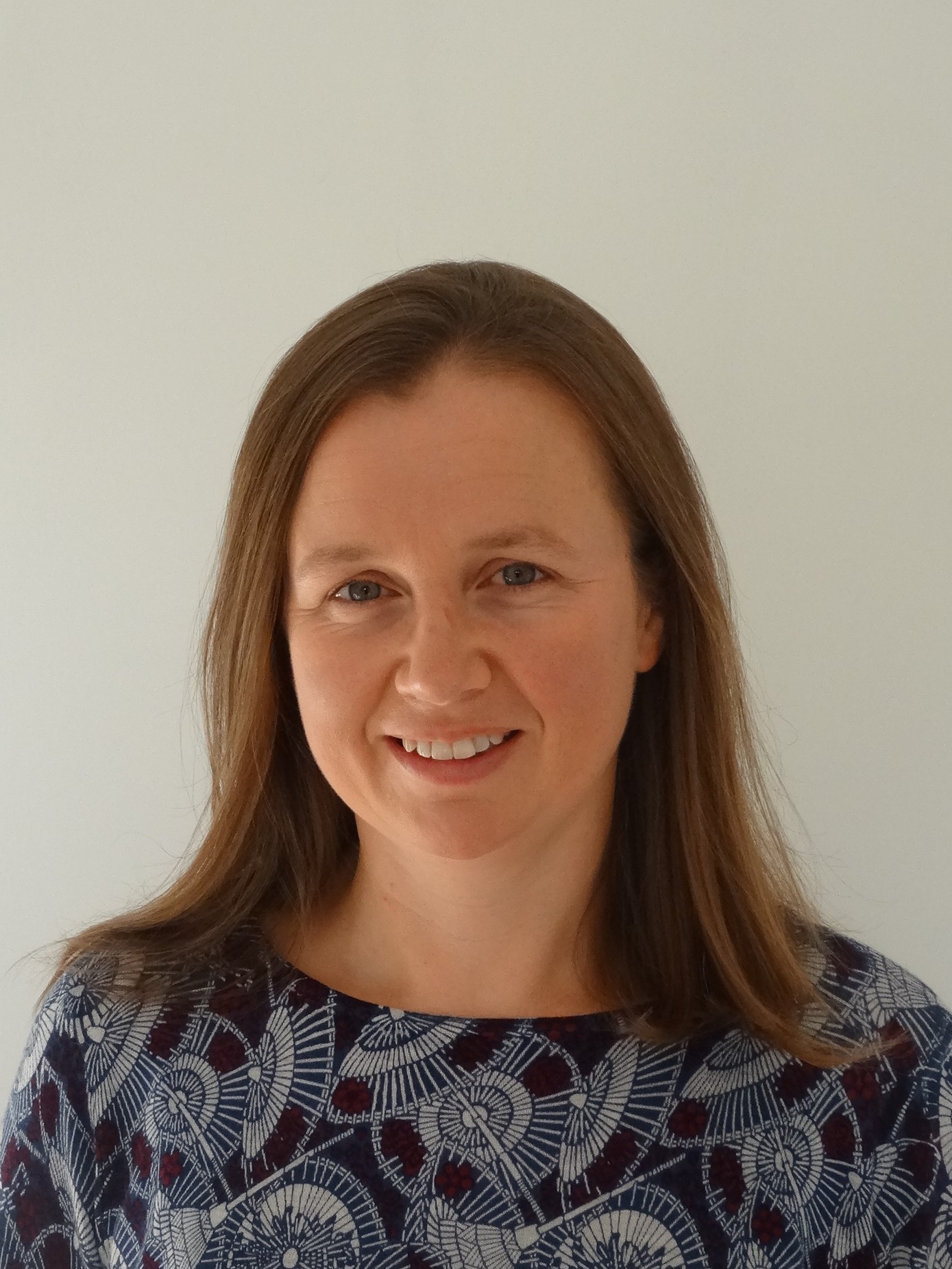 Catherine Theobald
Financial Controller
E-mail: chads.finance@durham.ac.uk
Catherine Theobald is the Financial Controller at St Chad's and has been with the college since September 2017. Catherine studied Physics at Durham University, graduating in 1996, and then settled in the North East to follow a career in finance. Former employers include PricewaterhouseCoopers and AkzoNobel (International Paint, Felling). Interests include playing in a local community band and countryside walks with the family dog.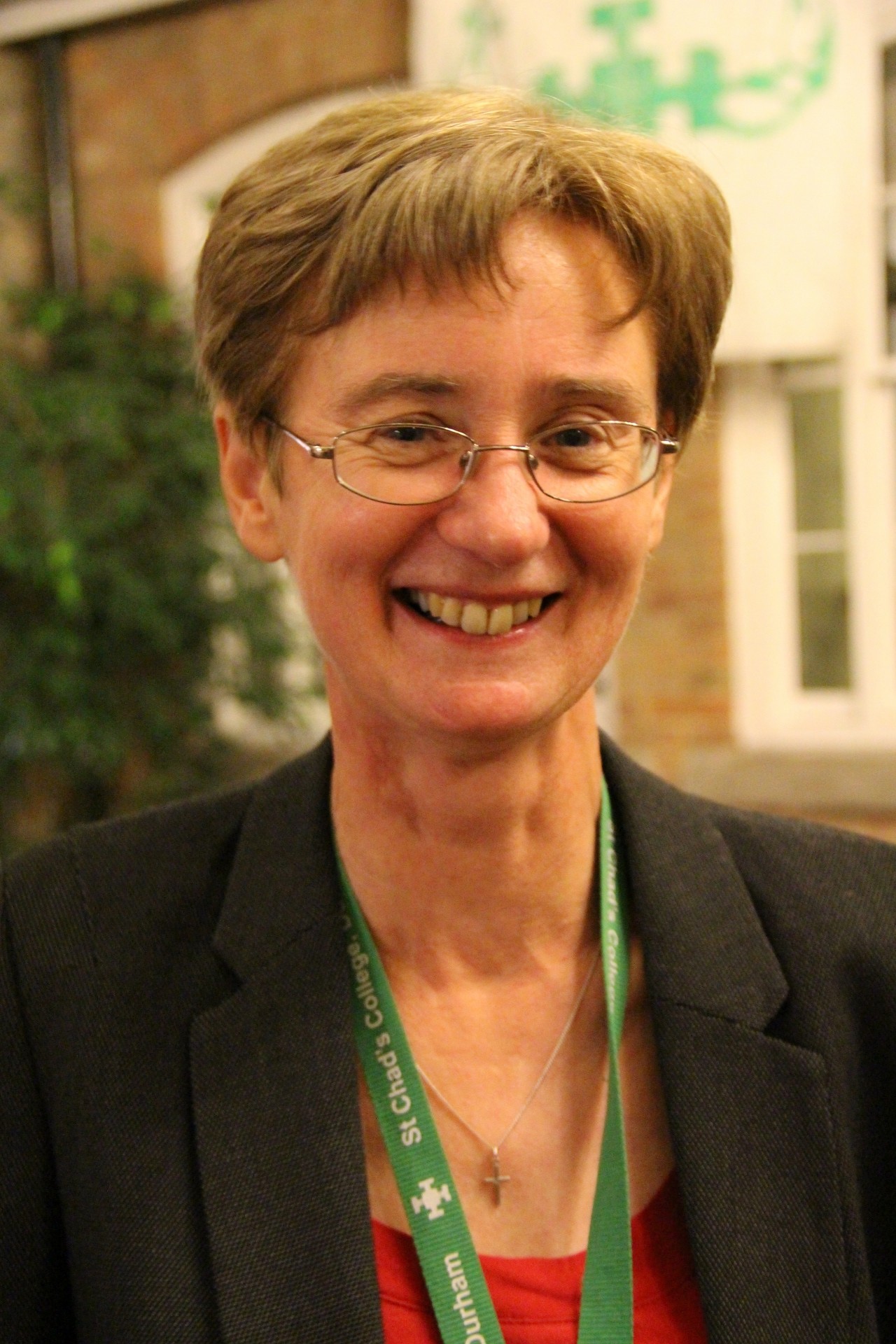 Jenny Parker, BA (Dunelm), MA (Dunelm), PGDip (Leeds), PGDip (Ncl Poly)
College Librarian
The Librarian manages the library, its special collections, and the team of student librarians. She is available to help students and staff with their research needs—both in and beyond the College. The College has a policy of ordering all items on undergraduate reading lists and to duplicate the most-popular items held on short loan in the University's Bill Bryson Library. Students and staff are always encouraged to suggest acquisitions for the library.The Librarian has particular expertise in History and Archaeology and is more than happy to help students in those disciplines.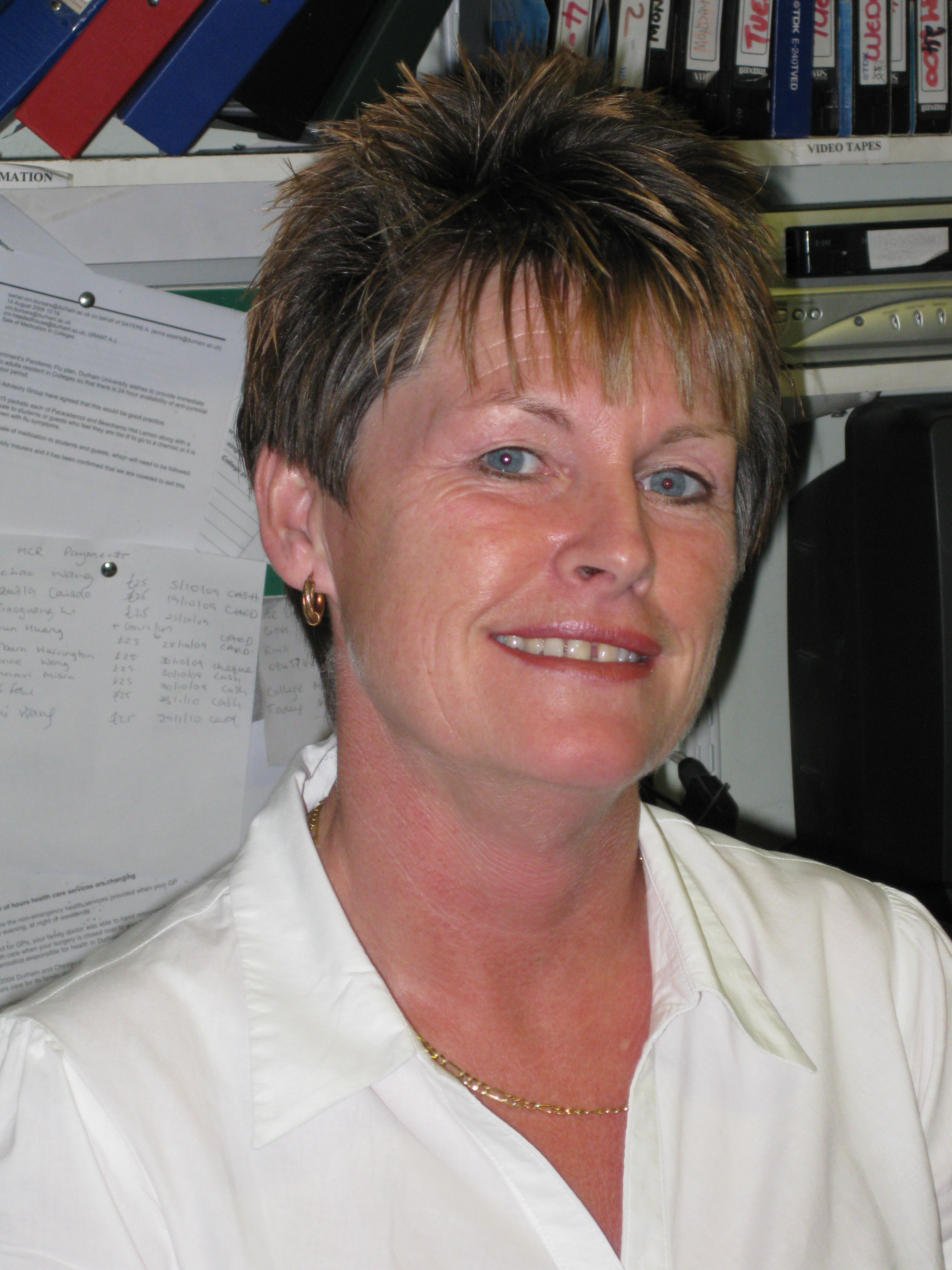 Vicki Hinds
Assistant to the Bursar
Vicki oversees the housekeeping and matinenance staff. She manages the day to day cleaning and maintenance of all rooms and public areas. She also oversees Reception and manages the evening and night porters. A hotel professional, she used to provide similar services at several well-known hotel chains in the Durham area.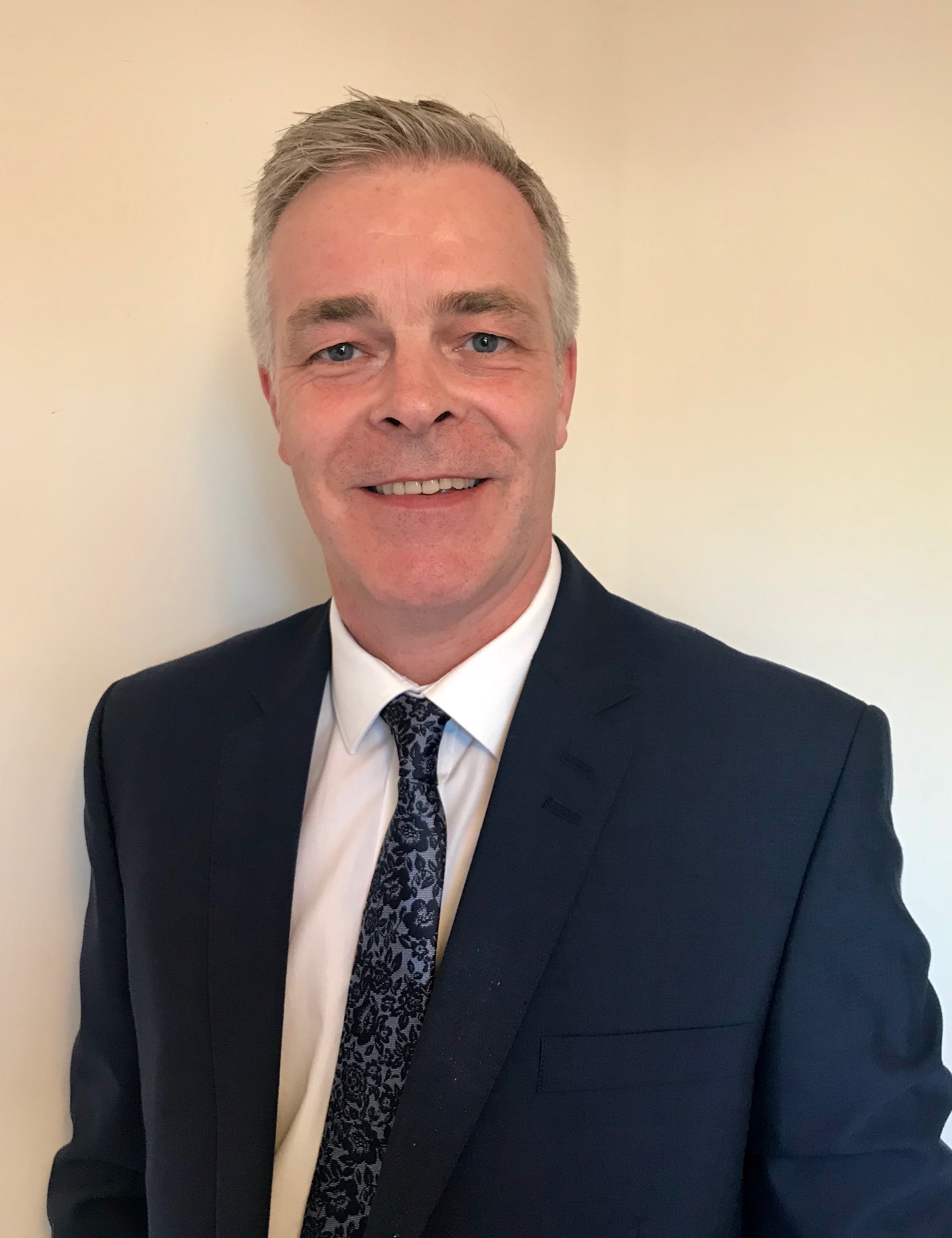 Darryl McNary
Hospitality & Conference Manager
Darryl is responsible for all of the catering within College, with a team of Chefs and catering assistants the catering department provide three meals per day and two Formal Dinners every week, he also oversees the smooth organising and running of all the conference and hospitality business during term time and vacation.
Having trained and spent over 20 years' experience within Hotel and Event Catering industry and over 7 years in University catering.