The collection in our dining room also reflects the wider community of St Chad's College through a series of portraits on the five pillars along the length of the Dining Hall. This gallery of recent Chadsians represents, in a variety of ways, our community today.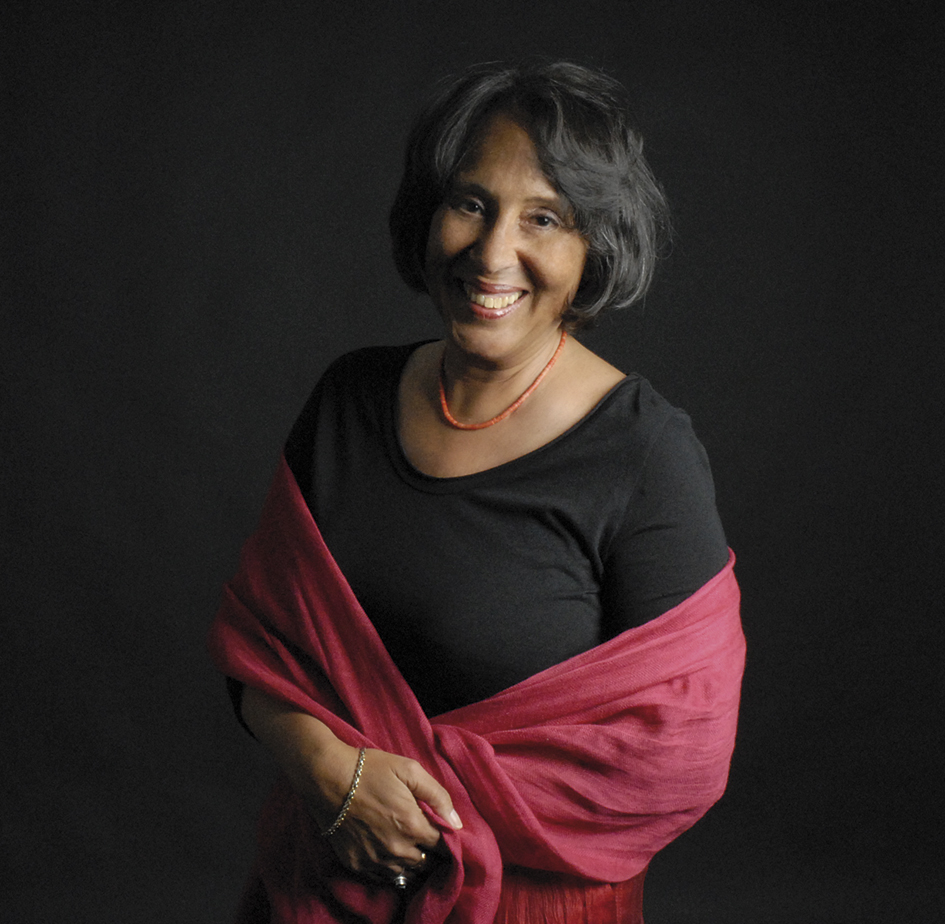 Sandi Russell
Sandi Russell was made an honorary fellow of St Chad's in 2012 and a scholarship was established in her honour following her death in 2017. She was born in Harlem, New York City in 1946, a descendant through her mother of the Native American tribe who befriended the first English settlers in Virginia, and through her father of the African slaves who helped create America. She grew up in Harlem during the U.S. Civil Rights era.
Sandi was educated at the New York City High School of Music and Art, Syracuse University and Hunter College and trained as a classical musician before becoming a professional jazz singer. She spent her first thirty-odd years in New York City, becoming a teacher, and then a superb jazz singer, performing in Manhattan's finest venues.
Sandi moved to England in 1984 and settled in Durham. She continued to perform and record with other outstanding musicians, while developing a parallel career as a journalist and writer. Her highly praised book, Render Me My Song: African-American Women Writers from Slavery to the Present appeared on both sides of the Atlantic in 1991, and was the basis for the acclaimed one-woman show that Sandi performed throughout Europe and the U.K. and also in the Cassidy Quad here in Chad's. Sandi's subsequent show about the life and music of Ella Fitzgerald, also united Sandi's gifts as a singer and writer. Her major recorded albums were Incandescent (2001) and Sweet Thunder (2007). Sandi's novel, Color, set in Tidewater County, Virginia, was published in 2013, and favourably compared with the work of William Faulkner and Toni Morrison.
Sandi published essays, poems, and short stories, as well as interviews and reviews. She contributed to Daughters of Africa (Jonathan Cape) and Glancing Fires (The Women's Press), and co-edited the Virago Book of Love Poetry. Sandi appeared at festivals and academic conferences in Britain and Europe, on radio and television in the U.S. and the U.K., and taught jazz vocals for Durham University, England.
For her contribution to literature, Sandi received an award from the Arts Council of Great Britain, and was honoured by the University of Angers in France. For her contribution to music and her friendship to this College, she was made an Honorary Fellow of St. Chad's College in 2012. Sandi died on June 23, 2017. In her honour, St Chad's set up the Sandi Russell Scholarship.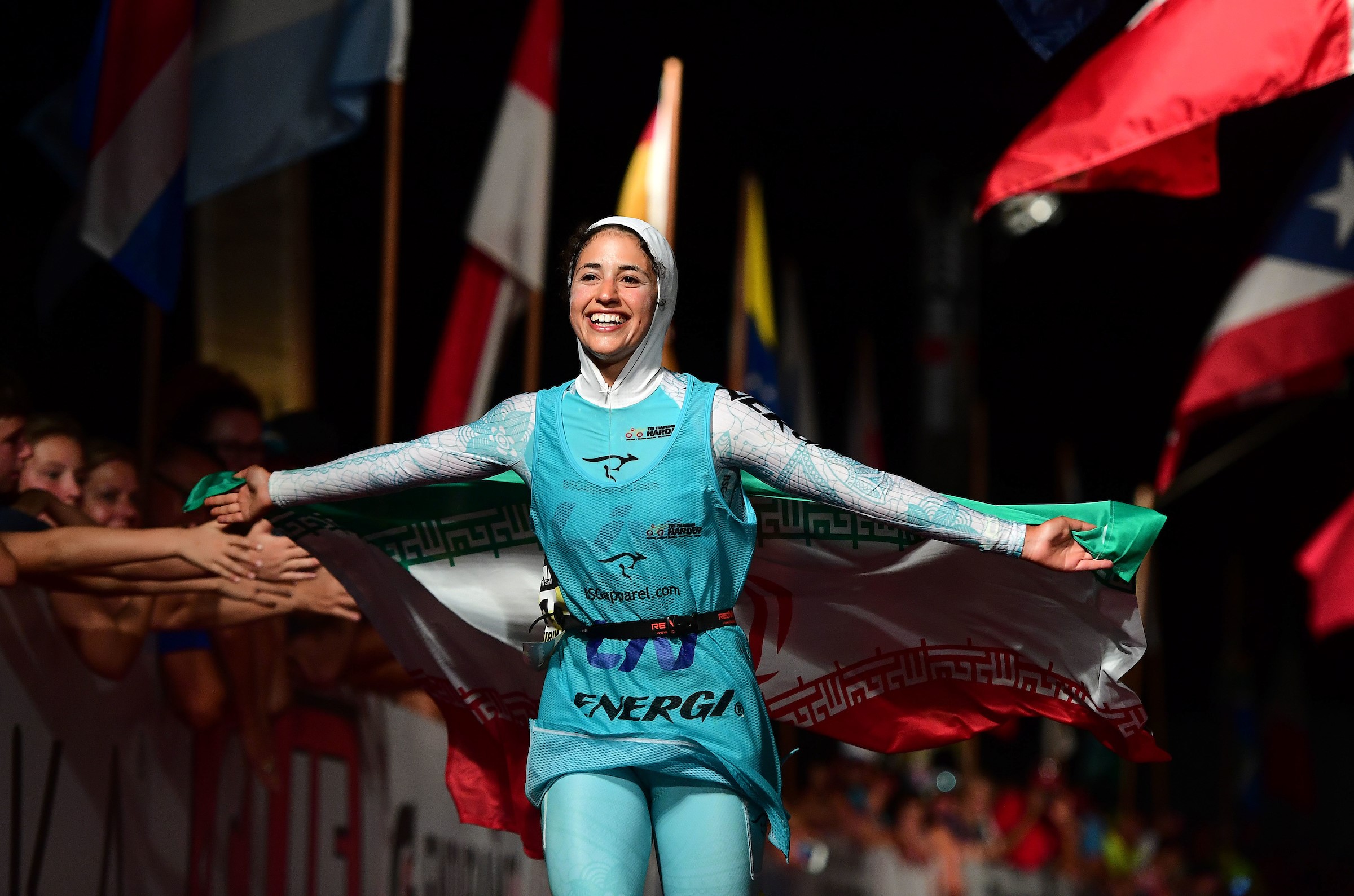 Shirin Gerami
Shirin (or Shiz as we knew her) studied Philosophy, Politics and Economics at Durham and was a student at St Chad's from 2008 – 2011. She is an International Tri-Athlete who won the right for female Iranians to compete in the Triathlon.
She began triathlon training in Durham and this in turn led to her becoming a pioneer in women's sport who fought to allow other women to follow in her path. In 2013, Shirin became the first woman to compete for Iran as a triathlete when she made a triumphant debut at the world championships in London. The challenges to even getting to the start line were considerable. In Iran, women are required to cover up by law and wearing a hijab is compulsory. Any athlete representing Iran at a sporting event would have to follow these guidelines. Initially, Shirin was told by her government that they would not support a women's team due to the challenges that the dress code would present. Shirin decided she would find a solution to this. She worked with a sports shop in Iran to create a custom-made piece of clothing which received the approval of the authorities, and so she was able to represent her county in her first race.
This generated considerable publicity and interest and Shirin had to decide whether to continue in her career as a management consultant or pursue her passion of overcoming barriers for women in sport by competing in triathlons.
Shirin competed in many more triathlons around the world including the Ironman World Championship in Hawaii – clad in a specially designed hijab. Shirin has inspired women from all over the world and in 2017, Iran sent a team of female triathletes to the Central Asian Championships.
In 2016, Shirin Gerami was named one of the BBC's 100 most Inspirational Women of the Year.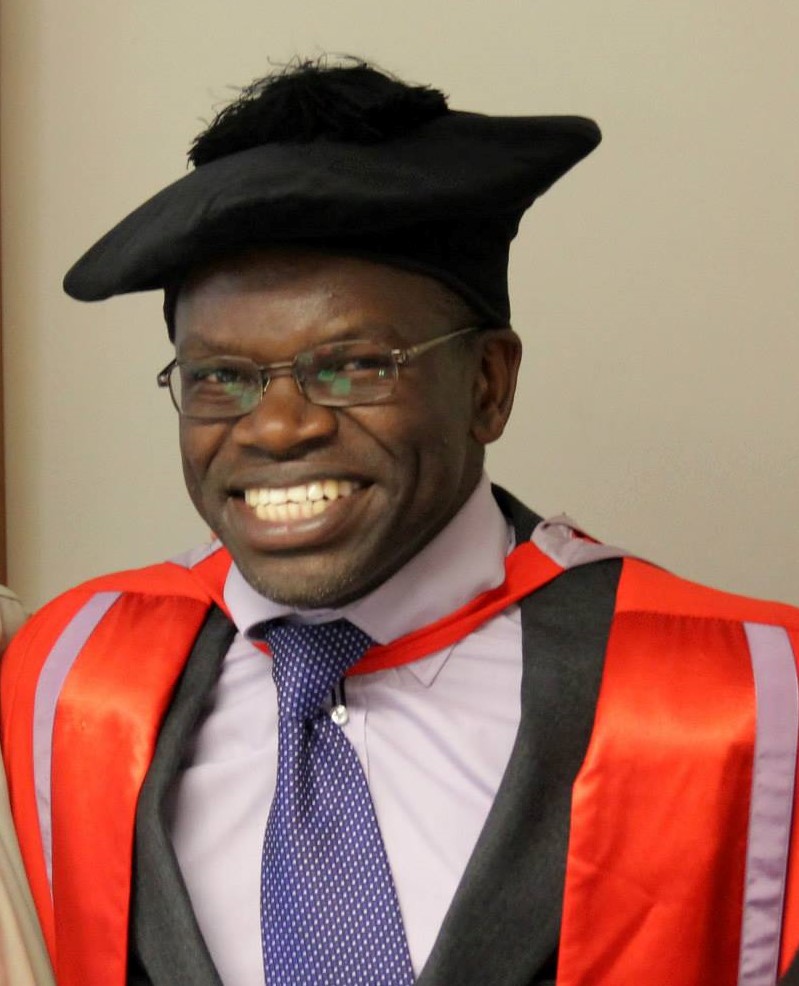 Peter Okeno Ong'ari
Peter Okeno Ong'ari was Durham University's Ruth First Scholar in 2007 – 2008. Peter is from Kenya, but studied in South Africa, graduating from North-West University with a degree in Music and Society. As Ruth First Scholar in Durham and a member of St Chad's College (which has supported the Ruth first Scholar since 2005), Peter took an MA in Music (Ethnomusicology) in 2008. A year after his masters, Peter returned to Durham and St Chad's and received a further University scholarship to student for a PhD on the role of music in the Rwandan genocide. During his time in Durham, Peter formed a hugely popular African drumming and singing group at St Chad's (Ngoma Vuma Uropa) which performed regularly at events in the University, around Durham County and was a regular part of the St Chad's Schools Outreach Programme. Peter was an inspirational member of St Chad's, loved and admired by all members of the community and across the University.
Peter is currently a lecturer I the Department of Music and Dance at the University of Malawi.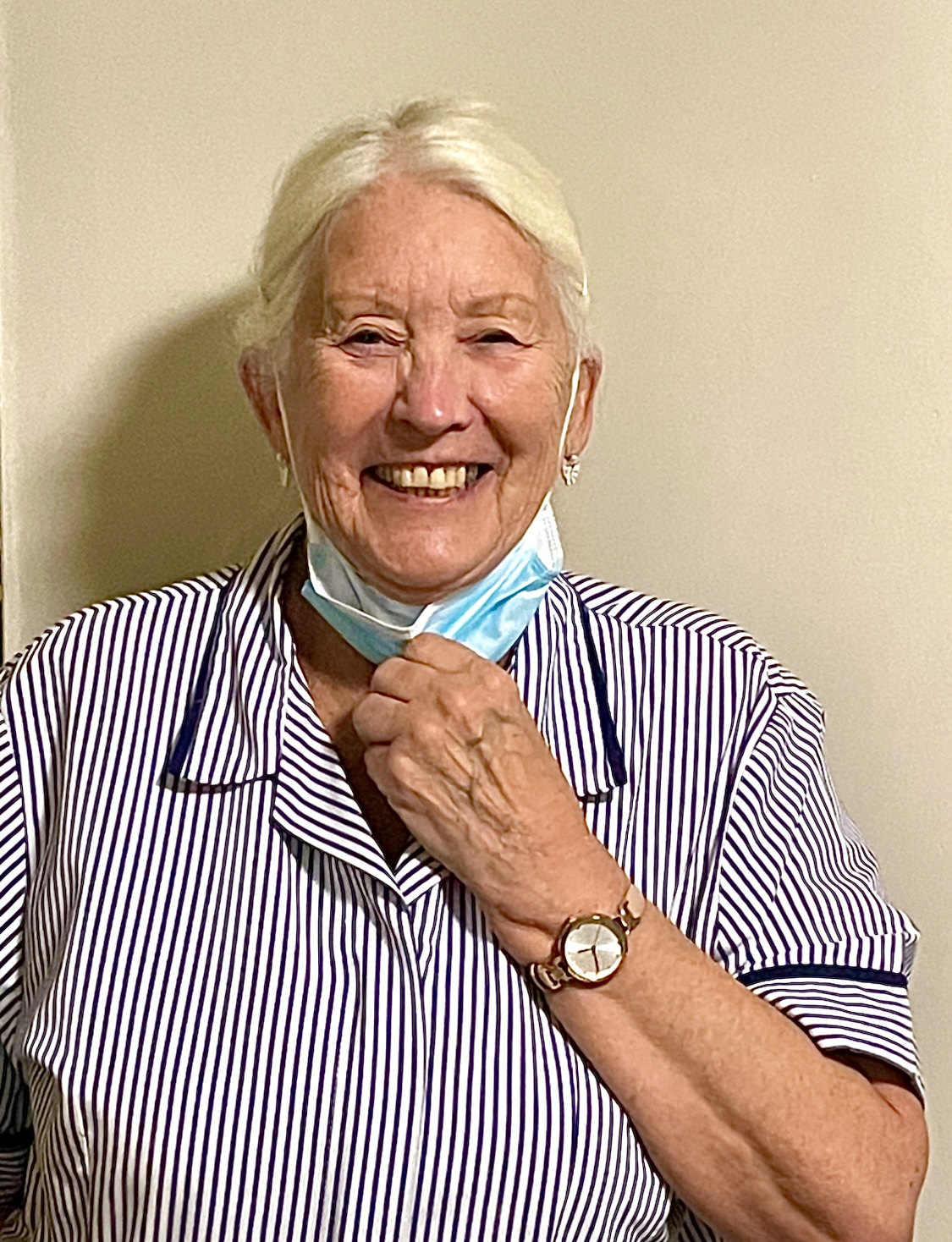 Pat Stokoe
Pat is the longest-standing member of staff in the history of St Chad's. Pat retired from College in 2022 after 49 years' of service. Pat worked in the catering team and for many years was Head housekeeper. Many generations of Chad's students remember Pat's kindness and cheerful face.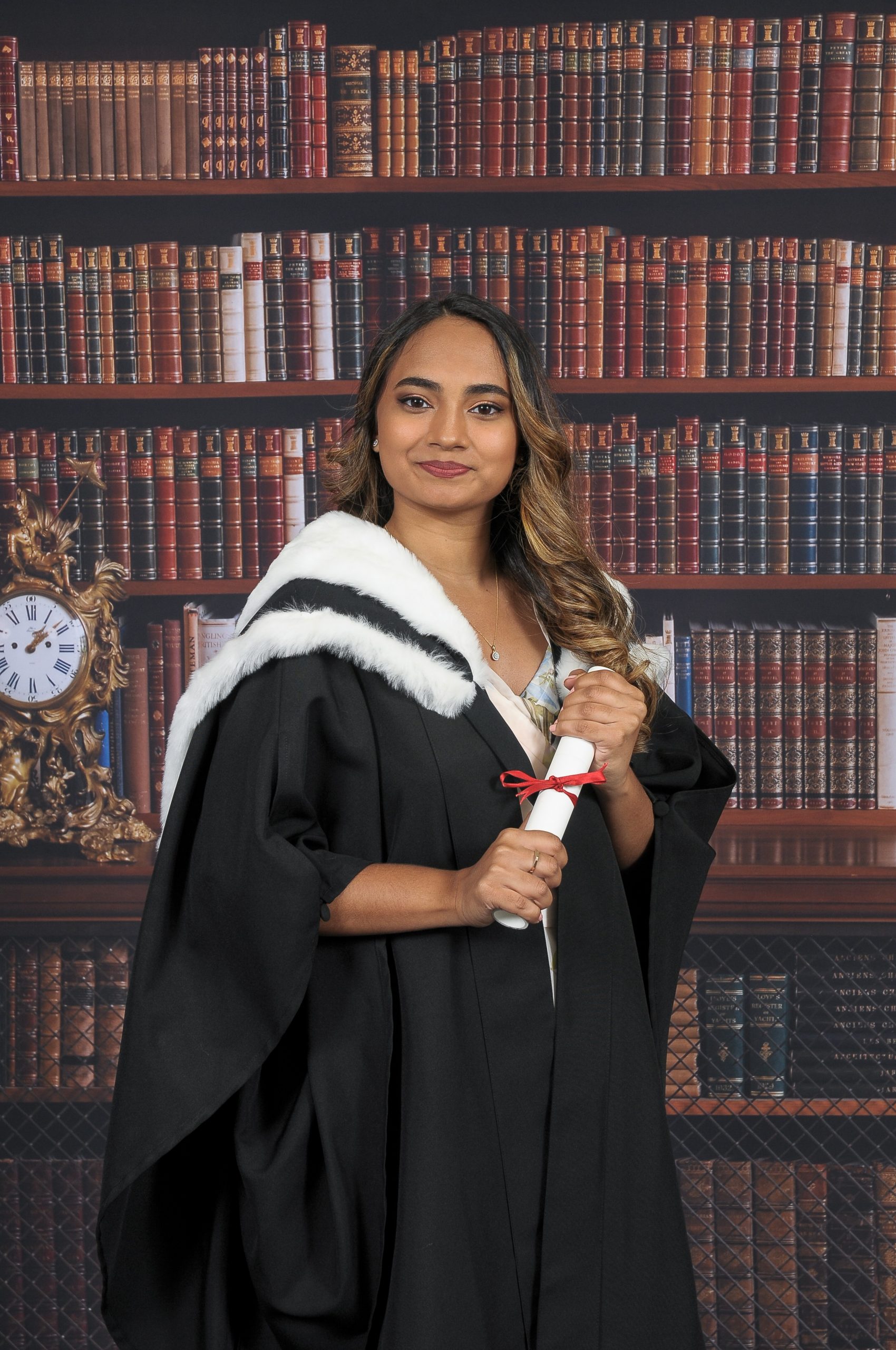 St Chad's College Unsung Hero 2023: Aliyah Ramatally
Each year, St Chad's College presents an Award to a student who has been chosen as our Unsung Hero for the year. Nominations come from students and staff, and we always receive a wide range of heart-warming tributes.
The St Chad's Unsung Hero for 2023 is Aliyah Ramatally, who was with us for the three years of her Batchelors degree in Music and during the 2022/23 academic year, as a Masters student. Here is what her peers wrote about her:
"Aliyah is committed to making everyone feel welcome, listened to, heard and represented. To have her energy and smile around College is an absolute joy. She is a real source of comfort for those of us who are not native to the UK and who have never experienced university life here. We are a tapestry of cultures and backgrounds in the MCR, and Aliyah is our fiercest and most fabulous champion! I can say for certain that no one who deserves this recognition more."