John Mawson, Professorial Fellow of Policy&Practice, is to begin the next stage of research on a new French Government approach to urban development. This will involve a detailed case study of the City of Tours and its surrounding region in the Loire Valley. The research builds upon previous work which involved a comparative analysis of recent trends in urban policy in the UK and France.
French and British governments have been promoting cross-boundary, collaborative municipal partnerships. These initiatives were designed to achieve critical mass in strategic planning and the delivery of key infrastructure and public services (such as employment, housing and public transport) to their central cities and hinterlands.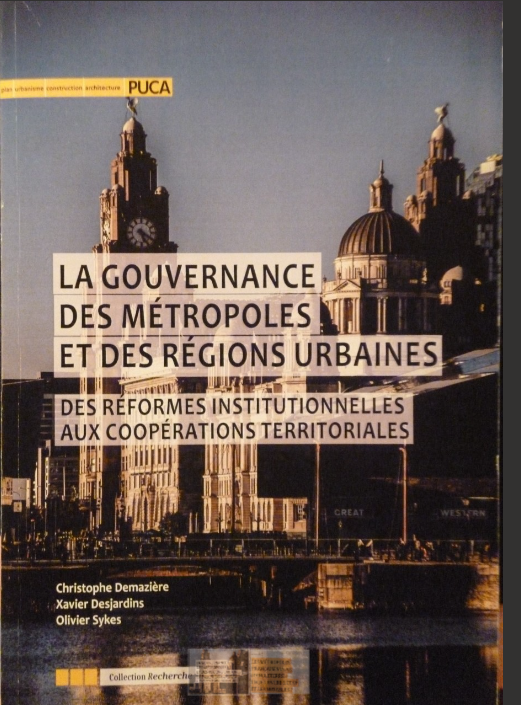 In England, Mayoral Combined Authorities and in France Métropoles have been introduced to improve national productivity and growth, It is hoped that benefit will spread to more disadvantaged urban and rural communities in the wider city regions.
Policy and management developments have been assessed in a series of case studies across France, supported by a French Interministerial Research Agency (including the Tours case study). The study in Tours started in 2017 involving researchers from the University of West of England, the University of Tours, and politicians, practitioners and local community representatives.
Implications were explored at a national conference in 2019 and findings were published in 2020 in The Governance of Métropoles and city regions: territorial reforms, spatial imaginaries and new forms of cooperation*
Professor Mawson and his colleagues will be undertaking a five-year review of the effectiveness of the Tours Metropole. This will include appraisal of governance and evaluation of social and economic impact. The work will be supported by the European Union's Erasmus Programme.
*Mawson, J., Demazière, C. and Hall, S. (2020) 'Les Métropoles Francaise vues d'Angleterre: un jeu entre l'etat et les notables?' Chapter 2 in Demazière, C. et al. La Gouvernance des Métropoles et des regions urbaines. Inter Ministerial Research Programme. PUCA, Lyon.