Dr Jonathan Wistow's new book 'Social Policy, Political Economy and the Social Contract' has been published by Policy Press. Jonathan, who is a Fellow of Policy&Practice and Associate Professor in Durham University's Department of Sociology, has produced a challenging and original study which promises to energise debates nationally and internationally on the role and efficacy of social policy.
The book has already received considerable acclaim: "Going beyond sticking-plaster solutions to economic and social problems, Wistow digs down to the deeper causes by examining social policy in the context of political economy." Andrew Sayer, Lancaster University.
"In this important contribution, Jonathan Wistow shows how solutions to social crises have too often been forged while ignoring their complex structural economic and political roots. Social policy analysis, he argues, needs to be much more closely integrated into the wider question of political economy." Andrew Lansley, author of The Richer, The Poorer.
Focusing on individual, intergenerational and societal outcomes related to health, place and social mobility in England, he draws on empirical evidence to show how the social contract produces long-standing, highly patterned and inequitable consequences in these areas. Globalisation and the political economy simultaneously contribute to the extent and nature of social problems and to social policy's capacity to address them effectively.
Applying social contract theory, this book shows that society needs to take ownership of the outcomes it produces and critically interrogates the individualism inherent within the political economy.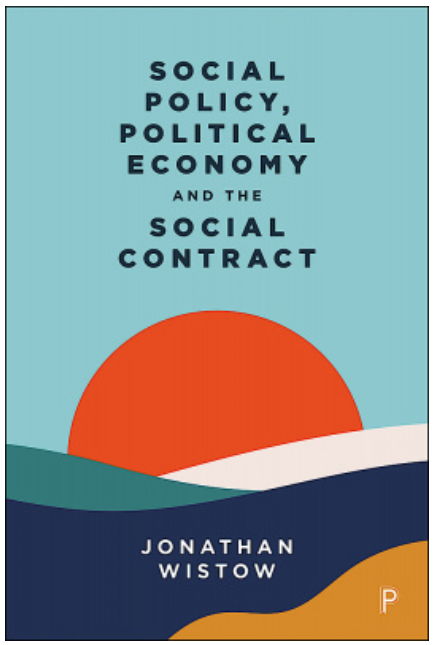 Details on how to obtain a copy of the book can be found here.