Interactions between businesses, public authorities and charities. A seminar organised by the Institute for Local Governance at Council Chamber, Hartlepool Civic Centre, Hartlepool Friday 26th October 2018, 9.30 – 13.00
This seminar will explore the potential of community business to contribute to the economic and social wellbeing of localities in the north of England. Community businesses work across a wide range of sectors including, for example, employment support, training and education/business support, housing, health and social care, transport, sports and leisure, arts, libraries, pubs, shops, catering and food production, energy, craft and manufacturing, finance and environment/nature conservation.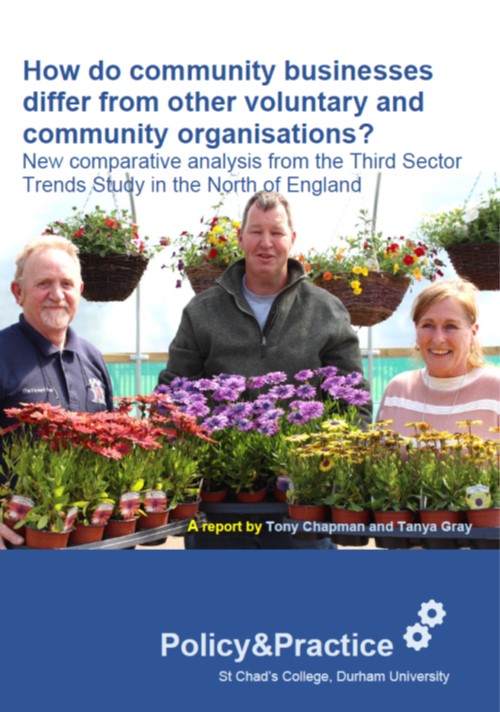 It is generally accepted that community businesses are distinctive because they are locally rooted, they trade for the benefit of the local community and, as such, they are capable of achieving community impact. While community businesses may be located in communities and contribute to them socially and economically, to what extent are they accountable to communities; and if so, how might that be assessed? Furthermore, the seminar asks: does community accountability matter if they are providing jobs, facilities and services?
Putting too much emphasis on the 'accountability' of community businesses could be counterproductive in that such organisations may be expected to bear too much of a burden of responsibility for the wellbeing of their communities – and to do so autonomously – when the reality is that such responsibilities must be shared by other third sector organisations, private businesses and public authorities.
Indeed, the seminar asks, how should these sectors interact to secure the value community businesses can bring to localities and what is reasonable to expect from community businesses in social, political and economic terms?
The seminar will be chaired by Councillor Kevin Cranney, Chair of Hartlepool Borough Council Regeneration Committee. Speakers include:
Suzanne Perry, Senior Research Officer, Power to Change Research Institute: on current investment to secure a future for community business.
Professor Tony Chapman, Policy&Practice, St Chad's College, Durham University, on the distinctiveness of community business in comparison with other third sector organisations.
Tom Johnston, Chief Executive Officer, Glendale Gateway Trust, Wooler, Northumberland: on the journey of established community businesses. 
Sacha Bedding, Manager, Wharton Trust: on supporting the development of community business.
Stuart Macdonald, Associate Director and Grace Brown, Researcher, Centre for Local Economic Strategies: on the interactions between community businesses and their localities.
The seminar is now fully booked.
The Institute for Local Governance is a North East Research and Knowledge Exchange Partnership established in 2009 comprising the North East region's Universities, Local Authorities, Police and Fire and Rescue Services.
Further information about the content of the event can be obtained by contacting:- tony.chapman@durham.ac.uk or john.mawson@durham.ac.uk.
Seminar presentations can be downloaded here:  Presentation 1 Suzanne Perry ; Presentation 2 Tony Chapman;  Presentation 3 Tom Johnston; Presentation 4 Sacha Bedding; Presentation 5 Stuart MacDonald and Grace Brown