22nd-24th September 2017
St Chad's College Durham
A reunion event for anyone who matriculated at St Chad's College in years ending 5, 6, 7 or 8, and guests.
The main focus of this reunion will be the Saturday night Formal Dinner; however there are other events running throughout the weekend.
We would love to see you back at St Chad's for a weekend of catching up with friends old and new and reminiscing about your college days.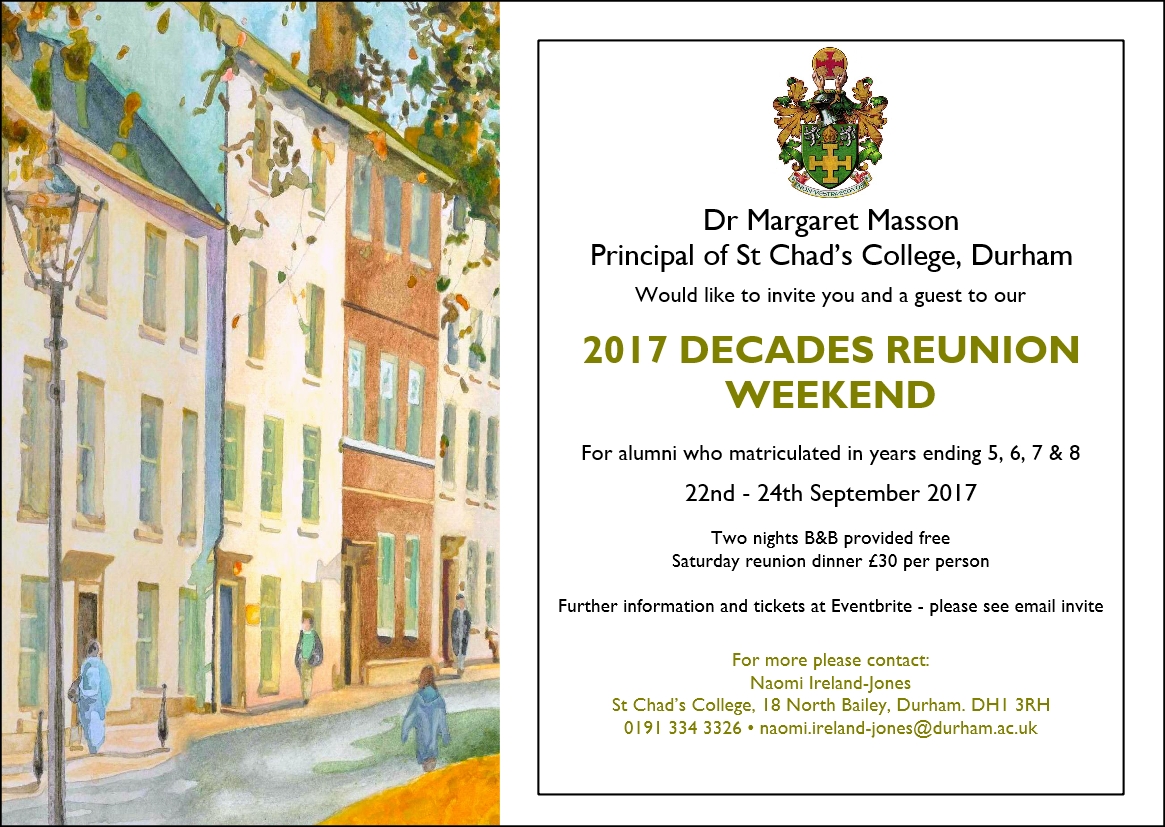 Continue reading Decades Reunion 2017 – Matriculation Years ending 5, 6, 7, 8 →