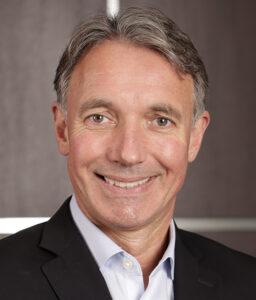 These Scholarships have been very generously funded by St Chad's College alumnus Matthew Shattock and his family.  Mr Shattock writes:
"I first re-engaged with the University in November 2012 when my wife Sue and I were asked to attend a reception hosted by the Chancellor and Vice-Chancellor in Chicago. While I hadn't heard much directly from Durham since my graduation, I had followed with interest the exceptional progress being made in global rankings, the employability of fellow Durham students, and the more concerted effort being made by the University to reach out to alumni.
Following the Chancellor's reception, the team in the development office brought the former Principal of St Chad's – the late Dr Joe Cassidy – to meet with me and we discussed the idea of our family supporting a scholarship programme enabling talented students from lower income families to enjoy the full, rounded education delivered in tandem between the departments and colleges of the University. I was convinced that this was a very worthy cause and led to the creation of a scholarship programme to supplement those without the full means, but with the unquestionable ability, to benefit from the collegiate education which has shaped my own life and career indelibly. I had the benefit of a fully funded education at Durham and this turned out to be a life changing experience for me.  I hope to contribute to the same opportunity for others.
We are delighted to be supporting St Chad's and Durham in this way and hope that like-minded alumni will give similar time and thought to requests made of them – as I know many already do."
Matthew Shattock (1980 – 1983, Politics; St Chad's College)
Thanks to the generosity of  alumnus Matthew Shattock and his family, St Chad's College will award one Shattock Family Scholarship, worth £1500 for each year of a three or four year degree programme, to a student entering the College in the 2023-24 academic year.
ELIGIBILITY
Demonstrate 'financial need' – based on a household income assessment as conducted by your student finance company .  Financial need is defined as either household income below £25,000 or below £40,000 as determined by your student finance company, with preference given to income below £25,000.
Level of Study: Undergraduate
Domicile: UK/EU
College: Applicants must specify St Chad's College as their first College choice on their UCAS application for Durham
Year of Entry: New applicants for the academic year 2023-24
Mode of Study: Full-time
DETAIL
Duration
Up to 4 years of consecutive undergraduate study (with the possibility of an additional one year of postgraduate Masters study).
Value
Successful recipients will receive £1,500 per year for a maximum of four years of undergraduate study. Funding can be used as either maintenance support or payment towards tuition fees. This is a grant rather than a loan, and does not need to be repaid.
HOW TO APPLY
Prospective applicants must:
Stage 1: submit an academic application to Durham University via UCAS specifying St Chad's College as your first choice college.
Stage 2: submit to St Chad's College by email (chads.admissions@durham.ac.uk) addressed to the Principal, Dr Margaret Masson:
an application including a personal statement of not more than 1,000 words describing how your personal circumstances make you eligible for this award, how the bursary would help you to study at Durham University and why you want to study at Durham University and St Chad's College.
a character reference from one of your teachers in support of your scholarship application to be sent by email to chads.admissions@durham.ac.uk. Please ensure your referee submits the reference on letter headed paper which contains their name, position, contact details and your full name.
a copy of your student finance company assessment letter to be sent by email to chads.admissions@durham.ac.uk. (If you are waiting for confirmation of your entitlement please submit your scholarship application and forward details of your assessment letter as soon as you can).
Scholarship applications accepted from: October 1st 2022
Deadline for submission of applications: to be confirmed ahead of application period
SELECTION PROCESS
All eligible applications for the Shattock Family Scholarships will be considered on the basis of their personal statement, reference and academic status by two of the College Officers of St Chad's College. The financial and personal information you provide will be treated in strict confidentiality by members of the selection panel.
Other scholarship awards may be taken into account when considering scholarship allocation.
Shortlisted applicants will be invited to a short informal online interview during March 2023. This interview will be with two of the College Officers.
CONTACT
For further information:
Email: chads.admissions@durham.ac.uk
Phone: +44 (0)191 334 3357